Only a quarter of car tax is spent on roads
Only £7.5bn of £30.7bn raised in 2012 was spent on roads - concern at big shortfall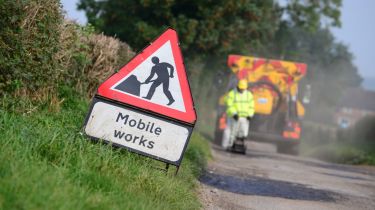 Road users are now paying four times more money to Chancellor George Osborne in motoring taxes than is being spent by the Government on roads, according to research by the RAC Foundation.
The motoring research charity found that in 2012 a total of £30.7billion was raised from direct motoring taxation; £24.8bn from fuel duty and £5.9bn from vehicle excise duty (VED). However, in the same year just £7.5bn (24 per cent of motoring tax income) was spent on the road network, with £3bn spent on national roads and £4.5bn on local roads.
That figure was down on the previous year, too, where the Government received £30.9bn from motorists, but invested £7.9bn on maintaining the road network.
• No more tax disc: road tax changes explained
In fact, from 2008 to 2012, the Government spent an average of just 28 per cent of what they received in motoring taxes on the UK roads. Professor Stephen Glaister, RAC Foundation director, said: "Over the past five years the gap between the Chancellor's income from motoring tax and what he spends on roads has widened sharply.
"At the same time, the pothole backlog has been growing and local authorities are warning that spending commitments on social care and environmental services mean there will be even less money available to maintain our highways in the future."
• Illegal levels of pollution from diesel cars in the UK
All taxes go into a central fund, so money made from motoring could be used on everything from healthcare to education. A Treasury spokesman told us: "At Budget 2014 we announced the £200million Pothole Fund for local authorities, to fix a potential 3.2 million potholes across England. This is the latest in a series of announcements which will see more than £24billion spent on England's strategic road network between 2010 and 2021 – the biggest upgrade to our roads in over 30 years."
Interactive chart of public road expenditure and taxation in the UK
Should your Vehicle Excise Duty money be more focused on road repairs and improvements? Let us know in the comments section below...