2022 Highway Code changes: 7 million drivers unaware of new rules for cars, cyclists and HGVs
Research suggests 20 percent of motorists risk endangering other road users and pedestrians by not knowing rule changes
The Highway Code was subject to a series of significant changes early in 2022, but research by the IAM Roadsmart charity suggests millions of drivers aren't aware.
The charity surveyed 1,000 drivers, and found 20 percent of them didn't know the Highway Code rules have changed. If the survey result is representative of the national picture, that could mean up to 7 million drivers are carrying on regardless of the changes, potentially putting themselves and others at risk.
Auto Express raised concerns before the changes were implemented that communication of the changes seemed woefully inadequate. IAM's survey bears this out, with just over half the surveyed sample disagreeing with the question ​​'Do you think the Government has done a good job of communicating changes to the Highway Code?'
"An alarming number of motorists are driving on Britain's roads without awareness of key changes which fundamentally shift the dynamics of shared use," said IAM RoadSmart policy director Neil Greig. "This is a serious safety risk which could actually see the updated code causing more conflict on our roads rather than less."
As of 29 January, pedestrians have new priority when crossing road junctions, while cyclists have priority when passing a turning car, under a new hierarchy of road users. When the changes were announced, Hojol Uddin, a motoring lawyer at JMW Solicitors, said the new rules may give some cyclists the confidence to take more risks on the road.
"My concern is there will be a situation where car owners are more likely to be prosecuted now than they were before," he told us.
Uddin also shared concerns that the Department for Transport (DfT) was "railroading" the new rules in without properly informing the public first.
While the online version of the Highway Code was updated immediately, physical copies containing the new rules were not due to be published until the spring.
Although the DfT established a working group to decide how the changes should be communicated to the public, a spokesperson for Cycling UK – one of the organisations within that group – also raised concerns to Auto Express that insufficient communication was a risk.
Duncan Dollimore, Cycling UK's head of campaigns, told us: "Many people won't have read the Highway Code for years, so it's essential that the key changes are clearly explained, with simple, accurate and memorable messages."
What are the 2022 Highway Code changes?
Rule H1: New hierarchy of road users Drivers of vehicles that can cause the greatest harm in the event of a collision bear the greatest responsibility to take care and reduce the danger to others. This principle applies most strongly to drivers of HGVs, LGVs, cars/taxis and motorcycles. Cyclists and horse riders likewise have a responsibility to reduce danger to pedestrians.
Rule H2: New priority for pedestrians at junctions At a junction, drivers, motorcyclists, horse riders and cyclists should give way to pedestrians crossing or waiting to cross a road into which or from which you are turning. You should give way to pedestrians waiting to cross a zebra crossing (currently you only have to give way if they're already on the crossing), and to pedestrians and cyclists waiting to cross a parallel crossing.
Partnership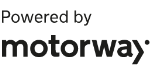 Need to sell your car?
Find your best offer from over 5,000+ dealers. It's that easy.
Rule H3: New priority for cyclists when cars are turning You should not cut across cyclists, horse riders or horse drawn vehicles going ahead when you are turning into or out of a junction or changing direction or lane. This applies whether they are using a cycle lane, a cycle track, or riding ahead on the road and you should give way to them. Do not turn at a junction if to do so would cause the cyclist, horse rider or horse drawn vehicle going straight ahead to stop or swerve. You should stop and wait for a safe gap in the flow of cyclists if necessary.
Q&A: DfT on the 2022 Highway Code revisions
We spoke to the Department for Transport in late 2021 about the 2022 Highway Code changes...
AE: Can you confirm the effect of the Statutory Instrument is that the Highway Code changes outlined - especially those pertaining to new right of way rules for cyclists - will become law on 29 Jan 2022? (And can thus be legally enforced?)
DfT: The proposed alterations to The Highway Code will be implemented at the very end of January 2022. The proposed changes to The Highway Code are advisory only and not underpinned by law.
AE: What are the penalties for drivers failing to give way to cyclists per the new rules?
DfT: The new rule to give priority to cyclists going straight ahead does not seek to change the law but rather to ensure a more mutually respectful and considerate culture of safe and effective road use that benefits all users. You should not cut across a cyclist just like you would not cut across another motorist. 
Although failure to comply with the 'advisory rules' of the Code will not, in itself, cause a person to be prosecuted, The Highway Code may be used in evidence in any court proceedings (under the Traffic Acts) to establish liability. This includes the rules which use advisory wording such as 'should/should not' or 'do/do not'.  
Enforcement of the law is a matter for the police who will decide, on the evidence of each individual case, whether an offence has been committed and the appropriate action to take. 
AE: Do the new priorities apply to cyclists only, or do they also apply to electric cycles, e-scooters, mopeds, motorcycles, etc?
DfT: The new rules apply to all road users. For example, motorists should give way to cyclists and cyclists should give way to pedestrians. It remains illegal to ride a privately owned scooter on public land.
AE: How does the DfT respond to the charge that the consultation results are in fact extremely heavily skewed in favour of the activist cycling lobby?  (Cycling UK claimed to have provided 75 percent of responses through 'successful campaigning'.)
DfT: We are unable to comment on the Cycling UK claims. However, our consultation analysis indicates that over 60 per cent of respondents identified themselves as a motorist.
AE: What is the plan to communicate these wide-ranging changes to drivers, given the time frame to implementation is so short. Will there be nationwide TV or social media ad campaigns, for example? 
DfT: We agree that for the changes to have the desired impact, it will be important that they are supported by targeted awareness raising and behaviour change communications.
Our well-established THINK! campaign will be developing a communications campaign to support implementation of the changes, both at launch and beyond, timed seasonally to support times of increased active travel.
Responses to the Highway Code changes:
"Nearly three-quarters of crashes involving cyclists take place at junctions and there are fourteen Highway Code rules meant to deter drivers from overtaking, cutting in and running into pedestrians and cyclists crossing side-road junctions.
"Multiple rules leads to confusion, whereas, most European countries have a universal priority rule, where whoever is turning into a junction has to give priority to anyone going straight ahead.
"This simple change clarifies the rules at junctions, and is a major step towards embedding a custom that could make a huge difference to cyclist and pedestrian safety. It also gives highway designers the confidence to design better cycling and walking infrastructure such as cycle lanes and cycle paths that go across the mouths of side-roads, making them simpler, safer and more efficient for everyone." Duncan Dollimore, Cycling UK Head of Campaigns
"IAM RoadSmart are concerned the new Highway Code will increase conflict on the road rather than reduce it.  Informing every road user in the UK about the new rules will be a huge task particularly when most drivers think they are competent and don't need to refresh their skills.
Getting the communications right will be critical when some cyclists start exercising their new rights to undertake traffic and put themselves at risk. 
Vulnerable road users deserve the highest  protection from motorised vehicles but simply changing a book no one reads is unlikely to deliver the impact hoped for. In our view investment in segregated facilities remains the best way to encourage people to consider active travel as a real alternative." Neil Greig, Policy Director, IAM RoadSmart.
"The changes to the Highway Code are a reminder that all road users have a responsibility to look after one another, in particular the most vulnerable ones: pedestrian, cyclists, other two-wheeled transport and horse riders.
"The encouragement of more 'active travel' and a boom in deliveries by people on bicycles has transformed road use to some extent, and the Highway Code needed to be updated to reflect that.
"As most people do not read the Highway Code once they have passed their test, all drivers will need to ensure they read and understand the new rules." Edmund King, AA president.
Now check out the true cost of Low Traffic Neighbourhoods...