What do Highways England Traffic Officers do all day?
We spend a day with the Highways England Traffic Officers to get some first-hand experience of managing the UK's motorway network
An empty motorway carriageway is an uncanny sight. Where once there were four lanes of traffic hurtling along at 70mph, now there's an expanse of concrete with countless vehicles held back, as if caged, by traffic cones and emergency vehicles. We're out on patrol with Highways England Traffic Officers as they watch over their patch of the M25, and we'll return to this scene later on.
Our day starts in the calmer environment of Highways England's eastern regional control centre (RCC), tucked away behind South Mimms services on the M25. The control room is dominated by a screen that can display live footage from 24 cameras simultaneously, or be configured to show one camera's feed, with individual displays forming a cinema-sized screen if the situation demands it.
• Highways England trialling rubberised roads
Operations manager Eddie Oag kicks things off by explaining the role Highways England plays. "Our remit is to manage the major motorways. That was traditionally done by the police, but in 2005 we took some of their responsibilities. The thinking was: who is best placed to pull a brick or a tarpaulin from lane three? Is it a highly trained and in-demand police officer, or could someone in a different role, with different training, do that?"
Eddie introduces us to operative Orla Dimond, who talks through the day-to-day running of the motorway. "I'm on a call-handling desk, taking inbound calls from SOS phones and emergency services," she explains.
We sit next to Orla, pop on a set of headphones and watch live footage of a minor shunt involving a Honda Jazz, Volvo S60 and Renault Trafic van. The vehicles have pulled over to the hard shoulder, right up against the barriers. "Some people will stop in lane two after a minor shunt, which isn't necessary if the cars are drivable and nobody is injured. These guys have done everything right," Dimond says.
Next, we spot a broken-down van partially blocking lane one. "That's on an ALR [all lane running] section of the M25. It's not a safe place to stop," Dimond says. "Signals will be set and a crew will be sent out to get that moved." The signals that are set close lane one and the speed limit is reduced to 40mph. "This would be a top-priority, immediate job" Dimond explains, as Traffic Officers and police are deployed. "They're saying ETA two minutes."
The police are on the scene first, swiftly followed by Traffic Officers, who arrive in a Land Rover Discovery and close lane one so the obstruction can be moved. The motorway slows to a crawl as the van is hooked up to the Discovery and towed to a refuge area.
Just nine minutes elapse between the van being spotted by the control room and its removal, but in that time traffic up to three miles further back has slowed, with some areas gridlocked – although Orla estimates the incident has only added five minutes or so to journeys.
Each incident we witness over the next hour or so is dramatic and concerning: an overturned caravan; a scaffolding pole in a live lane; a pedestrian who might be about to jump from an overpass. But this is just another Friday for control-centre staff, who handle such situations with calmness and professionalism. From the vantage point of the control room and the all-seeing CCTV network, we notice that traffic seems to move like water. A blockage further up the motorway network sends a ripple of congestion down the road, with cleared jams resulting in free-flowing vehicles, albeit with a delayed reaction.
Partnership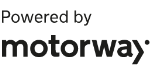 Need to sell your car?
Find your best offer from over 5,000+ dealers. It's that easy.
We part company with Orla and head to the control centre car park, where we join traffic officers Gary Perl and Tom Gubbins as they carry out pre-patrol checks on their Land Rover Discovery. Gary starts by raising a subject we had been wondering how to broach – what traffic officers think about being called 'Wombles' – a term that was coined soon after they became a regular fixture on our motorways in 2006. "We're not Wombles," he says in an easy-going manner, before looking more serious. "Before Christmas I was giving CPR to a woman in a layby."
With that out of the way and the checks completed, we head out on to the M25. Tom speaks highly of the Discovery. "It's one of the best vehicles we've ever had, although the Mitsubishis are very good, too. We can tow articulated lorries with both. I've towed 44-tonne trucks before."
Our shift begins quietly and we trundle gently around the motorway. Traffic Officers have to comply with speed limits, while the radio is filled with minor jobs that crews closer to the scenes attend. Gary and Tom share some of their stories about life on the road to fill the time. A coach shedding two wheels, one of which hit a car; cleaning up a 600-litre diesel spill after an HGV's tanks were punctured in a collision; refuge areas littered with bottles of 'Driver Tizer' – plastic bottles thrown from vehicles after being filled by drivers who don't want to make loo stops. "The M25 is our office. We don't like people using it as a toilet", Gary says.
A call over the radio quickly ends our conversation: there's a burning vehicle on the opposite carriageway that requires our immediate attendance. We head up the M25 for a mile or so before turning off up a concealed emergency slip road, crossing the top of the M25 and re-joining it on the opposite carriageway.
The fire has required lane one to be closed and a 40mph speed limit has been set, with traffic getting heavier the closer we get to the scene. Two fire engines overtake us, after which we set up a rolling roadblock so the emergency services can park on the motorway. A message instructing drivers not to overtake is shown on a display at the rear of the Discovery; Tom takes a commanding position in the middle of the road and we bring the westbound M25 to a standstill.
It doesn't take us long to find the cause of this drama. Pulled over to the verge is a smouldering Transit van, which firefighters are dousing with water. We're on an all-lane-running section of the M25 with no hard shoulder, but the van driver was able to pull off the main carriageway through a break in the safety barrier, escaping unscathed from his vehicle; the grass verge bears charcoal scars caused by burning diesel, though.
What's surprising is how smoothly the situation is resolved. Roughly 15 minutes after they arrived the firefighters are off, the fire having been put out and the Transit made safe. We ask if we can get a closer look at the van and are told this is possible, as long as we don't touch anything. "Burning plastics and rubbers give off hydrofluoric acid", Gary says. "That burns, and [if you touch it and your finger starts to burn] the only way to stop it burning is by taking off the digit. It's nasty stuff." We don't need to hear that twice.
The engine bay is a charred lump of metal; the windscreen is browned and blackened by smoke and fumes; the steering wheel has melted and the cabin gives off an acrid, chemical smell. This was clearly a serious fire that posed significant danger, albeit one quickly extinguished by firefighters.
With the fire brigade gone the M25 can now be reopened, although lane one remains closed so the van can be recovered. If stopping the motorway was like turning off a tap, the moment the road block is removed traffic begins flowing again, as if we've unkinked a hose.
Coordinating motorways is complicated, while much of a Traffic Officer's work is unseen. If you had been caught in this jam and passed the scene after the van had been towed away, you may have wondered why you had been delayed.
But whatever your feelings about all-lane-running motorways and the rolling roadblocks they can require, traffic officers do a difficult job in circumstances that can be challenging, if not outright dangerous. So don't call them Wombles, whatever you do.