Stellantis partners with Amazon for next-generation in-car technology
Future Stellantis models will utilise cloud-based Amazon tech for cutting-edge in-car connectivity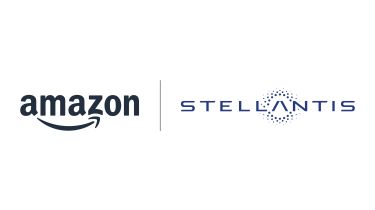 Stellantis, the parent group that owns 18 car brands, from Vauxhall to Alfa Romeo, has announced a partnership with tech-giant Amazon to accelerate its digital in-car tech, utilising the company's cloud-based software, media streaming services and voice assistant systems. 
Amazon technology will be at the core of future Stellantis models, bringing added software features and improvements over the life cycle of each car through over-the-air updates.
The move is part of Stellantis' new tech strategy, as the brand aims to pioneer digital-focussed motoring where software is a core part of the user experience. According to Stellantis CEO Carlos Tavares, Amazon's track record with cloud-based services and machine learning is a key benefit to the partnership:
"By leveraging artificial intelligence and cloud solutions, we will transform our vehicles into personalised living spaces and enhance the overall customer experience, making our vehicles the most wanted, most captivating place to be, even when not driving."
Central to the new deal is Stellantis's upcoming SmartCockpit, which will feature in the firm's models from 2024. SmartCockpit will feature Amazon services such as Fire TV streaming, Alexa voice assistant and "AI-enhanced" navigation, vehicle maintenance and payment functions. There will also be an app store, allowing users to download new services from other developers, and the software can be individually tailored to each car under the Stellantis umbrella.
Amazon's AI expertise will detect user trends and interests, too, allowing for personalised services such as route planners, music recommendations and restaurant suggestions. The company's smart home devices also integrate with SmartCockpit, allowing owners to set in-car climate settings before a journey using Alexa, or monitor their homes from inside their car while on the move.
Stellantis will utilise AWS (Amazon Web Services) for cloud-based vehicle data storage, and advanced machine learning should enable more accurate vehicle maintenance predictions, for example. 
A "Virtual Engineering Workbench" is also in the works, which will be used for software development, testing and high-performance simulations. This should allow for more reliable vehicle software that reaches consumers faster. 
Amazon already uses thousands of Stellantis commercial vehicles for its delivery services, and will adopt a zero-emission solution in 2023. Called the Ram ProMaster BEV, the new vehicle has been designed by Stellantis with input from Amazon and will carry out deliveries across the US in due course.
Now read about Stellantis's electric strategy for the next decade...