Motorists call for speed cameras to check tax, insurance and MOT details
89 per cent of drivers support use of speed cameras to check insurance, MOT and road tax.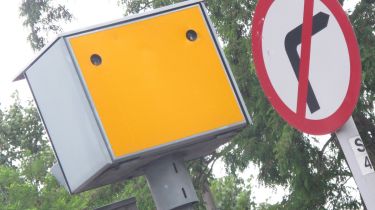 Motorists are overwhelmingly in favour of speed cameras also checking if drivers have the correct documentation to be on the road. The latest data from IAM RoadSmart's annual safety culture report, found that out of 2,000 motorists surveyed, 89 per cent "support the use of safety camera technology to check for insurance, MOT and road tax offences."
It's estimated that there are around 1 million uninsured drivers on UK roads and the Motor Insurers' Bureau (MIB) approximates that every 20 minutes someone is injured by an uninsured driver. The MIB offers compensation to motorists who are hit by uninsured drivers and on average deals with 25,000 claims a year. To help protect motorists against uninsured drivers IAM Roadsmart proposes using speed cameras to help take illegal motorists off the road. 
Neil Greig, director of Policy and Research at IAM RoadSmart said the survey results support a zero-tolerance approach to uninsured drivers. He went on to add "the inconvenience, as well as pain and financial misery uninsured drivers often inflict on other road users should not be overlooked, meaning we should be doing all we can to deter and punish drivers who think the rules don't apply to them. It is well known that enforcing 'paperwork' offences often leads to the detection of other more serious crimes. This is why we support drivers in their calls for cameras to be used against those who violate the rules of the road."
Currently, police patrol vehicles are fitted with Automatic Number Plate Recognition (ANPR), while some static motorway cameras use the same technology. ANPR works by checking passing number plates against the Motor Insurance Database (MID) to see if a car is insured. So far these methods have seen on average 130,000 cars seized every year between 2005 and 2020 according to the MIB. In 2020 the MIB dealt with over 26,000 victims of accidents involving uninsured drivers. 
IAM RoadSmart's report also showed 82 per cent of participants supported automatic speed camera fines for exceeding the limit by more than 10mph in school zones and urban areas. 78 per cent backed a similar system for speeding in residential areas and 64 per cent for motorway speeding.
Can your car's speedo be trusted? We reveal speed camera tolerances here...