UK speed camera tolerances: Met police lowers speed limit enforcement threshold
The Met police has lowered its speeding enforcement threshold and speeding fines in London have gone up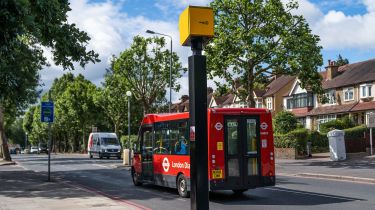 The Metropolitan Police has lowered its enforcement threshold for speeding fines from 10 per cent plus 3mph to 10 per cent plus 2mph. Breaking the speed limit by any margin is illegal and can result in penalty points, a fine and prosecution, but police forces generally offer a bit of leeway, as advised by the National Police Chiefs Council.
The Met's tolerance of 10 per cent plus 3mph meant drivers would be likely to get away with travelling at no more than 25mph in a 20mph zone or 36mph in a 30mph zone. The reduction to 10 per cent plus 2mph, however, means they are now only likely to get away with 24mph in a 20mph zone or 35mph in a 30mph zone.
The Met's speeding tolerance threshold was first reduced in May 2019, but never officially announced. As such, the move would have come shortly after the Auto Express investigation into UK speed camera tolerances that you can find details of below.
According to The Times, which first reported the change, there has been a significant increase in speeding fines issued by the Met in more recent times.
The Met has highlighted that, regardless of the enforcement threshold, drivers should simply stick to the speed limit on the road they're using.
Speed camera tolerances explained
In 2019 Auto Express asked the UK's 45 police forces via Freedom of Information requests how strictly their 3,224 speed cameras enforce limits.
The majority of the forces that responded said their cameras would only activate when drivers exceed the speed limit by 10 per cent plus 2mph, in line with prosecution guidelines from the Association of Chief Police Officers. 
This means cameras won't issue tickets until someone is driving at 35mph or more in a 30mph limit, or 79mph or more on the motorway, for example. 
A number of forces wouldn't tell us their camera thresholds, arguing that knowledge of these would encourage drivers to speed. All police forces that told us their thresholds said these applied to both fixed and average speed cameras.
Speed camera thresholds across the UK
The numbers in the table below reflect that answers provided to the Auto Express survey in early 2019. We have, however, updated the Metropolitan Police entry to reflect the lower 10% +2mph threshold it has subsequently announced. 
 

Police force

 

Number of cameras

 

Camera activation threshold

Avon and Somerset
41
10% + 2mph
Bedfordshire
38
Would not reveal threshold
Cambridgeshire
32
Would not reveal threshold
Cheshire
15
10% + 2mph
Cleveland
4
10% + 2mph
Derbyshire
18
10% + 2mph
Devon and Cornwall
98
10% + 2mph
Durham
0 fixed
10% + 2mph
Essex
63
Don't use a standard threshold
Greater Manchester
235
Would not reveal threshold
Gwent
21
10% + 2mph
Hampshire
36
10% + 2mph
Hertfordshire
53
Would not reveal threshold
Kent
109
10% + 2mph
Lancashire
34
10% + 3mph
Leicestershire
30
10% + 2mph
Merseyside
18
10% + 2mph
Metropolitan Police/TfL
805
10% + 2mph
Norfolk
26
10% + 2mph
North Wales
28
10% + 2mph
Northumbria
55
10% + 2mph
Nottinghamshire
48

Refused to confirm if threshold exists

Police Service of Northern Ireland
12
10% + 2mph
Scotland
173

Refused to confirm if threshold exists

South Wales
137
10% + 2mph
South Yorkshire
25
10% + 2mph
Staffordshire
286
Would not reveal threshold
Suffolk
4
10% + 2mph
Thames Valley
294
10% + 2mph
Warwickshire
28
10% + 2mph
West Mercia
23
10% + 2mph
West Midlands
33
Would not reveal threshold
West Yorkshire
402
10% + 2mph
Can you trust your car speedo?
In addition to asking police how strictly their speed cameras enforce limits, we investigated how accurate the speedometers on 10 cars were. We did this by comparing how fast they said we were going with our actual speed, revealed by a VBox meter. 
Car speedometers are not allowed to 'under-read' – they can't tell you you're going more slowly than you really are – but they are allowed to over-read by up to 10 per cent plus 6.25mph. So they could read 50.25mph at 40mph.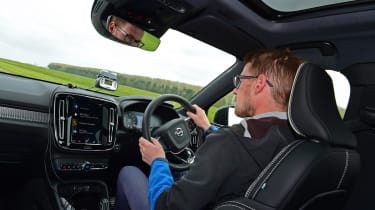 All the cars we assessed were well within legal limits, although some read with near-perfect accuracy, while others over-read by 3mph. This, with the different approaches police have to enforcing limits, means some variance will always remain around speeding. 
Commenting on our investigation in 2019, AA president Edmund King said it is "sensible to have some flexibility" with speed-limit enforcement, "as the last thing we need is drivers concentrating solely on the speedo and not the road".
Partnership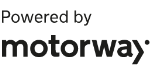 Need to sell your car?
Find your best offer from over 5,000+ dealers. It's that easy.
King added that, with speedometers becoming increasingly accurate, "Auto Express's testing is a valid reminder to drivers not to gamble on their speedo perhaps providing some leeway".
Our speedo accuracy test explained 
The VBox is a clever piece of kit that uses a GPS signal to measure a car's speed. It's very accurate, gauging velocity to within 0.1km/h, so is perfect for assessing speedos.
We set our test cars to 30, 50, 60 and 70mph using the built-in speed limiter or cruise control to ensure a steady speed, then used the VBox to measure how fast we were going. This gave us a fair idea of the discrepancy between actual and indicated speed.
"Not many drivers have access to a VBox, but a separate smartphone app or sat-nav can give you an idea of how accurate your speedo is.
 

Model

 

True speed at indicated 30mph

 

True speed at indicated 50mph

 

True speed at indicated 60mph

 

True speed at indicated 70mph

Kia e-Niro First Edition
27mph
47mph
57mph
67mph
BMW i3s
28mph
48mph
58mph
68mph
SEAT Arona 1.0 TSI 115
29mph
49mph
60mph
69mph
SEAT Tarraco 2.0 TDI 150 manual
29mph
49mph
59mph
68mph
Skoda Kodiaq 2.0 TDI 150 manual
28mph
48mph
57mph
67mph
Peugeot 5008 BlueHDi 130 manual
28mph
48mph
57mph
68mph
Volvo XC40 D4 auto R-Design
30mph
49mph
59mph
69mph
Mazda MX-5 2.0
27mph
48mph
58mph
68mph
Dacia Duster dCi 115
28mph
48mph
58mph
68mph
BMW 330i M Sport
28mph
48mph
57mph
67mph
Do you think that UK speed camera tolerances are too strict? Let us know in the comments below...