What is an MOT: how much does it cost and how long does it take?
Your car needs a valid MOT certificate to be allowed on the road. Here's everything you need to know about the MOT test, and what you can do to make your car pass first time.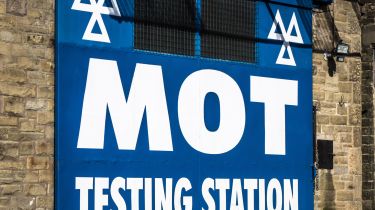 An MOT is a legally required assessment of a car that determines whether or not it's safe to drive on the public road. Unsurprisingly, this means many of the car's features will be checked to ensure they're structurally sound or working properly – including, but not limited to, making sure the front and rear lights work, ensuring the tyres are in good condition and measuring the tailpipe emissions to see if the car is adhering to specific emissions limits.
It's important to note that, while a valid MOT means your car is legally allowed to be driven on the public road, it's only a record of the condition your car was in at a specific time. As a result, your car may be in a different mechanical condition a few months later and certainly by the time it has its next MOT test. Parts such as wiper blades, headlights and tyres may well need to be repaired or replaced in between MOT tests.
The requirements a car must meet to pass an MOT aren't set in stone, and can become more stringent over time. For instance, rules introduced in 2018 state that a diesel car will automatically fail its MOT if any "visible smoke of any colour" is emitted during emissions checks, and the Driver and Vehicle Standards Agency (DVSA) has confirmed it will at some point update the MOT test to allow inspections of modern safety assist technology such as AEB (Automatic Emergency Braking).
Therefore, it's crucial you keep your car in as good condition as possible, and check out our guide for checks that you can do to help your car pass its MOT with flying colours.
How will I know if my car has passed or failed its MOT?
Put simply, an MOT will go one of two ways: either your car will pass the test, in which case you'll get an MOT certificate from the test centre, or the car will fail and you'll be given a 'refusal of MOT certificate' notice.
However, do be aware that your car may not be in tip top perfect condition even if it passes an MOT. While the certificate may say the car is safe enough to be driven on the road, it may also list faults that are either 'Advisory' or 'Minor'. The former are small issues that the driver should monitor, such as tyres that are worn close to the legal limit, whereas the latter include defects such as faulty registration plate lamps that should be repaired or replaced as soon as possible.
Likewise, what you can do with your car if it's failed an MOT test depends on whether it has any 'Major' or 'Dangerous' issues. If your car has failed for a Major defect (like one of your brake lights not working), you are permitted to drive the car away from the test centre, but only on the condition that you're taking the car immediately to a garage for repairs so it can be retested. If there are any 'Dangerous' issues, such as bulges in a tyre sidewall, your car has been deemed unsafe to drive and will not be allowed back on the road until the issue has been resolved and it's passed a new MOT test.
Partnership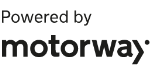 Need to sell your car?
Find your best offer from over 5,000+ dealers. It's that easy.
How often will I need to have an MOT?
If you buy a brand-new car, you won't need to worry about putting it through an MOT for the first few years of ownership. While you'll still need to maintain it properly and have it regularly serviced, your car won't need to have an MOT assessment until it's three years old – for instance, if your car was first registered on 1st January 2020, it will need to have its first test by 1st January 2023.
After that point, an MOT becomes an annual requirement, and your car won't be allowed on the public road again until it's been passed the test. The only exception to this rule is if your car is classified as a historic vehicle that was built or first registered at least 40 years ago, as those sorts of cars are exempt from MOT requirements – though you still need to keep your historic vehicle in roadworthy condition to use it on the road.
How much does an MOT cost?
How much you'll pay for your MOT will depend on which test centre you use to assess the roadworthiness of your car – there isn't a fixed national pricing structure, so an MOT will be cheaper at some places than others. 
There are, though, maximum restrictions on how much test centres are able to charge for an MOT. At the time of writing, you won't pay any more than £54.85 for a passenger car with up to eight seats. This limit increases to £57.30 if you have a car with more seats than that, such as the nine-seater versions of people carriers like the Vauxhall Vivaro Life and Citroen SpaceTourer.
Will I be recharged for an MOT retest?
In some cases, you won't have to pay to have your car retested if it's failed an MOT. To qualify for a free retest, your car will need to remain at the test centre's garage for repairs, and be assessed there again within 10 days of the failed test.
You can have your car repaired at a different garage before being sent back to the test centre within 10 days for a retest – though doing so does come with the cost of a partial MOT fee. In all other scenarios, you will need to pay the full price of an MOT.
How long does an MOT take?
Exact times will vary depending on the car and the test centre, though an MOT generally won't take more than an hour or so to complete. That means you shouldn't have to wait too long before your car is ready to collect – and, if you have an MOT carried out on a work day, you may be able to drop the car off at the test centre before you start your shift, and collect it at the end of the day.
Do bear in mind, though, that you'll only be able to collect the car and drive back home in it again if it's passed, been given an advisory notice or has a 'Minor' defect. If your car has a 'Major' issue, you're only allowed to drive it to a garage to have it repaired. If your car has a 'Dangerous' defect, you won't be able to drive it at all until the issue has been rectified.
Can I check the MOT history of a car?
Yes, you can check out a car's MOT history by entering its registration number on the Government's website (https://www.check-mot.service.gov.uk/). Depending on the age of the car you're looking at, it may not show its full MOT history, but it will let you look at every MOT result it's had as far back as 2005, when (if applicable) its current MOT certificate runs out and whether any defects were reported in its most recent test.
There are also other services you can use to find a car's MOT history. As an example, you can pay to have an HPI check on a car, which will let you know whether it's taxed and has a valid MOT, as well as other aspects of the car such as whether it has any outstanding finance payments or it's an insurance write-off.
Taking your car off the road? Read about how to SORN your car with the DVLA...