Halfords and Palmer Foundation search for new automotive apprentices
A new initiative is set to give opportunities to youngsters from disadvantaged backgrounds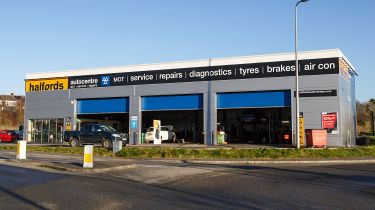 Halfords and the Palmer Foundation, working with the Institute of the Motor Industry, First Step Trust and London South East Colleges, are launching a new programme to give young people from disadvantaged backgrounds their first step towards a career in the automotive industry.
Auto Express contributor and founder of the Palmer Foundation, Andy Palmer, said, "The initiative is to take about 100 kids from South East London Colleges and inspire them into the automotive business.  
"We'll have an open day that will see us filter that down to about 10 from disadvantaged backgrounds, who will be recruited as Palmer Apprentices on Halfords' Level 3 apprenticeship scheme.   
"And if it works, we'll replicate it around the country."
The open day on Wednesday February 8 at South East London Colleges, Bromley will see interested youngsters go through an 11-stage process starting with presentations on opportunities within the automotive industry and details of the apprenticeship, with those successfully accepted on the scheme going on to their work placements, learning and mentoring."
Palmer famously began his career as a 16 year-old apprentice before taking senior roles as COO of Nissan and CEO of Aston Martin. In 2018 he was voted the most influential person in the automotive industry of the past 30 years and set up the Palmer Foundation in 2020 to provide young people from socially and economically disadvantaged backgrounds the opportunity to progress a career in automotive engineering.
For more information on the South East London Colleges automotive apprenticeship open days, email contact@pressofficeuk.com
Are you a DIY mechanic? Read our maintenance checklist to help slash your motoring costs...