"The Government must give the car industry more support this year" - 2023 wish list
Editor-in-chief Steve Fowler believes that the government needs to start spending in order to make the UK more attractive to carmakers and prospective EV owners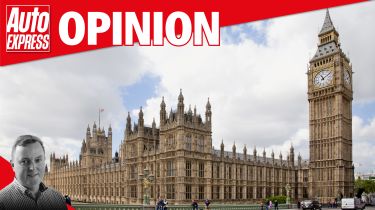 Cars and the automotive industry are important to us all – whether we're car lovers or one of the circa-800,000 people who work in the business. So it would be nice if, in 2023, the Government showed a bit of support for what is a vital part of the UK economy – from building cars to just getting around.
Car makers and suppliers need to be confident that the UK is a great place to build a business – and that frequently means financial support to do so, just as it does in other countries that often make themselves more attractive to investors. The sad plight of battery maker Britishvolt, teetering on the edge of extinction, is a case in point.
We also have a government that seems to be telling us all to drive electric cars, then turning its back on us. Financial buying incentives are all but gone, while the crucial EV charging infrastructure is fast becoming the biggest barrier to ownership.
If this was a mid-term school report on this government from car owners and car makers, it would read: "It's time to step up and make a difference or you'll end up being a sad failure."