Britishvolt electric car battery firm sold to Recharge Industries
Australian firm completes purchase of British gigafactory start-up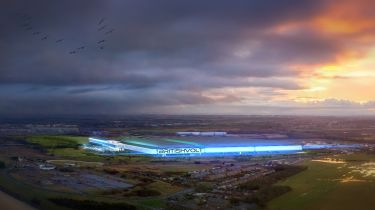 The sale of Britishvolt to Recharge Industries has been completed, it has been confirmed, saving the gigafactory start-up from administration.
Recharge Industries, an Australian firm owned by a New York fund called Scale Facilitation Partners, was announced as the preferred bidder for Britishvolt in early July 2023. Britishvolt had previously entered administration due to insufficient equity.
In a statement, administrators EY said: "The Joint Administrators of Power by Britishvolt Limited have completed the sale of the majority of the business and assets to Recharge Production UK Limited for an undisclosed sum.
"The remaining Britishvolt employees have transferred to Recharge as part of the transaction. The sale of the business will help to support the development of technology and infrastructure needed for the UK's energy transition."
Recharge Industries is building an EV battery production facility in Australia. No details of its plans for the Britishvolt site in the north-east of England have yet been revealed.
Britishvolt had been seen as a landmark project to boost the country's production of EV components. The project was saved from administration in November 2022 after securing additional funding, only to re-enter administration in January 2023.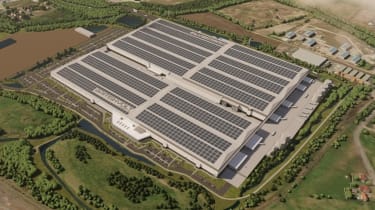 The Society of Motor Manufacturers and Traders has previously emphasised that the UK needs several gigafactories to ensure the future success of its automotive industry as petrol and diesel are phased out.
The factory, in Blyth, Northumberland, had been a key part of the government's 'levelling-up' policy commitments under former prime minister Boris Johnson, with a proposed manufacturing capacity capable of producing up to 300,000 electric car batteries a year.
Incorporated in late 2019, Britishvolt had originally planned for the production of batteries to begin at the factory in late 2024. In August, the company announced that this would be delayed until the middle of 2025.
Britishvolt has never secured any customers for its proposed battery technology but has signed memorandums of understanding with both Lotus and Aston Martin to develop technologies suitable for use in those company's electric vehicles.
Now read our list of the best electric cars on sale today...