Peter Horbury - 1950-2023
Peter Horbury, one of the greatest car designers of his generation, has died aged 73.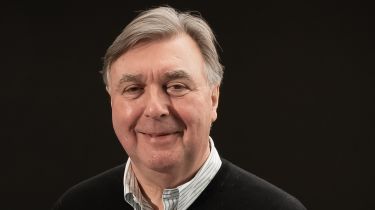 Peter Horbury, senior vice president of design at Lotus Cars, has passed away at the age of 73.
Peter leaves behind a whole host of groundbreaking automotive designs that have influenced the cars we all drive today. 
He's perhaps most famous for his work at Volvo that transformed the Swedish brand into a premium player with a range of models that were bought for the way they looked rather than just how safe they were. He worked with Chrysler, with Ford, with Geely (across all the Chinese giant's brands) and most recently helped to shape the new look of Lotus.
Wherever he was, he worked with a smile on his face. He always had time for journalists and enjoyed a bit of banter over a glass of wine, constantly referencing his Northumbrian roots.
It was when he was at Volvo that I first met him and he instantly took time to talk to me, one-to-one, explaining to a young journalist the important aspects of his latest model, but being generous enough to realise I needed to learn a little more about car design – he taught me what he could in about 30 minutes.
The way Peter spoke about design – in terms anyone could understand and enjoy – persuaded me to invite him to speak at an awards ceremony I was hosting as editor of another weekly car magazine. 
Peter willingly agreed and I remember him standing on stage drawing, showing how car design worked, referencing the shape of boats and, memorably, how the faces of cars – with their grilles and lights – often mirrored the characteristics of the nations they came from. That was 20 years ago and people still talk to me about that presentation today.
Since then, I've grabbed every opportunity to chat to Peter - formally or informally. And every moment was a gift - I learned an awful lot about the car business, not just about car design, from him.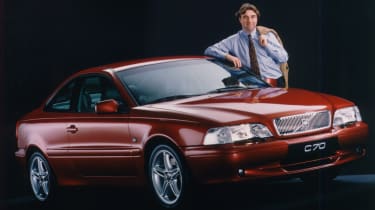 I also remember sitting in Peter's office in Gothenburg in his second stint with Volvo, alongside then motoring editor of The Sun, Ken Gibson, spending the time laughing, trying to understand two Geordies chatting with the accents getting broader by the minute, yet still learning lots about the industry. That's what time with Peter was all about.
For as many beautifully-designed cars as Peter leaves behind, there are many more car designers that have benefited from his expertise, knowledge and guidance. We'll continue to see his latest work at Lotus over the coming years, but generations of car fans and car owners will benefit from Peter's brilliance for many, many years to come.
Peter: thank you - and rest in peace.