New 'plan for drivers': Government's 30-point bid for the motorist vote
Action plan announced around multiple issues that aggravate drivers, from potholes to lane-hogging and 'anti-car' councils.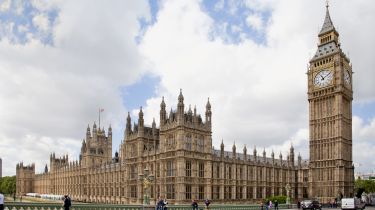 A raft of new government measures have been announced that Transport secretary Mark Harper says will support drivers' freedom to use their cars and clamp down on over-zealous enforcement measures by local authorities.
Harper says the '30-point plan' will see drivers benefit from smoother journeys, by fixing many of the issues they commonly face on the road. After 10 years in power, the Government says it wants to "back people who use cars in their daily lives", and the measures come hot on the heels of Rishi Sunak's recent decision to postpone the ban on new petrol and diesel cars to 2035.
According to a Department for Transport statement, the new strategy includes measures that could help councils increase spending on road repairs and potholes by £100 million-plus over 10 years. The government will also introduce fines for companies digging up the road when their works over-run, and hand down new guidance for 20mph zones to "prevent inappropriate use".
With a view to targeting congestion, £70 million is being earmarked for a series of schemes to improve traffic light operation, including using artificial intelligence to optimise traffic flows. There will also be new guidance to make sure bus lane restrictions are only in force when buses are running, or when traffic is heavy enough to cause delays to buses, and the Government will consult on removing local authority access to automated numberplate recognition data, which they currently use for enforcement. There's also a new call for evidence on options that would restrict local authorities' ability to profit from overzealous enforcement of traffic offences.
Inconsiderate drivers are also in the Government's firing line, with measures including a communications campaign and enforcement around drivers who lane-hog, and rights for councils to roll out noise cameras targeting unacceptably modified vehicles. 
Key points in the Government's new 'plan for drivers'
The 30-point plan for drivers is split into five main areas; smoother journeys, stopping unfair enforcement, easier parking, inconsiderate driving and the transition to zero emissions driving. You can read the full text on the Government website here…
Smoother journeys
The Government says drivers are "justifiably irritated" by traffic not flowing as smoothly as it ought to, and says many issues could be solved relatively quickly. Its measures on bus lanes include guidance to make sure they help rather than hinder traffic congestion, smarter road closures with more 'lane rental schemes' that incentivise faster road repairs, improved traffic lights and traffic management systems to help flows and balance traffic in city centres.
Stopping unfair enforcement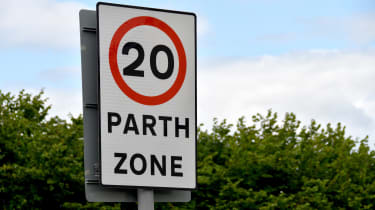 Here the Government says it will produce guidance to help prevent the imposition of blanket 20mph speed limits by local councils. It will also act to prevent councils introducing so-called '15 minute cities' which it says are an attempt to "police peoples' lives".There'll also be new guidance on Low Traffic Neighbourhoods focusing on the importance local support, and consultation on measures to "take the profit out of traffic enforcement".
Easier parking
This includes the announcement of a new National Parking Platform that by this time next year will provide drivers with a single app to pay for parking at multiple locations. There'll also be revised guidance about the public's right to challenge local authority parking policies.
Inconsiderate driving
Highlights here include a new campaign to tackle lane-hogging through education and enforcement, the roll-out of new 'noise cameras' to tackle anti-social car modifications, and measures to tackle littering from cars via an extended camera trial. There's also a consultation on removing the right of uninsured drivers to claim damages following collisions.
Transition to zero emissions driving
Measures have been announced that will speed up grid connections, and chargepoint planning approvals, as well as making it easier for drivers to install 'cross-pavement' charging solutions thanks to new guidance for councils. The government says it will also work with industry to help 'myth-bust' concerns about EVs.
Partnership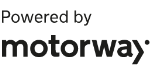 Need to sell your car?
Find your best offer from over 5,000+ dealers. It's that easy.
What are your thoughts on the '30-point plan'? Tell us in the comments section below...