Nissan Qashqai recall
Nissan has issued a safety recall for 51,000 Qashqais worldwide, over a loose steering-wheel fault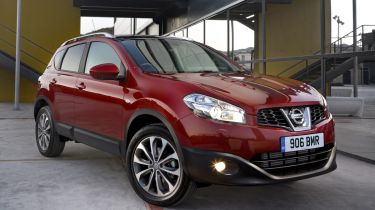 Nissan is recalling 7,300 Qashqai models in the UK over a fault which can lead to the steering wheel coming away in the hands of the driver. It's part of a worldwide recall that affects 51,000 of the British-built crossover
The problem came to light when a driver in Finland was parking his Qashqai only to find the steering wheel came free of the car. Fortunately the incident happened at low speed and the owner was unhurt, but he subsequently filmed the fault and posted the video online.
The Japanese firm says the problem is down to a faulty part – the joint that connects the steering wheel to the column. The problem has been put down to a bad batch of around 600 steering wheels that are weaker than usual due to a supplier error.
According to Nissan, the fault only affects around one per cent of the cars built between 27 February and 16 May this year – but the firm has no way of knowing which cars are effected, so it is having to recall all of them.
Owners should contact their dealer to see if they are effected or ring Nissan customer services on 01923 899 334.