'Britain will be the centre of the car world between 19 and 22 August'
Mike Rutherford says the UK is days away from being the first major car-producing country to stage a national motor show this year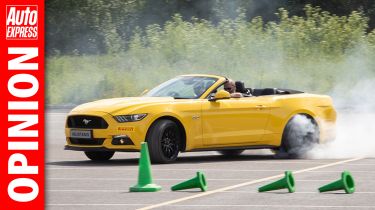 The biggest car, motoring, transport and tech event on the planet next week? It could have been the New York International Auto Show (NYIAS), which I've attended countless times and always think of as America's great exhibition, its 'national' event. But for a mix of Delta Variant and other reasons, the NYC show has been cruelly cancelled at the last minute. It'll be 2022 at the earliest before the globally important event bounces back.
So, I exaggerate not when I say Britain will step up to become the centre of the car world between 19-22 August. And for that we can thank the reborn British Motor Show, which has been years, and I mean many, frustrating years, in the planning and execution stage. I, as a diehard believer in and campaigning activist for a national car show, was fortunate enough to contribute to some strictly confidential 'rebirth of our national car exhibition' meetings and trial runs, which included the 2016-2019 London Motor Shows (now succeeded by the Brit Show) and the Pop-Up Motor Show concept (ditto), which was bravely trialled last winter, mid-pandemic.
Finally, all the talking and testing has stopped and the action is about to start. As Murray Walker would say, the British Motor Show is go, go, go – without its previous organiser (The Society of Motor Manufacturers and Traders), but with the onwards and upwards new kid on the block (Automotion).  
I'll be there for all the opening-morning Q&A and other sessions attended by expert trade and industry guests. After that, I'll be in or around the Marcus Rutherford Foundation cancer awareness vehicle; aboard a NUI electric scooter I'll be testing as I 'commute' from exhibit to exhibit; or at the Hall 1 Best Cars stand that'll feature some of my favourite award-winning cars, plus a few surprising vehicles.
I wouldn't be attending the British Motor Show if social distancing signs and hand sanitisers weren't at the venue. They will be. I for one will be wearing a mask when I'm on the show floor, and I'd respectfully request that you do the same. Show organisers have given free entry tickets to 5,000 dedicated, life-saving NHS workers, to enjoy a well earned day out. So before you decide whether to be masked or mask-free, please consider them and the sometimes vulnerable patients they'll be returning to after the show.  
The British Motor Show was born at The Crystal Palace, London, in 1903. And after living a long, occasionally troubled and unloved life being housed at Olympia, Earl's Court, the NEC and ExCel over the subsequent 100-plus years, it's now born again, at the Farnborough International Exhibition and Conference Centre in Hampshire. Yes, the UK is days away from being able to say that, of all the major car-producing nations across the globe, it is the first to stage a national motor show in 2021. 
And if anyone can prove to me at Farnborough that they attended British Motor Shows at The Crystal Palace, Olympia, Earls Court, NEC and ExCel between 1903 and 2008, I'll chauffeur them home in one of the vehicles on my Best Cars of the Year stand! Promise.
Partnership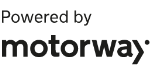 Need to sell your car?
Find your best offer from over 5,000+ dealers. It's that easy.
Check out some classic car shows to attend this year...