'The British Motor Show ain't optional. It's compulsory'
A masked Mike Rutherford will be at the reborn event - and reckons you should be there, too. No excuses!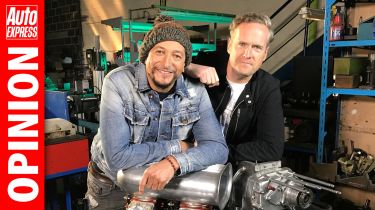 The United States hasn't had one this year. Neither has France, Germany, Spain, Japan, Korea or most other major car-producing nations of the world. But we in Britain are about to get a national motor show. Depending on your age, you'll be able to attend in person for at best a fiver, at worst £18.50. 
That's for a packed eight hours (10am-6pm) of motoring entertainment, education and career advice for all your petrol/diesel/electric-head needs. Your eyes will be treated to tens of millions of pounds' worth of cars, new and old. As for your other senses, they'll tingle to the unmistakable tune of performance, classic and stunt cars, plus screeching tyres. What's more, your selfie collection should grow if you get up close and personal(ish) with global TV stars who'll be on-site and will, if you're patient and respectful, play ball. 
So why all this anticipation and imminent action on the automotive agenda? How come there's so much pent-up excitement, expectation and activity? What's with these sensibly priced tickets (plus free parking) for members of the public feeling disenfranchised by the often prohibitively expensive costs of entering Wimbledon, Wembley, Goodwood, Silverstone, Twickenham and similar venues?
It's simple: THE BRITISH MOTOR SHOW IS BACK. It's the car exhibition most countries want in 2021 but, for complicated reasons, can't have. Although it's still a month away, it's looking attractive, accessible and affordable. Farnborough International Exhibition Centre in Hampshire is the venue, 19-22 August the dates, and thebritishmotorshow.live will tell you more. 
The list of cars and companies attending the expo is being finalised. But I can say for sure that my 'Best Cars' stand in Hall 1 will feature an intriguing collection of hand-picked (by yours truly) vehicles – including a future car being air-freighted in for the occasion, plus an Auto Express New Car Awards winner or two. You'll love 'em.
But I've saved the best until last: my near neighbour in Hall 1 will be the Car SOS Live Stage, which is expected to create daily performances live and direct from the venue. Many of us have seen master-mechanic Fuzz Townshend and his wacky wingman Tim Shaw presenting the National Geographic programme on TV. Well, guess what? The boys will be performing – and filming, perhaps – interactive events on all four days of the British Motor Show, for comparatively tiny audiences you can be part of.  
Fuzz and Tim will obviously be super-busy as they repair and restore in the unusual setting of the temporary 'garage' on the floor of the exhibition centre, but they'll almost certainly find time to chat and have photos taken with their fans. I've known them for years and can tell you that they're both lovely – and very tall – blokes. You can't miss 'em. 
Come to think of it, you can't miss the British Motor Show, period. Especially since the organisers are already talking about thanking those who attend with a 25 per cent discount on prices for the 2022 exhibition. How's that for a consumer-friendly deal? Honestly, if you consider yourself a car nut, the reborn British Motor Show ain't optional. It's compulsory.
Partnership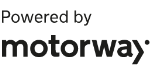 Need to sell your car?
Find your best offer from over 5,000+ dealers. It's that easy.
Find out why a classic car investment could make perfect sense right now...