'A classic car seems like a good place to make an investment right now'
Steve Fowler thinks now is the perfect time to invest in a classic car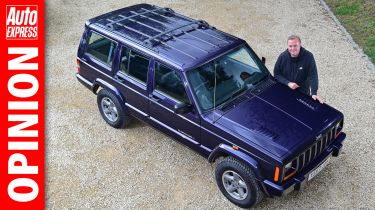 Retro, it seems, is big business. Whether you're talking music, fashion, furniture or cars, we can't seem to get enough of things that remind us of a time that seems like it wasn't that long ago.
In this issue we've got exclusive news about another retro model. The Renault 4 is set to return, hot on the heels of the reborn Renault 5 that sent the internet crazy when it was revealed earlier in the year.
Not everyone agrees with Renault boss Luca De Meo that reinvention is worthwhile – and, to be honest, not every brand has as many cool classics to draw on as Renault – but there's no denying the appeal that modern interpretations of brilliant original designs have.
Our passion for all things retro is spilling over into the used car market, too, which we're celebrating in this issue. The modern classic scene is booming right now with prices rising. Cars that sold for a few thousand 30 or 40 years ago are going for many times that amount today. Ford Sierra Cosworth, anyone? That'll set you back at least £60,000 for a good one these days.
I've even dabbled in that market myself over the past few years, managing to sell my Audi A2 after three years for more than I paid for it (try doing that with any modern car) and now I'm the proud owner of a 2000 Jeep Cherokee Orvis.
My car's in an okay condition with below-average mileage, but perfect examples are up for sale and selling for around three times what I paid.
Life with a classic car isn't necessarily easy; there's always a list of jobs that need doing and paying for. But in my case I've got a car I've always wanted to own and I enjoy driving. Sure, it's going to cost me money to improve and maintain it, but I feel pretty secure in the knowledge that if I ever did want to sell, I'd probably make a bit of cash. With interest rates super-low, a classic car seems like a good – and fun – place to make an investment right now.