What to do if your car breaks down: advice for motorway and minor road breakdowns
Car trouble is the last thing anyone wants but you still need to be prepared for a car breakdown here's how...
It doesn't matter how old you are or how long you've been driving, the sensation of a car suddenly slowing down, ebbing power, is one that sparks feelings of frustration, anger and dread. Especially if you're on the motorway. Finding yourself in a car broken down on any kind of road if bad enough but on the motorway is not fun at all.
That feeling of dread isn't just because of the impending expense, it's mainly because you suddenly find yourself stranded and potentially at risk of being stationary when all around are vehicles travelling at high speed. So, what can you do to lessen the danger when you do break down?
Motorway breakdowns
Well, if your car can make it, pulling off at the next junction is the safest option, because it takes you out of harm's way and onto a piece of road that people will be travelling more slowly on.
If you can't make the exit and you're on a motorway with a hard shoulder, pull left onto the shoulder, making sure you stop as far left as possible. Put on your hazard warning lights, then get out of the car through the lefthand doors and move behind the barrier. You can use a mobile to call a breakdown recovery service or walk to the nearest motorway emergency phone, the bollards at the edge of the tarmac will point you in the direction of the nearest one.
Then it's just a case of wrapping-up warm and waiting for help to arrive. Any pets should be left in the car, in case they escape and run on to the motorway. Even if you have a warning triangle, it is too dangerous to use it on the motorway, so leave it where it is in the boot.
Smart motorway breakdowns
The advice differs slightly if you're unfortunate enough to break down on a smart motorway. For a start, try to make it to an emergency refuge area; these will contain an emergency phone that you can use to call the control centre. Even in the refuge area, take care when exiting your car, and if possible get out on the left-hand side.
If you can't get to a refuge area, however, try to get into the left-hand lane of the motorway, as close to the barrier as possible and put on your hazard flashers as you slow down and stop. If it's safe to do so, get out of the left-hand side of the vehicle and get over the barrier, but do not get out of the right-hand side doors.
In some cases it could be too dangerous to get out of the vehicle, due to traffic conditions or the fact that you're stranded in a live lane. In this case, you must remain in your vehicle with your hazards flashing. Keep your seatbelt on and dial 999, letting the operator know where you are and in which direction you are heading.
Re-joining the Motorway
If a breakdown service is able to get your car running again, you then face the issue of re-joining the motorway. This is less of an issue on a traditional motorway with a hard shoulder, because you should have plenty of space to get up to speed before re-joining the main carriageway. However, a smart motorway with all-lane running doesn't allow for this, so either the Highways Agency will set the gantry signs to a red X, which signifies a closed lane for you to accelerate on, or a Traffic Officer will follow you as you get up to speed, with all their warning lights ablaze.
Breakdowns on other roads
Breaking down elsewhere can be just as fraught as doing so on the Motorway. If your car's broken down on a country road, you need to get it as far over to the left-hand side as possible, obviously taking care not to get stuck on a soft verge or in a ditch. You must also ensure it remains as bright as possible, so keep your lights on and activate the hazard warning lights.
Partnership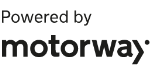 Need to sell your car?
Find your best offer from over 5,000+ dealers. It's that easy.
At this point it would be a good idea to get everyone who is travelling in the vehicle to put on a high-visibility jacket or tabard, if you have them, and stand away from your stricken vehicle. Such tabards typically cost less than £7 at either a high-street outlet such as Halfords, a motor factor or an online seller. A high-vis jacket or tabard is usually included in a typical breakdown pack, which will also contain a torch, a warning triangle, a tow rope, gloves and jump leads. At around £30, these are well worth the investment for the peace of mind they bring.
Place a warning triangle at least 50 metres behind the car to give approaching motorists more time to react safely.
Break down cover
If you find yourself in a car broken down at the side of the road, that investment in roadside breakdown cover will feel like money very well spent indeed. So, all you need do is follow all the advice contained here, call the breakdown service and wait. And wait. They're usually quite busy.
However, if you don't have breakdown cover there's still no need to panic, because most services will allow you to join immediately if you're stranded at the side of the road. If this doesn't appeal you could call a local garage, but they will likely charge a call-out fee as well as a per-mile recovery charge.
Calling a mate with a tow rope should never really be an option. Towing on the motorway is restricted to only the shortest distances, such as moving a car on to the hard shoulder, and being towed elsewhere is fraught with risk; if the car ahead stops suddenly, you simply won't be able to when you're at the end of a tow rope, turning a bad situation into a terrible one.
The best way to cope with a breakdown, no matter where it occurs, is to already be prepared for a breakdown. Make sure you have a breakdown kit, including high-vis clothing for everyone in the car, plus breakdown cover already sorted. In winter, ensure you have warm clothing in the boot, and snacks and drinks to keep everyone nourished while awaiting rescue. That way you'll be in an inconvenient situation, but not a dangerous one.