Tesla Energy will power your home
Tesla's new Powerwall Home Battery generates electricity through solar power.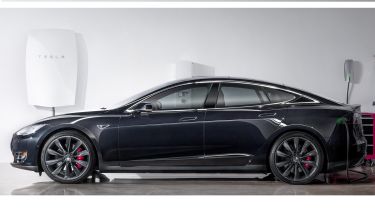 Tesla has announced the introduction of a new Powerwall Home Battery, dubbed Tesla Energy, which harnesses and stores solar power to be used to fuel your home or recharge an electric vehicle. Its introduction is a step towards helping Tesla contributing to zero emissions power generation.
The rechargeable wall-mounted lithium-ion battery can be installed indoors or outdoors and is available as a 7kWh or 10kWh pack. Initially available in the US, prices for the system start from $3,000 and rise to $3,500 for the more powerful battery. The Powerwall Home Battery will be made available in the UK before the end of the year, and is not restricted to owners of Tesla vehicles – the American manufacturer describes itself as 'not just an automotive company, it's an energy innovation company.'
Fitted to a home, the Powerwall Home Battery offers a range of options to buyers. It is able to provide financial savings by discharging power during more expensive rate periods, while the larger battery is powerful enough to assure energy to a home during a power cut. Multiple batteries can be installed together depending on energy requirements.
The system also works on a larger scale, with businesses able to harness the full potential of solar power allowing them to avoid peak charges, maximize consumption of clean power and back up critical operations in the event of a power cut.
Tesla claims the system is 'helping wean the world off fossil fuels,' with 30 per cent of fossil fuels used in the US going towards the production of electricity.
Now read our review of the Tesla Model S electric car...