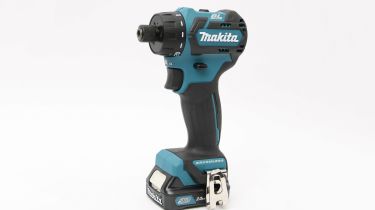 Best price: £188 Batteries: 2x10.8V Contact: 01908 211678
Everything about this Makita is tiny, from its 10.8V power pack to the compact head with its quick change hex drive - there's also a version with a conventional chuck. It's easily the best to work with, weighing just 1kg.
The brushless motor is smooth and surprisingly powerful, with a useful 1,500rpm top speed, making for effective wire brushing. Despite the size, the 2Ah battery was in the midfield for stamina, bettering several larger rivals.