Everise N03FY
This is a good package to own.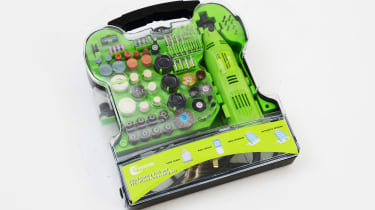 Best price: £34.99 | Pieces: 175
With lots of similarities between the multitools and no huge difference in prices, the accessories played a key role in our test, and this Maplin-sourced Everise scores well on that front. There's a choice of drill bits, wire brushes and a sanding flap wheel. Storage could be easier and more flexible, plus the cutting discs proved fragile. However, this remains a good package.