Best movie concept cars of all time
Sometimes manufacturers design cars specially for the silver screen and here are the 10 best movie concept cars ever, as voted for by you.
Manufacturers love to tease us with beautiful, high tech concept cars. Geneva, Paris, SEMA, New York and the other big motor shows are routinely filled with futuristic design creations that fill us with hopes of production, usually before fading into history without ever seeing the inside of a factory.
Some concept cars, however, are destined to be more than mere shooting stars or hints at a much blander production mode to come. Instead, these are concepts designed to be immortalised on the silver screen. Such movie concept cars take starring roles in feature films with the primary aim of boosting the profile of the brand responsible with movie goers.
The latest in this long line of cars designed for movies is the Audi RSQ e-tron. Designed specifically for the new Pixar movie Spies in Disguise, it's a cartoon car destined never to be realised in physical form but it got us thinking about our favourite movie concept cars from down the years...
Top 10 best movie concept cars
We put our heads together and came up with our ten all-time favourite movie concepts then asked you to vote for your number one pick. 500 of you obliged and below is the top ten, as voted for by you…
10. Cadillac Cien
(The Island, 2005)
Kicking off our list of the ultimate movie concept cars we have the beautiful 2002 Cadillac Cien. Engineered in the UK by Prodrive with a 750bhp 7.5-litre V12, this fully functional one-off starred alongside a hot rodded Chevrolet SSR in The Island.
The glorious wailing V12 compensates for a very mediocre chase scene in the film as Ewan McGregor pilots the futuristic Cien, making light work of the baddies in some not-so-futuristic Chrysler 300Cs. They never stood a chance.
9. GM Ultralite Police Car
(Demolition Man, 1993)
The 1992 GM Ultralite was a showcase of ultra-lightweight materials and incredible fuel consumption. The 111bhp 1.5-litre two-stroke engine was enough for a sub-8 second 0-60 time and 120mpg.
The sleek aerodynamic design made it the perfect choice for the utopian future in Demolition Man where it was used as a police car in a crime-free city.
8. Audi RSQ e-tron
(Spies in Disguise, 2019)
Our inspiration for this list, the Audi RSQ e-tron is a concept car that doesn't actually exist, even as a model. It's an animated car designed specifically for the upcoming film, Spies in Disguise.
Like the original RSQ from I, Robot, the cartoon car will be driven by a character played by Will Smith and features autonomous tech so he can focus on the task of top-level espionage. Undoubtedly full to the brim with gadgets, the RSQ e-tron is sure to be a hit and possibly a clue as to what future Audis will look like.
7. Lexus 2054
(Minority Report, 2002)
Perhaps the most outrageous looking car on this list, the Lexus 2054 was designed specifically for Steven Spielberg's Minority Report. A Lexus owner himself, the director asked them to build a car from 2054 and the result was incredible.
The futuristic design still looks out of this world and it was absolutely packed full with cutting-edge tech. Having been built in 2002, the hydrogen fuel cells, crashproof structure, and biometric security systems weren't actually functional but it did foresee a future of autonomous driving and voice control.
6. Acura NSX Roadster 
(The Avengers, 2012)
While the latest Honda NSX has been around for a while now, back in 2012 the automotive world was waiting with bated breath for a glimpse of the original car's replacement.
Partnership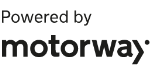 Need to sell your car?
Find your best offer from over 5,000+ dealers. It's that easy.
That first look finally came at the Detroit Motor Show of that year, but for most, the car was seen for the first time in The Avengers. Driven by Ironman himself, the convertible NSX completely stole the show and still leaves us yearning for a soft-top version of Japan's ultimate supercar.
5. Mercedes AMG Vision Gran Turismo
(Justice League, 2017)
Huge chrome wheels? Check. Eight exhaust pipes? Check. Outlandish styling? Very check. Yes, there is no mistaking it, the Vision GT is definitely a concept car. Originally designed for the Gran Turismo video game series, the Vision GT was always destined for stardom with breathtaking looks inspired by the classic 300SL 'Gullwing'.
While only appearing briefly in Justice League, the big Mercedes made a huge impression as Batman's daily driver and made the Batmobile look positively tame in comparison.
4. Audi RSQ
(I, Robot, 2004)
When tasked with building a supercar from 30 years in the future, Audi realised it had a challenge on its hands. While making the car look as futuristic as possible, it still had to look like an Audi. What the designers produced was, and is, truly cutting edge. The car had a starring role in I, Robot alongside Will Smith as he fights through scores of robots in a futuristic Chicago.
Inspired by the 2003 Le Mans Quattro concept car (which went on to become the R8), the mid-engined V10 RSQ featured spherical wheels, reverse-butterfly doors, and Audi's signature trapezoidal grille.
3. Citroen DS Taxi (Cab B25)
(Back to the Future Part II, 1989)
Proof, if it were ever needed, that the 1950s Citroen DS is a timeless design, it was still deemed futuristic enough to be used as a car from 2015 in Back to the Future Part II, albeit with a few mods…
Despite having a relatively minor role in the film, the retrofuturist flying Citroen made it to the top 3 on our list thanks to its wonderful paint scheme and a myriad of futuristic gadgets. While we're still waiting for flying cars, we'd love the chance to hail a DS taxi.
2. Toyota 2000GT Convertible
(You Only Live Twice, 1967)
The Toyota 2000GT is a legendary sports car often referred to as Japan's E-Type. It's a sleek, fast two-seater with a long bonnet and pop-up headlights. It is however, quite small and Sean Connery isn't... When the compact sports coupe arrived on set for the filming of You Only Live Twice, 007 simply didn't fit inside.
To solve this, instead of simply hacking the roof off so it looked good enough for the film, Toyota completely redesigned and re-engineered the brand new 2000GT to make it a proper convertible in only two weeks.
Sadly, the soft-top never made it into production but if you want a regular coupe version, expect to pay around £1 million.
1. Aston Martin DB10
(Spectre, 2015)
Ever wondered why the Aston Martin DB9 was replaced by the DB11? Well here's your answer, James Bond's bespoke DB10.
Created specifically for Spectre, the incredible DB10 concept car became an instant classic when it hit the screens and rightly won our poll by a huge margin to grab the top spot on this list.
In the film, the Aston is supposed to be driven by Bond's colleague 009. Instead, 007 'borrows' the car and drives it to Italy for one of the all-time great Bond chases as the stunning Aston Martin is pursued by the equally jaw-dropping Jaguar C-X75 through Rome.
Testing out various gadgets along the way, the DB10 is wrestled around the ancient narrow streets, with Bond displaying some almighty helmsmanship, before finally meeting a soggy end at the bottom of the Tiber.
Thanks for reading our Top 10 Movie Concept Cars list, which one is your favourite? Let us know in the comments...