Aston Martin DB9 (2012-2016) review
The Aston Martin DB9 is stunning, desirable, fast and comfortable, but it's just starting to feel its age nowadays
Find your Aston Martin DB9
Offers from our trusted partners on this car and its predecessors...
Or are you looking to sell your car?
Advertisement
If it's absolute class you want from a supercar, then the Aston Martin DB9 takes some beating. The British-built V12 engined car can be considered more of a quick GT car than a pin-sharp racer, but there's no doubt its relaxed approach hold plenty of appeal.
The DB9's design and underpinnings may now be more than a decade old, but it still has its place in Aston's lineup. It's more cosseting and luxurious than the quicker V12 Vantage, and a great deal cheaper than the flagship Vanquish. It also retains the timeless styling that means, from the exterior at least, it will never look dated.
It continues to be a fast, luxurious, front-engined, rear-wheel-drive coupe that will carry two people and their luggage on long journeys at high speed in absolute comfort. Judged on its own merits, it's a jaw-droppingly beautiful car, but the DB9 is starting to lag behind more advanced competitors such as the Ferrari California, Mercedes SL65 and Bentley Continental GT in terms of technology and outright spaciousness.
In 2015, Aston bid a final farwell to the DB9 with what it claimed to be the ultimate version. The DB9 GT brings a more powerful 540bhp V12, a more modern and better finished interior, new tech and a lightly refreshed exterior design.
Engines, performance and drive
With a 510hp V12 engine providing the power, the Aston Martin DB9 is a suitably fast and thrilling GT that is as happy sweeping down a German autobahn at 150mph as it is entertaining on a twisty British back road. Carbon-ceramic brakes are standard and they're strong, with good pedal feel and little fade even after repeated heavy use. A 0-62mph time of 4.6 seconds is a little behind the 4.3-second time of the Bentley Continental GT, but the DB9 is more about fast driving in comfort than just the numbers.
Three-mode adaptive dampers give the DB9 a superb compromise between ride and handling, while a separate Sport button delivers sharper throttle response when called upon. The DB9 also rides on 20-inch wheels and tyres that provide masses of grip, yet don't ruin the ride. The quick-shifting six-speed Touchtronic semi-automatic gearbox means there's no traditional manual gearbox, but you do get steering-column-mounted paddle-shifters.
The Vanquish is the sharper and more composed steer, but the DB9 does a perfectle acceptable job of being a comfortable but fast GT, like the Bentley Continental. 
MPG, CO2 and Running Costs
A 510bhp 6.0-litre V12 engine is never going to win any fuel economy contests. And while the DB9 is more efficient than ever, its economy figure is a predictably dismal 19.5mpg with CO2 at 333g/km. Stop-start systems and highly advanced gearboxes are helping Aston's rivals, such as the Mercedes SL65 AMG, achieve far better efficiency than. Insurance and road tax are also very steep, and the DB9 needs a service every 12 months or 10,000 miles. And despite the car's desirability, depreciation is also quite heavy.
Interior, design and technology
With a history of stunning Aston Martin DB models in its bloodline (including James Bond's Aston Martin DB5), the DB9 remains one of the most striking coupes on the road. The current DB9 looks nearly identical to the previous Virage coupe, and while that means the DB9 boasts new body panels from the windowline down, it maintains that unmistakable Aston Martin beauty.
Partnership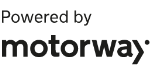 Need to sell your car?
Find your best offer from over 5,000+ dealers. It's that easy.
The only thing that dulls the appeal of its classic shape is familiarity – the rest of the current Aston range is designed along similar lines, so the DB9 struggles to stand out. Interior design has always been an Aston Martin hallmark, and occupants enjoy beautiful hand-stitched leather trim, luxurious wood panelling, plus extremely high-quality fit and finish throughout. That said, the layout is a bit dated, although the tweaked materials and new infotainment system of the DB9 GT go some way to help.
Practicality, comfort and boot space
If you want an Aston Martin that will fit the family, go for the four-door Rapide. Despite being a two-plus-two, the DB9 is a grand tourer for two people - plain and simple. Even children will find the tiny back seats uncomfortably cramped, and luggage space is pretty limited, too, at only 227 litres – those rear seats are best suited to a few more bags, anyway. Headroom, legroom and storage space for the driver and passenger are all more than adequate - they're the only people that matter with this car.
The DB9 was a big step forward over the Jaguar XJS-based DB7 in terms of reliability, and reported problems with the engine, gearbox or ancillaries are long gone. Because the DB9 is based on tried-and-tested mechanicals, any teething troubles will have been ironed out. This car doesn't get the Euro NCAP crash-test treatment as it's sold in such small numbers, but that doesn't mean it lacks safety kit. Electronic stability control, traction control, side-impact protection and a full compliment of airbags are all present and correct.