Used Aston Martin DB9 (2004-2016) review
A full used buyer's guide on the Aston Martin DB9 that was on sale between 2004 and 2016
Verdict
No Aston Martin could ever be called mainstream, but with more than 20,000 DB9s built, this is one (relatively speaking) mass-produced Aston that's desirable for so many reasons. The looks alone will probably make you want one, but the performance and luxurious cabin also make the DB9 incredibly alluring. The icing on the cake is the glorious soundtrack from the V12 engine, while running costs are reasonably manageable too, although there's no such thing as a cheap – or cheap-to-run – DB9. If you do decide that there's a DB9-sized hole in your life, be prepared to travel to find the right car and don't even consider any DB9 that doesn't have a full service history, with maintenance undertaken by a reputable independent Aston specialist.
Since 1913, Aston Martin has produced some of the most desirable and luxurious sporting cars. They've always been expensive to buy and run, but depreciation has brought the DB9 within reach. It's nearly two decades since the first one was made, but it still looks attractive, sounds fabulous and is very quick. This might all sound like a recipe for a string of huge and unaffordable bills, but if you buy well, a DB9 needn't cost a fortune to run.
History
The Aston Martin DB9 coupé replaced the DB7 in spring 2004, with a 450bhp 5.9-litre V12 engine and manual or automatic transmissions. By the autumn there was a Volante convertible. In July 2006 an optional Sport Pack was introduced with reworked suspension, then in 2008 peak power was boosted to 470bhp, while the automatic transmission and chassis were tweaked.
A facelift in July 2010 brought adaptive dampers and updated styling, then in 2012 power was boosted to 510bhp, the bodywork was refreshed and the lighting was revised. Carbon-ceramic brakes became standard, too, and replacement costs for these are high. The 547bhp DB9 GT appeared in September 2015, with improved multimedia systems and minor changes to the bodywork, then the final examples were made in 2016.
Which one should I buy?
Manual DB9s are very rare and extremely sought after; the vast majority of DB9s are autos. Manual-gearbox cars are very collectible and while the auto (dubbed Touchtronic 2) is ideal if you just want to cruise, the manual transmission is excellent. If you want a sportier edge, try and find a car with the Sport Pack; this brought a lowered ride height and stiffer suspension, plus redesigned alloys.
Aston Martin constantly developed the DB9, with improved multimedia, braking, safety kit, power, lighting, handling, cabin quality and so on. As a result, you're best off buying the newest car that you can, plus you also need to check which options were originally chosen, because some examples are more highly specified than others.
Alternatives to the Aston Martin DB9
The Aston's most obvious rival is the Maserati GranTurismo (plus its open-top GranCabrio sibling), which offers fabulous looks, performance and soundtrack with a slightly dated cabin – much like the Aston. The Porsche 911 is readily available and comes with a wide model range, while the Bentley Continental GT and GTC focus more on luxury, with less of a sporting edge – although they're still ferociously quick.
Partnership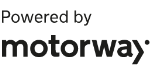 Need to sell your car?
Find your best offer from over 5,000+ dealers. It's that easy.
Mercedes offers several contenders: the AMG GT, SL and S-Class coupés could all be seen as rivals, while the Ferrari 599 GTB and its predecessor, the 575M Maranello, are also front-engined, V12-powered GTs. These are arguably focused on performance rather than luxury, but they still make superb long-distance cruisers. You could also consider an Audi R8 or a Jaguar XK or F-Type.
What to look for
Clutch
If they're not abused, clutches last 20,000-25,000 miles. When a new one is due, you can bank on spending around £2,000.
Electrics
Coil packs can fail, but aren't too costly to replace. There's one for each of the 12 cylinders, but they can be replaced individually.
Corrosion
The aluminium bodywork can corrode; check the edges of each panel. Repairing bonded panels is a specialist job, so be wary.
Brakes
The brake pads don't seem to be very durable, so assume they'll need to be replaced before long. If they're left unattended, the discs will be damaged.
Common faults
Unsurprisingly, the DB9 isn't a car we have had a huge amount of feedback on, but one owner has reported build quality issues on a 2008 example.
Interior
Aston kept the same dash throughout the DB9's life. It looks impressive and there are lots of premium materials, but the ergonomics are poor, thanks to haphazard switch placement, while the seat and steering column adjustment is limited, making it hard for tall drivers to get comfy. Rear-seat space is almost non-existent, as is boot space; the coupé can stow just 186 litres, and the Volante 172.
Running costs
The DB9 needs a service every 12 months or 10,000 miles, alternating between minor and major. These are priced at £805 and £840, although over a 10-year cycle, there are some slightly higher costs.
The oil of a manual-gearbox model must be replaced at the fourth service, which adds £220; on automatics, the diff oil must be renewed instead, adding £130. The fifth service costs £920 because of fresh coolant; the seventh entails the replacement of all spark plugs, adding £1,150. The brake fluid needs to be renewed every other year, but there are no cambelts to replace. These prices are from an Aston dealer; an independent specialist should be able to reduce your costs.
Recalls
Aston Martin has issued nine recalls for the DB9, the first in November 2005. Others came in August 2009, October 2010, May 2013 and July 2014. Overheating seats caused a recall in December 2014; short circuits were behind the next two, in April 2016 and December 2017. The most recent recall (also in December 2017) was down to faulty software in the automatic gearbox.
Driver Power owner satisfaction
As you might expect, the DB9 has never featured in any Driver Power survey because it didn't sell in large enough numbers. Likewise, Aston doesn't appear in our Brands survey. When these cars were new, many owners were disappointed by poor reliability and ergonomics, but now DB9s are modern classics and invariably used sparingly, they're usually looked upon more favourably.
Looking to sell your current car quickly and for a good price? We've partnered with Motorway to bring you the best offer from its network of UK dealers...