Mercedes-AMG SL review
Impressive to drive and an improvement on the old SL, but AMG development doesn't make it a sports car
Find your Mercedes SL
Offers from our trusted partners on this car and its predecessors...
Or are you looking to sell your car?
Advertisement
The new Mercedes-AMG SL should serve as both refined cruiser and engaging sports car, thanks to development from performance division AMG. It nearly gets there, but in compromising to try and hit both targets, it's not quite as good as it could be at either.
There's no denying it's an impressive car to drive, with strong performance, composed handling and plenty of technology, and thanks mainly to AMG's mighty V8 engines it's packed with character too. But it's easier to admire than it is to love, and some rivals offer a better combination of the talents the new SL is trying to blend.
About the Mercedes-AMG SL
The Mercedes SL is now in its seventh generation, with a lineage stretching all the way back to one of the brand's greatest ever models – the 300SL 'gullwing' from 1954. But this latest model is taking on more of a dual role; this time, it's not just as a long-legged cruiser, but also a sports car. As such, it's the first SL developed by the brand's performance division, AMG.
The latest SL uses an all-new composite aluminium structure that Mercedes claims is both more rigid than its predecessor, and more rigid even than the AMG GT sports car it also serves to replace. This new model also features sophisticated five-link suspension at all four corners and is a two-plus-two, rather than a pure two-seater. So it might be sportier than before, but also a little more practical, at least in theory.
There are three engines on offer, and five trim lines. The least potent is the entry-level SL43, which uses a 2.0-litre four-cylinder producing 375bhp, all of which is sent to the rear wheels. It's available in Premium, Touring, Premium Plus and Touring Plus trim.
Next up is the twin-turbo V8-powered SL55 4Matic+, good for 469bhp and coming in Premium Plus and Touring Plus specification. Topping the range is a 577bhp version of the same 4.0-litre V8, the SL63 4Matic+, only available in Premium Plus and Performance trim. Both V8 models are all-wheel drive and come with rear-axle steering.
All SLs get a nine-speed automatic gearbox as standard, but while the SL55 comes with regular Ride Control suspension, the SL63 features AMG Active Ride Control suspension and an electronically-controlled limited-slip differential. Aside from the Premium and Touring SL43s that ride on 20-inch wheels, all SLs get 21-inch rims in several different designs.
The seventh generation SL arrives with a higher price tag than ever before, but plenty of competition too. Munich probably offers the closest rival in spirit, with the BMW 8 Series and M8 Convertible. They're a touch larger than the SL but similarly potent, and aims to offer the same blend of performance and long-distance ability.
Cast the net further though and almost any premium, drop-top car could be on the radar of SL buyers. From Britain, there's the Aston Martin Vantage Roadster and DB11 Volante, plus the Bentley Continental GTC, while other European rivals includes Porsche 911 Turbo and Turbo S Cabriolet, and the forthcoming Ferrari Roma Spider.
Engines, performance and drive
Not sure whether it wants to be a GT or sports car, but hugely quick in V8 form
If the SL's previous status was as a long-legged, long-distance cruiser, then the new AMG-developed model leaves you in no doubt that there's more of a sporting bent this time around. At the same time, this isn't a car that can completely disguise its considerable weight, so we've found the SL to be a car that isn't quite sure whether it wants to continue in the role of a cruiser, or mix it with supercars.
Partnership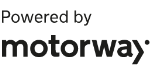 Need to sell your car?
Find your best offer from over 5,000+ dealers. It's that easy.
On balance, it's probably closer to a cruiser, though with four-wheel steering on the SL55 and SL63, it's impressively agile for a car that weighs nearly two tonnes. You notice the car's width around town and on tighter B-roads, but unfortunately you also notice the surprisingly firm ride, one that never really settles even with the dampers in their softest setting.
The trade-off is excellent body control, and neutral chassis balance with sharp, clear steering – though there's more heft to the steering in the Sport+ driving mode than we'd like. Push hard and the weight of the car itself begins to rear its head, but it feels more agile than the BMW 8 Series we tested head-to-head against the SL. We found the latest SL comes into its own at motorway speeds – this is definitely a car designed to feel stable well into triple figures on the Autobahn, so UK motorways are no problem at all, even if there's some tyre roar to contend with.
The nine-speed transmission is both responsive and slick-shifting, while the brakes are well up to the task of bringing such a heavy car back down from higher speeds. Overall though, this is a car that impresses rather than excites.
0-62mph acceleration and top speed
There's no such thing as a slow Mercedes-AMG SL, with substantial performance on offer from all power units and near-supercar pace from the range-topping SL63 4Matic+.
The base SL43 uses a 2.0-litre turbocharged in-line four-cylinder, much like you'd find in the brand's AMG A45 super-hatch. In the SL, the four-pot powerplant develops 375bhp and 380Nm of torque, and despite being the only rear-wheel drive model in the range it still has the traction to lay down a 4.9-second 0-62mph run, and reach a 171mph top speed.
The SL55 and SL63 really take things to the next level though. Each uses a derivative of AMG's 4.0-litre twin-turbocharged V8, putting out 469bhp and a massive 700Nm of torque in the SL55, and a mightier 577bhp and 800Nm in the SL63. With the benefit of 4Matic all-wheel drive, the former can dispatch the 0-62mph run in 3.9 seconds, and the SL63 goes three tenths quicker still. Top speed is 183mph for the SL55, and 196mph for the SL63.
All-wheel drive gives the SL55 and SL63 incredible traction, and the performance from either really is stunning, pushing you back in your seat and at all times accompanied by the thunderous soundtrack of that V8 – with extra crackles in the Sport+ and Track modes. At the same time, the SL plays its cruiser card to good effect – there's more noise from the tyres than the engine at motorway speeds.
MPG, CO2 and running costs
Four-cylinder frugal, V8s less so, and it'll lose value quickly too
If fuel costs are of particular concern for a car that starts at nearly £110,000, then the SL43 is the version to go for in the new SL range. With only a 2.0-litre four-cylinder under the bonnet and a nine-speed gearbox to shuffle through on a cruise, this 171mph drop-top sports car returns up to 31mpg on the WLTP combined cycle, emitting 206g/km of CO2 at the same time and attracts a £1,565 first-year VED road tax bill.
There's little to choose from in terms of consumption or CO2 with the pair of V8s. The SL55 will return up to 21.4 miles for every gallon of unleaded, and emit 298g/km of CO2, while the best the SL63 can do is actually very slightly better, at 21.6mpg and 297g/km. Both sit comfortably in the top VED band, attracting a first-year rate of £2,605.
As a car that might be asked to cover longer distances, all SLs get a 70-litre fuel tank. The SL43's economy means you can expect a touring range of more than 450 miles, while the SL55 and SL63 should break the 300-mile mark without much effort.
Insurance groups
All new SLs sit in insurance group 50 (out of 50), though given their higher list prices and greater performance, you can expect the SL55 and SL63 to attract slightly higher premiums than the SL43. The AMG's most natural rival, the BMW 8 Series Convertible, ranges from group 47-50 depending on the engine and trim level.
Depreciation
The tempting affordability of decade-or-two SLs should give you an idea of the rate at which large luxury convertibles depreciate, and the 45-47 per cent retained value of the SL range, after 3 years/36,000 miles, is nothing to write home about – for comparison, the outgoing AMG GT Roadster retains between 54-61 per cent. Still, it's better than you'll get from BMW's 8 Series Convertible, with its 41-44 per cent figure.
To get an accurate valuation on a specific model check out our valuation tool...
Interior, design and technology
Interior quality feels worth every penny, and the technology is effective too
You couldn't mistake the new SL for anything other than a modern Mercedes. Its mix of features and curves seems to draw from several other models in the range, yet the SL sits on entirely new aluminium architecture. It's a little less low-slung than the outgoing AMG GT Roadster, but a touch more modern too – and with a wide range of colours to choose from, can really stand out in the right specification.
And while the SL is an expensive car, it absolutely feels worth that price when you step inside, with the kind of design, quality, and creature comforts you'd expect from a six-figure car. Build quality is near faultless; the Nappa leather trim feels great, and every model comes with a 12.3-inch digital driver display and an adjustable 11.9-inch infotainment screen in the centre console. Overall, the cabin makes quite an impression.
Mercedes hasn't held back on the toys either, from the brand's Digital Lights, which use more than a million micro-reflectors in the headlight units to precisely and instantly direct the beam pattern to where it's needed (and away from oncoming traffic), to the familiar Airscarf system that keeps your neck warm during roof-down driving.
Sat-nav, stereo and infotainment
There's no missing the SL's central screen; like other recent Mercedes models, it almost requires its own postcode, at 11.9 inches, and sits at an angle from the centre console up to those round, jet-like air vents. One neat touch is being able to adjust that angle (between 12 and 32 degrees), helping to reduce glare if, say, you've lowered the roof and the sun is shining into the cabin.
The software itself is similar to what you'll find in the Mercedes S-class, and it works just as well in the SL. The display is crisp and easy to use, and it can be used to control numerous functions, including the climate control, and the operation of the roof. A Burmester surround-sound audio system is standard in all SLs, as is Apple CarPlay and Android Auto integration.
Practicality, comfort and boot space
Rear seats are better for luggage than people, and there's plenty of space for driver and passenger
The SL has been a two-seat roadster for much of its existence (excepting the original 300SL "gullwing" and offshoots like the fixed-roof SLC), but the latest model arrives as a 2+2, with a small pair of rear seats offering the potential for small children or modest luggage to be stashed behind driver and passenger.
These extra seats don't just give it a wider remit than old SLs, but also the AMG GT Roadster it serves to replace, which was again a strict two-seater. Improved luggage space over the GT and a more luxury-orientated cabin contribute to better grand-touring credentials than its sportier sibling.
The SL's driving position is excellent, with plenty of adjustment, and the passenger is no worse off either. It's a smaller car than a BMW 8 Series Convertible, and therefore smaller inside, with less storage space in the cabin too. But we will say that the SL has more utility than its two-seat alternatives. Features like Mercedes' Airscarf system, which blows warm air towards your neck from the seat, keep the luxury feeling even when the roof is down.
Size
The new SL measures 4,700mm long, by 1,915mm wide (2,100mm with the mirrors), and 1,359mm tall. That's longer, wider and taller than the AMG GT Roadster. It's heavier than the GT Roadster too, though you do get a pair of rear seats in the new SL. It's smaller though than the BMW 8 Series, which is a full 143mm longer, similarly wide, and a touch taller for some models.
Leg room, head room and passenger space
If you're up front, all is well in the SL. It's a wonderfully luxurious place to sit, with plenty of space for legs, heads and elbows. Things aren't so great for anyone you might try to cram into the rear seats though. Mercedes says they can accommodate those up to 1.5m tall, but with the driver's seat adjusted for someone even of average height, leg room is non-existent.
Boot
With a 213-litre boot the SL offers much less luggage capacity than its BMW 8 Series Convertible rival, which can store 350 litres. Although the new SL does at least offer more luggage capacity than the old AMG GT Roadster's 163-litre boot. Like the 8 Series, the SL also gives you the option of stashing more luggage in its small pair of rear seats, though the BMW has comfortably more space there too. Still, Mercedes says you can fit two bags of golf clubs in the SL's boot.
Reliability and safety
Mercedes' average Driver Power result offset by good warranty, servicing, and roadside assistance packages
Mercedes-Benz finished a disappointing 23rd out of 29 best manufacturers in the 2022 Driver Power owner satisfaction survey – one place behind German rival Audi, and seven places behind BMW. Not great then, and that's before you realise that was a ten-place fall from Merc's 13th place ranking in 2021. Poor value and high running costs in almost every metric were to blame, while the maker's cars apparently aren't meeting customer expectations for ride, handling and comfort either.
The previous SL didn't feature in the 2022 survey and it's too soon to comment on the long-term ownership and reliability of the all-new model, but with more than 27 per cent of owners reporting faults with their Mercedes in the survey, don't expect smooth sailing even for the flagship SL.
The SL hasn't been subjected to Euro NCAP crash safety tests yet, but blind-spot assist, lane-keep assist and traffic-sign recognition are all standard. Mercedes is also among the leaders in the market for driver-assistance systems, and offers a package for £2,500 including everything from active and evasive steering assistance, to active speed limit functions and route-based speed adaptation, helping to slow the car down before junctions, curves and roundabouts. Rear passengers also get airbags to protect them in side-on collisions.
Warranty
Like all Mercedes models the SL comes with a three-year, unlimited-mileage warranty, and the brand has one of the best corrosion warranties in the industry, covering the car for 30 years. Mercedes also offers 30 years of roadside assistance. 12 and 24-month extended warranties are also available.
Servicing
Like many manufacturers, Mercedes-Benz offers a service plan that lets you pay monthly for a set period of servicing. In the SL's case, the brand's ServiceCare package covers parts and labour for the first four services, and all recommended service items over that period.
For an alternative review of the Mercedes-AMG SL, visit our sister site carbuyer.co.uk...