New Mercedes-AMG GT R Roadster 2019 review
The Mercedes-AMG GT R Roadster is the brand's most powerful convertible ever, but at almost £180k it's up against some serious competition
Find your Mercedes AMG GT
Offers from our trusted partners on this car and its predecessors...
Or are you looking to sell your car?
Advertisement
The Mercedes-AMG GT R Roadster is an intoxicating and serious performance car but not one without its compromises. It's laden with tech, agile and thunderously quick, but at almost £180,000 (a whopping £30,000 more than a GT R coupe) it's competing with serious top-tier competition from McLaren. A fussy cabin and questionable ride count against it, too.
This is the Mercedes-AMG GT R Roadster, the fastest, most powerful and expensive convertible ever to wear a Mercedes badge. In the brand's own words, "Never before has Mercedes-AMG packed so much motorsport technology into a production vehicle." Quite simply, it's about as extreme as roadsters get. 
That, in itself, is a bit of a head scratcher. Mercedes-AMG had gone to great lengths to make the regular GT R as focused as can be; there are carbon fibre body panels, active aerodynamics, a nine-stage traction control system, four-wheel steering and lightweight carbon-ceramic brakes. But now it's lopped the roof off and added back in a further 80kg of weight - the enemy of the performance car. And at 1,710kg, the Roadster is certainly no featherweight.
However, Mercedes-AMG isn't alone in this. Ferrari, Lamborghini and McLaren all have open-top versions of their respective top-tier performance cars. If you want to add the GT R Roadster to your fleet you'd better be quick; only 750 examples will be produced worldwide. And at £178,675 a pop, you better have deep pockets.
Our first chance to test the GT R roadster came in dark, damp and icy mid-November - a considerable distance from the car's comfort zone. However, it provided the perfect opportunity to test the GT R's new Slippery driving mode. It acts like an automotive tranquiliser dart, tightening the traction control and putting all of the safety systems and sensors on high alert to keep progress calm and sedate. 
What's not so calming at city-dwelling speeds, as is to be expected, is the ride. The GT R has some of the widest tyres fitted to any production car (for the numbers fans: 275/35 ZR 19 front, 325/30 ZR 20 rear) and you certainly notice when they come into contact with a pothole or even slightly abrasive surface. Coupled with a rather firm, and track-focused,  suspension set-up, it makes for rather tiresome and uncomfortable progress.
Other irks, which are unlikely to ever cross the mind of a potential buyer, include the appalling visibility out of the back, thanks to the design of the fabric roof and rear window, plus the rather miniscule side mirrors.   
Nevertheless, out on faster A-roads the GT R Roadster is more at home; the ride feels a lot more controlled at speed and once into its flow, the GT R adopts the rowdy and raucous performance car character it's known for.
The fat rears tyres fight for traction at every flex of your right foot, the GT R squatting and squirming under acceleration as it attempts to deploy all 577bhp and 700Nm of torque through the rear wheels. Once hooked up, it is a seriously quick car; the thunderous 4.0-litre V8 pulls from 2,000rpm right up to 7,000rpm with relentless thrust. 
Partnership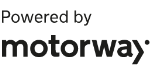 Need to sell your car?
Find your best offer from over 5,000+ dealers. It's that easy.
As in the GT R coupe, the steering in the Roadster is very fast and alert. It gives the car a sense of agility that betrays its width on the road but it takes some time to adjust to. But thanks to the wider front track and sticky Michelin Pilot Sport Cup 2 tyres, you're never short of front-end grip. Even in damp, slippery conditions. 
A welcome addition in the cabin is a pair of configurable buttons on the steering wheel that allow you to control a host of vehicle settings. The dampers, gearbox, traction control system, and any other functions can be adjusted to your preference quickly and easily in seconds. It renders almost half of the buttons and switches (of which there are around 35 in total) on the cluttered centre console largely useless. And as with the standard GT Roadster, the cabin is a little on the cramped side.