New Aston Martin DB11 Volante 2018 review
There's no doubt the new Aston Martin DB11 Volante looks great, but is this £160k convertible among the best to drive?
Find your Aston Martin DB11
Offers from our trusted partners on this car and its predecessors...
Or are you looking to sell your car?
Advertisement
Few cars offer the kerb appeal of Aston Martin's new DB11 Volante. It's dripping with class and looks stunning from every angle; roof up or down. The V8 engine is a perfect fit, as well, affording the GT not only incredible agility, but outstanding motorway manners, too. Our reservations over material quality continue to hold it back, however, which is a shame on a car costing this much.
The Aston Martin DB11 is arguably one of the best looking and most desirable cars on sale today. But how does one build on such a handsome package? Chop the roof off, of course. 
We first drove the DB11 Volante in the south of France earlier this year and were immediately won over by its classy charm and glorious engine. Now we're back in the UK, can it still compete with the very best drop-top GTs?
In short, yes. The Volante oozes upmarket appeal. The canvas top folds away in just 14 seconds and is stowed completely out of sight. It's a gorgeous car from every angle, in fact – roof up or roof down.
But a car like this needs to be as good to drive as it is to look at. Luckily, the DB11 Volante strikes a beautiful balance between elegant GT and British bruiser. We'd previously praised the V8 coupe's superior dynamics, and many of those traits have reappeared on the convertible car. 
The engine is taken from Mercedes-AMG and is a beautiful fit in the DB11. There's a constant but subtle burble from the exhaust at idle, while throttle response is instant and grip is good. Let the revs build and it's clearly not lacking in theatre; roaring to its redline with a suitably raucous note. The feelsome steering and decent rigidity allow you to place the car accurately on the road, too. 
It feels genuinely fast, as well. The 0-62mph sprint takes just 4.1 seconds (one tenth slower than the V8 coupe), while top speed is a supercar-baiting 187mph. The different drive modes ramp things up for a more brutish character – though even the harshest Sport+ setting can't detract from what a fine all-rounder this new DB11 Volante is.
It's remarkably comfortable, in fact – and unlike many drop-top GTs, you won't get blown to bits with the roof lowered. Buffeting is kept to a minimum even on the motorway, and with the roof up the double-glazed side windows and eight-layer fabric hood means it's a fantastic long distance cruiser. 
But while the Aston will surely have the forthcoming Bentley Continental GT licked in the handling department, we've reservations as to whether it feels quite as expensive. Critics questioned the quality of craftsmanship on some early V12 versions, and – on our test car at least – it appears corners are still being cut. You expect better on a sports car costing almost £160k. 
Elsewhere, the interior layout is lifted almost unchanged from the coupe, which means the dash-mounted gearbox buttons remain. This saves space on the high transmission tunnel – and the system is easier to operate than the ergonomically flawed set-up in a Mercedes-AMG GT – but the switchgear doesn't feel as posh or plush as you might like. The same can't be said of the glorious metal paddle shifters, which are just a joy to operate. The gearbox swaps cogs quickly and crisply, and is far better resolved than in Astons of old.
Partnership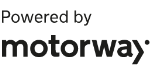 Need to sell your car?
Find your best offer from over 5,000+ dealers. It's that easy.
Few will buy a DB11 for its ability to carry passengers, but it's good to know the rear seats are there when you need them. While adults will find it a squeeze, there's enough room for children to sit relatively comfortably – and with Isofix mountings they'll be safe, too. The 224-litre boot means most customers will more than likely use the rear bench as a shelf for carrying soft bags, however.