Aston Martin DB11 AMR vs Bentley Continental GT
The more focused Aston Martin DB11 AMR locks horns with the Bentley Continental GT in a grand tourer battle of Britain
The big, British grand tourer is a thing of beauty. The history books are littered with fine examples of GT cars from iconic brands such as Aston Martin and Bentley.
They combine performance, luxury and style, but now we've got two new examples from these marques that claim to fill that void just as well as their forebears. Both newcomers feature 12-cylinder engines, have a 2+2 seating layout and combine stunning coupé styling with a massive amount of performance and touring potential. 
• Best sports cars to buy 2018
Both are also pricey, but then you expect that from cars bearing these badges. The question is, which is the better GT car? Read on to find out our verdict.
Head-to-head
| | | |
| --- | --- | --- |
| Model: | Aston Martin DB11 AMR | Bentley Continental GT |
| Price: | £174,995 | £159,100 |
| Engine:  | 5.2-litre twin-turbo V12 petrol | 6.0-litre twin-turbo W12 |
| Power/torque:  | 630bhp/700Nm | 626bhp/900Nm |
| Transmission:    | Eight-speed automatic, rear-wheel drive | Eight-speed dual-clutch automatic, four-wheel drive  |
| 0-60mph: | 4.0 seconds | 3.5 seconds |
| Top speed: | 208mph | 207mph |
| Test economy:  | 25.4mpg/5.6mpl | 21.4mpg/4.7mpl |
| CO2/tax:  | 265g/km/£450 | 278g/km/£450 |
| Options:  | None | Extended paint range (4,500), Mulliner Driving Specification (£8,095), Touring Specification (£6,195), front seat comfort specification (£2,650), Naim for Bentley audio system (£6,500), Bentley rotating display (£4,700), City specification (£3,960) |
Aston Martin DB11 AMR
For: Wonderfully characterful engine, involving chassis and steering, surprising level of comfort.Against: Quality not in the same class as the Bentley, pricier, auto box is occasionally slow.
We'll start with the detail tweaks to the DB11 AMR. There are stiffer bushes for the rear suspension sub-frame (learning lessons from the DB11 V8), the suspension dampers are 10 per cent firmer than on the previous V12 DB11 and there's a thicker front anti-roll bar. The springs remain.
The engine is the same 5.2-litre twin-turbo V12 from the pre-AMR DB11, only here it gets a boost to 630bhp. And while torque is unchanged, at 700Nm, this was enough for the car to cover 0-60mph on test in 4.0 seconds. Okay, this was 0.5 seconds down on the Bentley, but the Aston doesn't have a full launch control system like the GT's and it's only rear-wheel drive, so this is still a strong result.
What grabs your attention more is the engine's reach. That torque is on tap from just 1,500rpm, so it surges hard low down, but builds power and noise to a crescendo from the newer, more vocal exhaust when revving hard. You only feel like it's turbocharged towards the top of the rev range, where the engine's breathing is a bit tighter, but the V12 wail it releases is multi-layered, rich and addictive, and certainly more characterful than the flat-sounding Bentley.
That's what the DB11 AMR is about: how it makes you feel. The performance here is about more than just the numbers; it's about emotion, and the V12 Aston drowns you in it.
An element of that comes from the chassis, too. The steering is very sweet; it's the perfect weight, and the level of lock and the response to your inputs is judged just right. 
Where the Bentley feels heavy and lazy, the Aston feels fluid, relatively communicative and adjustable. That last facet stems from its rear-drive layout as well. While traction isn't as good as the Continental's, it's still relatively strong, but the way the AMR lets you indulge in its delightful chassis balance is brilliant; even at sane speeds on normal roads.
It's not just sportier and more entertaining than the Bentley, it's almost as comfortable, too. In the suspension's GT mode there's a genuine flow to how the AMR absorbs bumps. It's not as soft as the Continental, but the damping over bad surfaces feels just as plush. Both cars ride on big alloys, yet you feel this more in the Bentley.
Partnership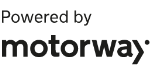 Need to sell your car?
Find your best offer from over 5,000+ dealers. It's that easy.
The Aston's 20-inch wheels are standard, as is sat-nav, climate control, keyless operation and other kit you'd expect at this price, but it's not as nicely integrated or constructed as the Bentley.
Testers' notes
Infotainment: Screen is sourced from Mercedes and is an older system than the Conti's. It works well enough, but doesn't have as many features as the Bentley's unit.
Steering: Aston boasts a sweet steering set-up that is perfectly weighted and offers plenty of information.
Interior: There's lots of leather in AMR's interior, but it can't match the finish inside the Bentley.
Bentley Continental GT
For: Beautiful interior, strong refinement, superb performance in a straight line.Against: Engine lacks character, Conti is heavy and not very involving to drive.
Peel back this third-generation Continental GT's tauter, sleeker body and underneath the MSB platform it sits on is actually shared with a Porsche Panamera. However, it's been significantly reworked by Bentley.
The car is better to drive than ever, but it still can't match the Aston in this respect, partly because of the engine. The latest 6.0-litre twin-turbo W12 unit makes 626bhp, but more torque than the Aston, at 900Nm. With proper launch control, a PDK dual-clutch box and four-wheel drive, the Conti sprinted from 0-60mph faster here, taking just 3.5 seconds. Once rolling, though, the DB11 closes the gap.
While the DB11 took 3.1 and 5.6 seconds to accelerate between 50 and 70mph in fifth and seventh gears respectively, the Bentley posted times of 3.1 and 5.7 seconds. Once the Aston's lack of traction off the line is no longer an issue, there's a broadly equal level of performance. The DB11 isn't exactly a featherweight, at 1,870kg, but the 2,252kg Bentley is significantly more portly, and that has an effect on handling.
The new MSB platform does a good job of helping the Continental GT to ride well. Yet the car feels heavy, and doesn't change direction as positively as the Aston, even if you can sense the clever air suspension and 48V active anti-roll tech working to keep it flat through bends. Nor does the Bentley steer as nicely, with a lighter, less transparent feeling relayed to the driver. Grip is good, but ultimately not as plentiful as the AMR's, even if it has much better traction from standstill.
Our test car rode on 21-inch wheels, and you could tell. In the Comfort and Bentley driving modes (the latter specially selected by engineers as the optimum), the car floats serenely over rolling surfaces at higher speeds, yet hit a pothole or bump and those big wheels and the heavy body mean the reaction isn't quite as relaxed as it is in the Aston.
There are positives and negatives to both cars' set-ups, but this harsher edge to the damping is otherwise at odds with the Continental's placid atmosphere, created by an outstanding cabin. The quality and construction are on another level compared with the Aston, as is the tech you get.
Standard kit includes matrix LED headlights, a 12.3-inch screen and a digital dash, a Bang & Olufsen stereo (it's optional on the Aston; our Bentley had a £6,500 Naim Audio upgraded system), parking sensors, a reversing camera, cruise control and everything else the DB11 has.
Testers' notes
Infotainment: GT's 12.3-inch touchscreen is a re-skinned Porsche unit that works well. Satellite-navigation and Apple CarPlay are also included.
Steering: Bentley's steering is lighter than the DB11's, and offers less feedback than its rival.
Interior: Conti's cabin has a much higher-quality feel than the cockpit of the AMR.
Verdict
First place: Aston Martin DB11 AMR
The AMR upgrades make the DB11 what it should have been originally. It's sharper, more engaging and looks tauter, yet it hasn't lost any of the qualities that make it a great GT. It's refined and almost as comfortable as the Bentley, but its character is richer and more rewarding. 
Second place: Bentley Continental GT
Quality, solidity and refinement are the GT's strong points. It's better to drive than ever, but still doesn't rival the Aston for enjoyment, while they're closer on comfort than you'd think. If you like tech, you'll love the Continental's cabin and infotainment. It's still an exquisite GT car.