New Mercedes-AMG A 45 S 2020 review
Does the red-hot Mercedes-AMG A 45 S hatchback make the grade on British tarmac?
Find your Mercedes A-Class
Offers from our trusted partners on this car and its predecessors...
Or are you looking to sell your car?
Advertisement
We were mightily impressed by Mercedes-AMG's second crack at an ultra-hot A-Class when we tried the A 45 S in Spain last summer. And now, at last, we've had a chance to see whether these good impressions still apply on British roads.
It's worth a quick recap on the stats, since figures like this tend to focus the mind. The A 45 S gets an all-new 2.0-litre four-cylinder turbocharged engine, because it had to; AMG discovered early on that there was no way it could get any more out of the motor in the last A 45. Starting from scratch allowed the engineers in Affalterbach to boost both power and torque, to the point where this new model has 415bhp and 500Nm.
• New Mercedes-AMG A 35 review
A four-wheel-drive system helps it sprint from 0-62mph in 3.9 seconds, so this family hatchback is quicker off the line than the AMG GT sports car. Ultimately the two-seater has longer legs, but the A 45 S's top speed is still a jaw-dropping 168mph.
Does the newcomer feel as fast as its numbers suggest? Yes. Even on greasy, slightly frosty British roads, the 4MATIC+ system's ability to transfer up to 50 per cent of the power to the rear axle means that the A 45 S scrabbles for only the most fleeting moment before catapulting you forwards.
The engine – the world's most powerful four-cylinder production motor – is once again the star of the show. It has great wallops of torque low down – you're never in any doubt that it's turbocharged – and yet it also loves to be revved. You'll find yourself flicking the eight-speed dual-clutch automatic gearbox into manual mode and pushing the motor way beyond where it actually needs to be, because the acceleration refuses to fall away.
And because it also sounds so good; seriously, AMG should be consulting on how racing and rallying engines can make more attractive noises, because the A 45 S's unit has a far more appealing note than most competition motors.
Of course, the United Kingdom – and its roads specifically – present a unique challenge to extreme performance cars developed for the autobahns of Germany and the super-smooth asphalt of race tracks. We have bumps, potholes, ripples and cat's eyes that can tear an ultra-stiff set-up to shreds in a matter of minutes, at everything from 20mph upwards.
In the past, this was where the old A 45 fell flat. But the good news is that while the A 45 S is not entirely perfect, it represents a quantum leap over that car. The new transmission system can throw power not only from front to rear but also across the rear axle, left to right. This makes the new offering so much more capable on precisely the sort of twisty British road where it's likely to be deployed.
The steering isn't brimming with feel, and we'd like a bit more heft in the system (along the lines of a Focus ST's set-up, or even the Honda Civic Type R's) but it's accurate enough to allow you to point this responsive chassis in the right direction. The suspension represents a big gain over the A 45's; if anything, it's more sure- footed at speed and yet, around town, this is a hot hatchback you could live with every day – firm, certainly, but more compliant than a Megane R.S. Trophy, for example.
So is there a catch at all? The price has to go down as a potential snag. The list price of the regular A 45 S now is £50,570 – and the car you see here, the Plus variant, adds a roof spoiler, front bumper aero 'blades' and extra cabin kit but costs from £56,670. That is well over £20k north of what Honda will charge you for a Civic Type R GT.
Partnership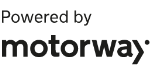 Need to sell your car?
Find your best offer from over 5,000+ dealers. It's that easy.
And yet the A 45 S still comes so darn close to managing a five-star verdict, because it feels so much more premium than any other notable hot hatch rival. The cabin is beautifully appointed, and the step up in materials and finishes over the Civic's is so great that the Mercedes might as well be made from captured UFO technology.
At which point you realise that for many people, the A 45 S won't be a £50k or even a £60k hot hatch. It's simply one of the most complete premium performance cars on the market today, and one that can probably be attained on a PCP deal for £500 per month or less. And if it's big enough for your needs, then we can think of, well, at least 415 reasons why it'll be worth every penny.