New Honda Civic Type R 2023 review
We drive the stunning new Civic Type R in the UK and back-to-back with its predecessor. Is it worth its sizable price hike?
Find your Honda Civic
Offers from our trusted partners on this car and its predecessors...
Or are you looking to sell your car?
Advertisement
Verdict
Despite the obvious issue of price, the new Honda Civic Type R is a superb performance car. It just isn't quite as affordable as it once was. Framed against its rivals at this level, it's one of the most involving and rewarding hot hatchbacks out there. Factor in that the days are numbered for pure-petrol performance machinery such as the Civic and you can see why hundreds (not thousands) of UK buyers per year will put down the requisite cash. However, if you can't or don't want to do that, rest assured a used model still offers the biggest part of the bang for a lot less bucks.
Let's start with the elephant in the room – the new Honda Civic Type R costs £46,995. While it gets more kit than the base-spec version of its predecessor, that's still more than a £12,000 hike compared with the price of the old entry-level model when it went off sale. Opt for the £3,265 Carbon Pack, the £1,110 Illumination Pack and a paint job (there's only one standard colour available) at £650 and the new Civic Type R is a £52,020 car.
But while this puts it very much at the premium end of the hot hatchback market, rivalling four-wheel drive, 400bhp monsters such as the Mercedes-AMG A 45 S and the Audi RS 3, the Type R could still be worth every last penny of that significant price tag, despite only offering a small improvement in performance when compared with its predecessor at first glance. 
It's the previous-generation FK8 Civic Type R that's arguably the best comparison, because the new FL5 model is based on the same hardware. Honda has set about optimising and improving pretty much every area. The 2.0-litre four-cylinder engine features a revised turbocharger for improved response – so it spins faster and gets to its maximum rpm sooner. There's also a new, less restrictive exhaust system (retaining the trademark triple-exit arrangement), a more sophisticated engine control module and tweaks to the cooling. As a result, the Type R now produces 324bhp and 420Nm of torque, marginal gains of 8bhp and 20Nm respectively, but enough for a 0-62mph time of 5.4 seconds.
This is not as fast as some performance cars at this price point as the Honda's six-speed manual transmission means shifts aren't as quick as its dual-clutch automatic-equipped rivals – but then the Type R is focused resolutely on driver involvement, just as it always has been. To that end, Honda has turned its attention to the shift quality of the six-speed manual unit, reducing free play and making the switch between gates even slicker. Or so it says.
Tweaks to the steering set-up are aimed at boosting precision and responsiveness, while Type R's structure is more rigid than ever. Its body is also lighter thanks to an aluminium bonnet that saves even more weight and a tailgate made from plastic resin, and it's much sleeker too. In fact, this is arguably one of the largest improvements. 
Partnership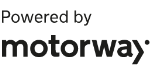 Need to sell your car?
Find your best offer from over 5,000+ dealers. It's that easy.
Looks are subjective, but there was plenty laid at the previous Type R's door when it came to its cartoonish, overblown styling; the new Civic's smoother, less aggressive shape just looks, well, more premium. The deep front spoiler, swollen wheel arches and slightly more subtle boot lid wing add just the right level of visual aggression, rather than its predecessor's Hot Wheels styling – or overtly in-your-face approach to design, to put it more politely.
The premium push continues inside, with a slicker cabin design. It still boasts the same lovely Type R cues – think cool metal gear knob, red Alcantara bucket seats that offer a perfect driving position, and a lovely steering wheel – but, as with the regular 11th-generation Civic, the interior is more upmarket and betters a VW Golf's.
Horizontal air vents, a smart infotainment screen, solid materials (although they still leave a little to be desired given the price) and a more sophisticated digital dash help towards the overall impression that the Type R is no longer a car you have to make excuses for when it comes to design, inside or out. Side by side with the last Type R, this much is obvious.
But the question remains, are you better off buying the new model, or given the savings on offer, does a lightly used second-hand Civic Type R represent better value? After all, nearly new examples with around 6,000 miles on the clock are going for £36,000 on the second-hand market, and 10 grand (or thereabouts) goes a long way when the cost of motoring is so high.
Well, on the move the improvements to the latest car are obvious. The engine is still explosive. Driving old and new back to back, the latest model's motor is just a hint more responsive, and it feels more eager to deliver its slightly massaged output. It still does show a little lag, and the engine doesn't have the ultimate firepower of one of the all-wheel drive German mega hatches, but then this is missing the point of the Type R somewhat.
It's about balance and proportionate ability in every area. The steering tweaks are immediately apparent the first time you negotiate a corner, with more precision and adjustability on offer from the chassis thanks to the extra rigidity in the car's structure. In fact, in the wet on track the new car felt very much alive and alert, whereas its older sibling offered a more docile personality. It's still a relative term, but not something we thought was possible until we drove this new-generation machine.
The latest car also feels better controlled and more tautly tied down in +R mode, yet in Comfort the new Type R rides with even more fluidity than its predecessor. It absorbs bumps the sight of which might cause you to wince if you'd caught a glimpse of the low-profile tyres, smart new alloys and not much in the way of daylight in the wheel arches before getting in. The quality of the damping means the Civic steps easily over the kind of patchy, potholed roads you find in the UK at this time of year. 
It's not a Rolls Royce, but it's far from a bone shaker in its most relaxed setting either – and thankfully, with a new Individual mode you can keep this suspension set-up while opting for the most responsive engine map.
One thing that can't be changed and is just plain old brilliant is the quality of the manual gearbox's shift. The old car wasn't exactly lacking in this department, but amazingly, Honda's engineers have managed to remove what tiny bit of slack was there, making movements between ratios feel more positive and engaging. The limited-slip diff working away on the front axle reinforces these qualities, too. 
So, is the new Civic Type R really worth it? It's certainly more sophisticated and more senior in its performance – in fact, it can take the fight to its all-wheel drive rivals such is its responsiveness - and the upgrade in cabin quality and tech is palpable. 
The saving available with a used Type R is a very tempting prospect, but ultimately, while the gains in each area are marginal – optimisations and honing of an already-brilliant machine rather than a complete step change – the new Civic is a noticeable improvement. Given that this will most likely be the last pure-petrol Type R, plus the rising cost of all cars, it's still worth it.
Why is the new Honda Civic Type R so expensive?
There are many factors that are behind the Civic Type R's price rise, according to Honda Motor Europe product manager, Andrew Winfield – one being that the previous car was "too cheap" when it launched in 2017, shown by the incredible demand. Honda shifted around 1,000 units in the UK in the first two years of that car's life but expects sales of the FL5 to be "in the hundreds not thousands" by comparison.
He added that the brand can no longer accept a loss-leader in its line-up: "We need to make a profit on every car we sell." 
Winfield said that "rising component prices, inflation, factory costs [the new Type R is built in Japan] and the GBP:Yen exchange rate – this is huge – have all had a factor in the price." 
| | |
| --- | --- |
| Model: | Honda Civic Type R (FL5) |
| Price: | £46,995 |
| Power/torque: | 2.0-litre 4cyl turbo petrol |
| Transmission: | Six-speed manual, front-wheel drive |
| 0-62mph: | 5.4 seconds |
| Top speed: | 170mph |
| Economy: | 34.4mpg |
| CO2: | 186g/km |
| On sale: | Now |
| | |
| --- | --- |
| Model: | Honda Civic Type R (FK8) |
| Price: | from £25,000 |
| Power/torque: | 2.0-litre 4cyl turbo petrol |
| Transmission: | Six-speed manual, front-wheel drive |
| 0-62mph: | 5.7 seconds |
| Top speed: | 169mph |
| Economy: | 36.7mpg |
| CO2: | 176g/km |
| On sale: | N/A |
Now read our road test of one of the Type R's biggest rivals, the Toyota GR Yaris...