Honda Civic Sport: long-term test review
Final report: our Civic has impressed, but we wonder about its position in the market
Find your Honda Civic
Offers from our trusted partners on this car and its predecessors...
Or are you looking to sell your car?
Advertisement
Verdict
It's not perfect, but overall the Honda Civic has impressed us hugely over the last six months. This is a car we can wholeheartedly recommend as a good buy – once the order books re-open. 
Mileage: 5,832
Economy: 45.1mpg
Much like my furry friend Shadow, the Honda Civic e:HEV has been a faithful companion over the past six months. When we first took delivery, I was living in London and so the Japanese family hatch barely exceeded 20mph as it sat in endless traffic jams.
Various trips outside the city for work and leisure, however, gave it the opportunity to get up to motorway speeds. Then, when I relocated to rural Somerset, the Civic had to get its white paint muddy as it coped with narrow country lanes and wet weather.
I'm therefore of the opinion that I've thoroughly tested the Civic on just about every type of road imaginable – short of setting up an expedition to the Sahara Desert or Arctic Circle – and I'm pleased to say it's met every challenge admirably.
Word of this must have got around, because families in Britain have clearly decided a brand-new Civic is just as essential an accessory as a trusty hound. Although I've still not seen many 11th-generation Civics on the road, according to Honda, high demand and supply-chain issues mean that sales have been suspended temporarily so that the firm can fulfil existing orders.
A quick look on Honda's UK website correlates with this; the base-spec Civic Elegance has disappeared, leaving just the mid-spec Sport – which is the grade of my long-termer – and the top-spec Advance.
Uninstall moduleThe prices seem to have had a hike, too. When we took delivery of our Civic Sport back in October 2022, the starting price for Sport grade was £30,595, with a £625 metallic paint option bumping ours to £31,220.
Now, however, Honda lists the Civic Sport from £33,815 – a considerable leap, and one that might prove to be an issue for the Japanese family hatchback.
Despite being a brilliant car in many ways, the Honda exists within a highly competitive section of the market. Volkswagen offers its Mk8 Golf from £26,565, for example, while you can get a brand-new Skoda Octavia – a long-running Auto Express favourite – from £24,540. Cheaper still is the Kia Ceed, which at the time of writing starts at just £22,565, but even that is undercut by the related Hyundai i30, priced from £21,950.
You could argue these comparisons are unfair, because the Civic is a particularly excellent family hatch. It's bigger and more spacious than many of its rivals, plus it looks and feels relatively premium.
That said, it's not going to be challenging equivalent models from Audi, BMW and Mercedes – it's a Honda Civic at the end of the day, and it looked a bit costly before the hike in prices, let alone afterwards.
Perhaps it's just me struggling to get my head around this, though. Although the Civic isn't as affordable as it perhaps could be and the cost of living crisis is continuing to bear down on many people around the country, there's still healthy demand for new cars, as evidenced by Honda's need to temporarily halt Civic orders.
Partnership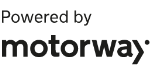 Need to sell your car?
Find your best offer from over 5,000+ dealers. It's that easy.
Taking that into consideration, I come to the same conclusion that I have previously with this car – that it really is hard to fault. In fact, given that buyers don't seem put off by the price and its electric motor-driven hybrid set-up has been such a success, maybe Honda should develop a fully-electric version of the Civic Mk11.
With rapid charging, a 250-mile-plus range and decent performance, it could even be marketed as a more premium version of this long-running nameplate. If the sporty version of the Civic is a Type R, why not electrify the line-up with a Type E?
Then again, the old adage says if it ain't broke, don't fix it. Pricing and availability aside, the Civic e:HEV is an ideal family hatchback and is incredibly easy to live with. Its departure from our long-term fleet is a sad event, but I'm sure I'll see plenty more of them on the road.
Honda Civic Sport: second report
Comparing our Civic with its hot brother reminds us what we like about both
Mileage: 2,400
Economy: 45.1mpg
Previous generations of Honda Civic – particularly the last Mk10 model – are a common sight on British roads, but this Mk11 model still seems to be a bit of a rarity. In the three months since our Civic arrived, I've only seen one other in the wild.
I'm sure this is simply due to the Mk11 being a new model launched in the midst of supply-chain issues, and that in due course you'll be able to spot them all over the place.
At the moment, however, our Civic is drawing more attention than I would ever expect from a run-of-the-mill family hatch. One lady approached me in a supermarket car park to ask how I was getting along with my "fully electric car" after hearing the artificial spaceship-like noise it makes at low speed to alert pedestrians. Despite the Civic having a 2.0-litre four-cylinder petrol engine under the bonnet, this acts primarily as a generator, with the wheels instead being driven by two electric motors.
Then, having just driven in convoy on the way to an event, the person who had been in front of me asked "what model of BMW" I was in – because he thought it was a premium-looking car, and not because I was tailgating him, I hasten to add. Indeed, the Civic Mk11 does feel upmarket compared with its predecessors, but it jolly well should do, given the £31,220 price tag of our test car.
Another chap visiting our house correctly identified it as a Honda, but assumed it was an Accord due to its size. In fairness, there is a new 2023 Honda Accord that looks quite like the Civic, but it's not sold in the UK.
It was inevitable the Civic e:HEV would eventually get upstaged, however, and that day finally came when Honda introduced its steroid-injected brother, the Civic Type R. Suffice to say we loved it, awarding it five stars, despite its hefty starting price of £46,995 (rising to well above £50,000 once you've specced it up with the most desirable options).
Given that the UK press launch of the Type R was happening close to my home, I took the opportunity to go along and line up the e:HEV next to its sporty counterpart and compare notes. The most obvious difference is the huge spoiler fixed to the rear of the Type R, but there are more subtle details, too. Whereas our Civic e:HEV is painted in a pure, brilliant white, the Type R's finish is a duller, more peppered shade of cream. Plus it has some additional touches of red and black instead of silver on its badges, not to mention the burbling triple exhaust.
The interiors of the two cars vary even more. In contrast to the standard car, which  has an all-black interior, the Type R is a sea of red, with its brightly coloured seats and floor mats immediately catching the eye.
There is some consolation, however. The Type R is only good for 34.4mpg on the combined WLTP cycle, and although we haven't managed to extract as much as the e:HEV's official 56.5mpg, it's currently averaging a respectable 45mpg.
But while I might wish I were in a Type R when on a good driving road, the e:HEV is still impressing me. No issues have arisen  other than the infotainment system periodically disconnecting itself from my phone, which I mentioned in my previous report.
The white-and-black finish has continued to be impossible to keep clean, particularly at the back of the car, which seems to attract dirt at an alarming rate. I've actually started wondering if this is a design flaw of the Civic, with road grime easily sticking to the back of the car.
In a more practical colour, though, I can't help but wonder why you would buy any other family hatch over the Civic.
Honda Civic Sport: first report
We're off to a winning start with the latest hybrid Honda Civic hatchback
Mileage: 1,410
Economy: 46.1mpg
The Honda Civic has changed a lot in 50 years. My mum's first car was a second-hand Mk1 back in the eighties, yet when I visited her in this Mk11 model, she admitted she wouldn't have recognised it as a Civic. The styling has very clearly changed from generation to generation, but what shocked me is just how big it feels.
There are some real advantages to this, of course. There's easily space to seat four adults in comfort, and the boot is more than adequate for my needs – although I wouldn't be able to put my German Shepherd in there due to the low, sloping roofline.
Whereas a Mk1 Civic could easily slip down narrow city streets, the Mk11 model feels a bit more constrained when there are parked cars on either side of the road. It's not the easiest to parallel park, either – the back window is fairly useless, leaving you to rely entirely on the reversing camera.
These are minor complaints, however, because overall early impressions are very positive. The hybrid powertrain means it runs on smooth EV power most of the time in the city, and it favours electric drive a decent amount of time on other roads, too.
When the engine does kick in it's unintrusive, unless you really floor the throttle. And if you do decide to do that, you can at least put it into Sport mode and enjoy the rather comical fake exhaust note that's pumped through the speakers.
The Civic is also a good motorway cruiser. Its adaptive cruise control and lane-assist features work well, and it's comfortable, despite the ride being a little stiff.
At least that means it manages to tackle a winding B-road well. The Civic feels quite sprightly, with acceleration that's punchy enough for safe overtaking and to make the most of the sharp chassis. Again, switching to Sport mode tightens things up.
Ultimately, however, this is a car that buyers will value for its practicality and dependability over everything else. The build quality certainly appears to be there. The Civic's exterior is clean and modern, in contrast to the fussy design of its predecessor.
The story continues inside. A long metallic grille runs along the full width of the dashboard, and this neatly houses the air-conditioning vents. The driving position is great and the seats are accommodating, plus the physical switches for the climate controls feel fantastic. If I wanted to be pedantic, I might say it's a bit stingy of Honda to only make one of the dials in front of the driver digital and the other analogue – you have to buy the top-spec Advance model for a fully digital panel – but really this is just nit-picking.
The infotainment screen could perhaps be a little better integrated and angled more towards the driver, but at least it doesn't look like an iPad stuck to the dashboard and there are plenty of physical shortcut buttons. It's a well designed interface – simple and easy to use – with wireless Apple CarPlay fitted.
The only issue I've experienced in this regard is the connection between my iPhone and the car. It drops out every few minutes for 10 seconds or so at a time. I thought that switching from a Bluetooth to USB connection might solve this, but it makes no difference.
This is a very minor complaint, though – the Civic really is a very accomplished family hatch. This was illustrated in Issue 1,755, when it earned a first-place ranking in a group test against the Vauxhall Astra and Toyota Corolla, despite the former having a fairly significant cost advantage.
It did strike me that the mid-spec Sport model – which is the one you want – breaches the £30,000 mark, but that's to be expected when hybrid tech is involved and the likelihood is that finance options will make this less of an issue for buyers.
Overall, the latest Honda Civic has really impressed me in the first few weeks. Let's see if it can continue to do so as we head into the New Year.
| | |
| --- | --- |
| Model: | Honda Civic e:HEV Sport |
| On fleet since:  | October 2022 |
| Price new:  | £31,220 |
| Engine:  | 2.0-litre 4cyl hybrid, 181bhp |
| CO2/tax:  | 133g/km/£155 |
| Options:  | Platinum White Pearl paint (£625) |
| Insurance:  | Group 28/Quote: £726 |
| Mileage: | 5,832 |
| Economy:  | 45.1mpg |
| Any problems?  | Smartphone connection to infotainment system drops out |
*Insurance quote from AA (0800 107 0680) for a 42-year-old in Banbury, Oxon, with three points.