The best long-term car tests 2022
These are our favourite long-term cars from the past year
We test plenty of cars every year at Auto Express, but one of our favourite ways to really get to know a particular model is to gain first-hand experience of living with it on a daily basis - as well as putting a good few thousand miles on the clock.
We've enjoyed a varied long-term fleet over the past year, ranging from superminis to pick-up trucks. Most of our cars were well behaved, but some mishaps did arise. So which members of our 2022 long-term lineup impressed us the most? Read on to find out…
Alfa Romeo Giulia Quadrifoglio
Sean Carson, associate editor 
Mileage: 6,433 
MPG: 25.3mpg
Sean loves sports saloons, so living with one in the spring and summer was a real treat, despite time with the Giulia Quadrifoglio highlighting that cars of this ilk are not long for this world, with the onset of full electrification. But what a way to go out, even if this amazing machine might become a prized fossil hunted by the automotive equivalent of a palaeontologist (car-laeontologist?) in the future.
Every time he turned out of his road, he was reminded of just how good the Alfa's steering was, how compliant its suspension was for such a high-performance machine, and how much he loves petrol power. Sean's no dinosaur himself – he likes EVs, too – but the emotional appeal of a twin-turbo V6 growling away under the bonnet is hard to ignore. 
Although, as petrol prices steadily rose, an average of around 25mpg (and that was taking it easy) became a bit frightening. It seemed counter-intuitive, but putting his foot down always helped chase those blues away – and talking of blues, he simply loved the Alfa Romeo's Misano Blue colour. It's a great-looking car, and he still misses it.
Mazda CX-60
Andy Pringle, chief sub-editor 
Mileage: 1,843    
MPG: 41.1mpg
Our plug-in hybrid CX-60 only arrived in October, but Andy immediately pressed it into service to take him and his family on a half-term break to north Wales. It was his first long drive in the car, and the combination of heavy traffic and even heavier rain provided a proper test. 
So it's to the Mazda's credit that the four-and-a-half-hour journey from Pringle Towers in south-west London was far more relaxing than it might otherwise have been. Andy's daughter was engrossed in her audiobook playing though the excellent Bose sound system, while the driver himself was delighted that the various assistance systems helped to take some of the stress out of the 230-mile drive. 
The CX-60 felt sure-footed on the Welsh lanes over the next few days of sight-seeing. And to cap it all, although topping up the car's battery at the remote farm where the family was staying proved impossible, the Mazda still averaged just over 40mpg throughout the holiday – pretty impressive for a 2.5-litre petrol-engined SUV.
Volkswagen ID.3
Richard Ingram, Carbuyer and DrivingElectric editor 
Mileage: 9,693
Efficiency: 3.1mi/kWh
We run a wide variety of cars here at Auto Express, from petrol to electric models, and sports machines to SUVs. But some, contrary to how they may appear, are more similar than you might think. That was certainly the case with the Volkswagen ID.3, Skoda Enyaq iV and Audi Q4 e-tron that we had on our fleet earlier this year. While each car has its own visual identity, under the skin all three share a platform, battery and electric motors.
Partnership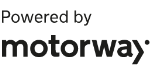 Need to sell your car?
Find your best offer from over 5,000+ dealers. It's that easy.
With so many similarities apparent, Richard joined editor-in-chief Steve Fowler (the Audi's custodian at that point) and group web editor Steve Walker (who was running the Skoda) to drive and dissect their EVs and compare them with his VW. Richard was interested to see Steve F pick up on the ID.3's fiddly climate controls, as well as to hear everyone agree on how Skoda had once again won the space race. 
The Audi was definitely the most premium-feeling model of the trio – as it should be, with a list price of more than £50,000.
You read car-comparison tests in the pages of Auto Express every week, but pulling together three long-term vehicles that we have learned to live with for 5,000 miles or more was a unique experience – albeit one Richard would love to repeat in 2023.
Ford Ranger
Kim Adams, products editor
Mileage: 13,702 
MPG: 27.6mpg
You can't notch up 13,000-plus miles in a car and not form something of an attachment. And when many of those miles have been for holidays and race-circuit breaks, it's no wonder Kim picked the Ranger Wildtrak as his 2022 long-termer highlight. 
Within those 13k miles, two trips stood out. The first was a return to the Isle of Man to tackle the Manx Classic hillclimbs. Mileage on the island was restricted, but the long haul from Cambridge to the Liverpool ferry packed with tyres, tools and two people's luggage for a week is an example of just what the Ford does so well.
A class win in the hillclimbs capped a great event. The second highlight was to Germany and a track day at the Hockenheim GP circuit. While Kim has done track days abroad before, this was his first in deepest Germany, as well as since the Covid pandemic and Brexit. It was a long 400 miles south after clearing Calais without a problem, but the Ranger made the towing jaunt easy, damping out all the trailer's efforts to upset the ride. Memorable trips in a pick-up that won't be forgotten in a hurry.
Ford Focus Estate
Steve Walker, group web editor
Mileage: 3,879 
MPG: 40.2mpg
They say a change is as good as a rest, but the car market seems to have been in a state of perpetual upheaval in 2022. Against soaring prices, a fractured supply chain and the scramble towards electrification, the arrival of a petrol-powered Focus Estate on Steve's drive came as a breath of fresh air, with a musty tinge of familiarity. 
It's easy to let the next big thing turn your head, but the Ford was a welcome reminder that there's a lot to be said for cars, tech and market sectors that we've grown to know and love. Pure-petrol models still account for more than 40 per cent of the market; mild hybrids such as our Focus, another 15 per cent. Buyers continue to see their value, and although the popularity of estates has suffered at the hands of SUVs, the concept isn't dead.
The 1.0-litre Ecoboost model has a really well judged balance of ride and handling, with a big boot and low running costs. It's a simple, honest car with a real depth of talent. It might be unfashionable to say so, but there are times when a rest beats a change. 
Alpine A110 GT
Steve Sutcliffe, contributor
Mileage: 11,118
MPG: 35.2mpg
The first time Steve drove the A110 GT, the model didn't technically exist. It was a prototype, and he'd been invited by what was then a very small team of Alpine engineers to drive it and tell them what he thought. He knew it was good in the first 10 yards, but back then it still had issues. 
The dual-clutch box wasn't right, the ride was soft, the rear end was wayward, even for a car such as this, and it needed polish – even though the fundamentals were spot-on. 
Scroll forwards to the car's launch to high acclaim. Steve felt quietly proud to have been involved in its creation, albeit from behind the scenes. Then, when our long-term A110 appeared earlier this year, he felt overwhelmed with joy. And having spent 5,000 miles with it since, it's fascinating how much more he's learned about the car – as well as how much more practical and plain usable he's found it to be.
He already knew how good it was to drive, but the ownership experience has been every bit as impressive, which Steve wasn't expecting. He'd put his own money in one of these cars if he had enough – and, in the end, that's probably all that counts.
Skoda Fabia
Dawn Grant, picture editor
Mileage: 8,695  
MPG: 55.4mpg
Our long-term Fabia supermini was put to the test by Dawn during its six months on the fleet. With regular 100-mile trips down to the south coast, and shorter but what often felt like longer trips across London to visit her family, transporting Isla her daughter's dog and even moving a double bed, the Skoda hardly put a foot wrong.
So to give the car another test, she enlisted her friend Otis and family to see if they thought the current hatchback could match their own previous-generation estate version. On the whole the newcomer was a hit, with partner Becca liking some of the styling options Dawn wasn't especially keen on. The upgraded infotainment screen was well received, too, as was the wireless phone charging.
While not as practical as that of their estate, the hatch's boot was still able to cope with the family's belongings, but son Elmore's car seat proved a step too far. It was a fun shoot, though, and Dawn enjoyed entertaining Elmore while Otis and Becca were checking out the test car.
Porsche Taycan 4S Cross Turismo
John McIlroy, deputy editor
Mileage: 10,615 
Efficiency: 3.4mi/kWh
Not many of our long-termers get taken onto the track – especially when they're a family estate that also happens to be electric. But that's precisely what happened when John took delivery of this Taycan CT.
All new customers get a free half-day Porsche Experience at the firm's impressive facility at the Silverstone circuit, so John elected to put his 4S through its paces under the guidance of instructor and GT racer Brian Saunders. John picked up plenty of useful tips, and showed improvement in his braking, throttle and road anticipation. 
But it was the launch-control starts that left him really impressed – or rather, the emergency stops that followed them. Porsche has an unwritten rule, you see, that its cars must be able to stop from 62mph in half the time it took to get there. That's a reasonable enough target in a 911 or Cayman, but forcing the 2.3-tonne Taycan to shudder to a halt in just two seconds, in slightly damp conditions, was one of the most brutal things John has ever done to a long-termer. He did it more than once, too, and says that the Porsche repeated the feat without complaint. An incredible feat of engineering, really.
Mazda CX-5
Pete Gibson, senior photographer
Mileage: 13,673
MPG: 44.2mpg
While the car's unusual colour – Zircon Sand – never grew on Pete, it was the Mazda CX-5's great all-round strength that led him to choosing the practical machine as his highlight of 2022.
A camping trip scheduled for frankly way too early in the year meant that the entire Gibson family – including Benson the dog – was packed, squeezed and even shoved into the Mazda. Despite the CX-5 virtually bursting at the seams, it was still fabulous to drive and got the whole crew to their destination in comfort. 
Sometimes the main reason for appreciating a car is something like the adventure from a TV advert: a holiday road trip with a perfect family. But in this case, it was how well the Mazda helped Pete cope with a few hours on UK roads last May, fully loaded and with a constant chorus of "are we there yet?" from the back seat.
Toyota RAV4 PHEV
Darren Wilson, creative director
Mileage: 2,706
MPG: 64.7mpg     
Unsurprisingly, Darren's highlight of the year was collecting his eldest son George from hospital, when the latter was recovering from a serious car accident. After weeks in a coma and breaking just about everything, it seemed incomprehensible that George would get home for Christmas 2021. Yet almost 12 months ago to the day, Darren was delighted to park up our Toyota PHEV and help George from his wheelchair. 
Darren slid back the RAV4's front seat to give George as much room as possible, then popped the electric tailgate and stowed the chair and crutches in the spacious boot. 
The RAV4 went on to be used to ferry George back and forth to outpatient appointments, until it was returned to Toyota in February 2022. Its space, comfort and accessibility made it the ideal vehicle. 
Darren was also able to utilise his home electric-charging box and avoid petrol costs as prices soared. The PHEV ran almost entirely on electric power from late October 2021 until its return. The 46-mile range was plenty for shorter trips around south London hospitals and clinics. Whenever he sees a silver Toyota RAV4 now, Darren is reminded of his son's remarkable recovery after an emotional journey.
Honda Civic
Tristan Shale-Hester, current affairs editor
Mileage: 1,410
MPG: 46.1mpg 
Tristan has had custody of the Civic for only a few weeks, but it's already shining. He's been frequently travelling between London and Somerset, so the family hatch has been put through its paces on motorways, urban streets and country lanes.
This has given it the chance to prove its all-round abilities. The Honda runs in EV mode most of the time – the 2.0-litre petrol engine only really kicks in on fast roads. As a result, economy is pretty good. The Civic is a comfortable motorway cruiser, and handles well on fast, twisty rural roads. If you're shopping for a family hatch in the New Year, it's worth a test drive.
Nissan Qashqai
Pete Baiden, web producer
Mileage: 14,346 
MPG: 35.1mpg 
Having spent a full year with the Qashqai, Pete and his kids were really able to put the SUV through its paces in an effort to find out why it's so successful in the UK. The Nissan is a big-seller, even overtaking the Vauxhall Corsa to top the charts towards the end of the 2022, and the new model builds on everything that has made its predecessor such a hit. 
Put simply, that means it's as practical as ever, and Pete certainly appreciated that during his time with it.
But does the latest model really move the game on? Pete was sceptical, so he enlisted the help of his neighbour Ian Jebson to find out. Ian is a Mk2 owner, and he was keen to have a look over the Mk3 to find out exactly what has changed.
Ian was initially a little disappointed with the new car's styling, and was surprised at how similar the two models look, inside and out. However, he was impressed with the interior and liked the new digital dials. Ultimately, though, he thought the new features weren't quite enough to justify him upgrading.
Toyota Corolla Commercial
Dean Gibson, senior test editor
Mileage: 1,437   
MPG: 60.5mpg 
It's one thing being able to collect a long-termer from a dealer for the first time, but Dean went one better with our Corolla Commercial and was able to see it being built at Toyota's plant in Burnaston, Derbyshire. The van version of the hybrid estate was conceived by the bods in Britain, too, so it's a double thumbs-up for UK innovation. 
The Commercial's Touring Sports estate base is given a makeover, courtesy of a steel-mesh bulkhead, opaque side windows and flat cargo floor. It was great to see how it's put together, as well as the efficiency with which modern car plants work. The Commercial's efficiency is equally impressive, returning 60mpg even with a long motorway run from the factory home to Essex.
Land Rover Defender
Steve Fowler, editor-in-chief
Mileage: 10,236 
MPG: 31.2mpg 
It took a while to arrive – as most cars have done this year due to the component crisis – but Steve's Defender was well worth the wait. He wasn't the only one keen to explore the new version; his friend Jason Holt rolled out his own Defender 130 to compare it. The conclusion: there's plenty of the clever, original thinking from the old car in the new one, but the latter is a world away in terms of quality, tech and – so far – reliability.
As does everyone else, Steve loves the Defender – not only for its go-anywhere ability, but also because it takes the Fowler family (including Sky the Goldendoodle) in its stride. It's also the perfect car for Steve's regular 400-mile-in-a-day round trip from Buckinghamshire to Liverpool.
Now read more about our favourite head-to-head tests of 2022...