Skoda Enyaq iV review
If you're looking for an all-electric family SUV that will fit effortlessly into daily life, then the Skoda Enyaq iV is an excellent choice
Find your Skoda Enyaq
Offers from our trusted partners on this car and its predecessors...
Or are you looking to sell your car?
Advertisement
The Enyaq iV is Skoda's first fully electric car, so it's important for it to be able to convince family buyers that the move to battery power will fit seamlessly into their busy lives. Does it deliver? Absolutely, yes. The Enyaq iV is most definitely still a Skoda at heart, with great usable space, robust build quality, signature 'Simply Clever' features and decent levels of kit that make it an appealing choice.
Impressive levels of on-board technology and excellent safety features just add to a very convincing family package, while any concerns about making the move to electric drive should be eased when you take into account the Enyaq iV's fast charging options and reliable range.
Our choice: Skoda Enyaq iV 80 Loft
About the Skoda Enyaq iV
With Skoda having built its reputation on producing affordable, family-friendly cars, it perhaps seems fitting that the Skoda Enyaq iV – the Czech firm's first all-electric offering – is a large, practical SUV.
Based on the Volkswagen Group's MEB platform, the Enyaq iV uses the same running gear as the Volkswagen ID.4 and Audi Q4 e-tron SUVs, as well as the Cupra Born, and Volkswagen's ID.3 hatchback and ID. Buzz minibus. But that's hardly a bag thing, plus the Enyaq is still built in Skoda's home factory in the Czech Republic. 
Buyers looking for an all-electric family car are becoming increasingly spoilt for choice and the Enyaq iV not only has to compete with rivals from its own stable, but also has to persuade customers away from the likes of the eye-catching Hyundai Ioniq 5 and Kia EV6, which combine practical space with excellent range and charging capabilities.
The Tesla Model Y is another exceptionally spacious electric family SUV that's more than capable of giving the Enyaq iV a run for its money, while the Ford Mustang Mach-E is one of the best handling family EVs we've tested to date, yet still very practical. Our 2022 Car of the Year, the Nissan Ariya, is another key contender in this arena, as are the Toyota bZ4X and Subaru Solterra twins.
Skoda has kept the Enyaq iV range pretty simple to understand, with two battery sizes available – the 58kWh and 77kWh – and all-wheel drive fit on top-spec models. The base model is called the Enyaq iV 60 and gets a smaller battery pack for a range of just under 250 miles. Upgrading to the mid-range Enyaq iV 80 boosts the official range up to nearly 340 miles. 
If you're looking for the reassurance of all-wheel drive, the dual-motor Enyaq iV 80X should fit the bill, although it costs over £2,000 more than the rear-drive iV 80 variant in the same spec, and it offers less range, too. Finally, sitting at the top of the Enyaq line-up is the high-performance vRS variant.
Compared to its rivals Tesla, Ford and Volkswagen, buyers get more choices when it comes to deciding on the look and feel of the Enyaq iV's interior. Skoda offers four individual 'Design Selections' to help personalise the cabin: Loft, Lounge, Suite and ECO Suite – each using different materials to create a distinctive style (the previous Lodge option is no longer available on the price list).
Partnership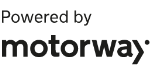 Need to sell your car?
Find your best offer from over 5,000+ dealers. It's that easy.
Loft is included as standard at no extra cost, while you'll find the others on the options list priced from around £1,200 (Lounge) to £1,650 (ECO Suite). The iV 80X is offered exclusively in SportLine Plus specification (also available for iV 80 models), which offers more aggressive exterior styling and upgraded cabin trim, while buyers that prioritise style over practicality may be tempted by the Enyaq Coupe model with its more aerodynamic, swooping profile.
The entry-level Enyaq iV 60 model starts at around £39,000, but things soon get a little more expensive with the Enyaq iV 80 variant starting at nearly £43,000 and the iV 80X at around £51,000. Meanwhile, the high-performance Enyaq iV vRS comes in at just over £53,000.
Engines, performance and drive
The Enyaq iV prioritises comfort over performance, although the top-spec 80X model is pretty rapid for a family SUV
It's important that a family SUV is easy to drive and, while a decent turn of speed is appealing, the ability to make smooth progress in town and on faster motorways shouldn't be underestimated. The last thing you want when ferrying the kids around is a bone-jarring ride or jerky acceleration making life that bit more awkward and uncomfortable.
Skoda clearly had this in mind when designing the Enyaq iV, as it's a relaxing car to drive and able to take on the worst of UK roads without too much complaint. Both the iV 60 and iV 80 models produce the same 310Nm of torque, which helps build speed briskly and makes overtaking manoeuvres pretty effortless. Flex your right foot and you'll notice a strong, but progressive surge of acceleration, rather than the typical instant shove of other all-electric cars. This helps keep everything feeling refined and manageable.
With a two-tonne kerb weight, the Enyaq is a heavy car, but doesn't suffer dynamically as much as you might think. Its batteries are stored low down in the floor which gives the advantage of a lower centre of gravity compared to a combustion-engined model. Body roll isn't an issue, either, even when pushing on through twistier roads, and during our test we found the Enyaq to handle better than its Karoq and Kodiaq SUV siblings.
Skoda's Dynamic Chassis Control system, which includes adaptive dampers, comes as part of the Drive Sport Package Plus, but we wouldn't advise spending the extra cash. The gains in comfort are negligible over the standard set-up and, while you might notice improvements during quicker, back-road driving, it's really at odds with what the Enyaq is designed to do best.
0-62mph acceleration and top speed 
While the Enyaq iV 80 model we lived with offers significantly more range than the entry-level Enyaq iV 60 version (339 miles vs 246 miles), things are a lot closer in terms of performance. The base model produces 177bhp from the single electric motor it uses to drive the rear wheels, compared to the 201bhp in the iV 80 which also has to lug around a much larger. As a result, the former manages 0-62mph in 8.8 seconds, while the latter is just a fraction quicker at 8.5 seconds
If you upgrade to the iV 80X you're rewarded with a dual-motor set-up, all-wheel drive and a total power output of 261bhp. Top speed is unchanged at 99mph, but the same sprint to 62mph now takes just 6.9 seconds.
The iV vRS is faster still, producing 295bhp and 460Nm of torque from its pair of electric motors, allowing for 0-62mph in 6.5 seconds and a top speed of 111mph. However, based on our time behind the wheel, you'd be hard-pressed to notice the extra power the vRS boasts because it's delivered in the same smooth fashion as the regular Enyaq iV.
Range, charging and running costs
With usable, real-world range, competitive insurance costs and strong residual values, the Enyaq iV should prove to be reasonably cheap to run
A practical range is an essential feature for most all-electric cars, but particularly a large, family SUV. Skoda has achieved this, with even the entry-level Enyaq iV 60 capable of a claimed 246 miles from a single charge thanks to a 58kWh battery.
The Enyaq iV 80 model features a larger 77kWh usable battery, boosting the range up to a WLTP-tested 339 miles, while the all-wheel drive Enyaq iV 80X (which uses the same battery) will cover 317 miles at best before the battery is drained. Surprisingly, the high-performance Enyaq iV vRS gets a slightly longer range of 321 miles, while the Enyaq Coupe iV maxes out at 345 miles due to its more aerodynamic roofline.
In truth, a variety of conditions can affect an EV's range, from colder weather conditions to which type of road you're driving on, as well as how much of the car's tech and electronic systems are in use on the journey. After covering over 5,600 miles in our Enyaq iV 80 long-term test car, we averaged 3.2 miles per kilowatt-hour which is respectable, but not extraordinary. 
We find the indicated range always seemed to be a pretty good approximation of how much further you could really go before a charge was needed, however we were only managing to get 240 miles from a full charge in moderate temperatures, and that dropped to 200 miles in the colder winter months. 
The Enyaq iV 60 has a maximum charging speed of 120kW, so a 10-80 per cent will take 35 minutes from a suitably fast rapid charger. If you want to fully replenish the 58kWh battery in the base car at home though, it'll take nine and a half hours if you use a standard 7.4kW home wallbox.
The Enyaq iV 80, iV 80X and iV vRS can all reach up to 135kW, but the iV 80 needs only 29 minutes to go from 10 to 80 per cent capacity, while the iV 80X and iV vRS need 36 minutes. Because of their larger 77kWh batteries, fully recharging any of them using the same 7.4kW home wallbox takes nearly 13 hours.
Insurance 
The entry-level iV 60 shouldn't prove too expensive to insure as it sits in group 23. In comparison, the Volkswagen ID.4 base model is in group 22, while the cheapest Kia Niro EV sits in group 28.
Moving up the Enyaq range sees the iV 80 in group 26, with the SportLine Plus variant in group 28. The dual-motor iV 80X SportLine Plus lands in group 32, while the high-performance iV vRS attracts a group 36 rating. 
You can get personalised car insurance quotes fast with our comparison tool powered by Quotezone...
Depreciation
Stylish design, solid engineering and Skoda's impressive reliability record all contribute to the Enyaq's solid residual values. Our data suggests that Skoda's all-electric family SUV should hold onto around 57-62 per cent of its original list price after three-years and 36,000-miles of ownership, while the Ford Mustang Mach-E is on 52 per cent and the Volkswagen ID.4 is on about 58 per cent over the same period.
To get an accurate valuation on a specific model check out our valuation tool...
Interior, design and technology
With striking looks and a cabin full of the latest tech, the Enyaq iV is a new breed of stylish Skoda
With the Enyaq iV using the increasingly ubiquitous VW Group MEB platform, Skoda faced a real challenge to make its electric family SUV stand out in an increasingly crowded marketplace. 
The manufacturer spent much time ensuring that the exterior design was as aerodynamic as possible, which accounts for the sharply angled A-pillar and pronounced lines down its flanks. Of course, the end result may look quite dramatic, but this is a classic case of form following function, as the sleeker shape means less drag and more useful range.
At its core, the Enyaq iV is a practical family SUV, but it's not without its own sense of style. Riding on huge (optional) 21-inch alloys, the Enyaq looks purposeful, with its angular-shaped headlights and a blanked-off grille hinting that there's an electric powertrain within.
The cabin looks relatively understated but feels solid, plus buyers can personalise the cabin by choosing from four individual 'Design Selections' called Loft, Lounge, Suite and ECO Suite. Each uses different materials and finishes to create a particular look and style. There is also a SportLine Plus specification that's essentially Skoda's equivalent to M Sport trim on BMWs. These models get a more aggressive styling, in addition to 'microsuede' and leather upholstery. There's also eight exterior paint colours and plenty of options packs like Clever, Plus, Advance and Maxx to delve into if you feel the need.
The level of standard kit is actually pretty decent. The entry-level Enyaq iV 60 comes with 19-inch alloy wheels, LED headlights, a Virtual Cockpit digital instrument display, climate control, cruise control and rear parking sensors. Upgrading to the Enyaq iV 80 not only brings more power and overall range, but adds a heated, multi-function steering wheel, front parking sensors, a rear view camera and a Drive mode select system. 
SportLine Plus models feature 20-inch Vega Anthracite metallic alloy wheels, LED matrix headlights, sportier-looking bumpers, Alcantara/leather upholstery and carbon effect interior trim. Meanwhile the top-of-the-range Enyaq iV vRS gets all-wheel drive as standard, more power and an illuminated grille that Skoda calls its Crystal Face, among a wealth of other kit.
Sat-nav, stereo and infotainment
At 13 inches, the infotainment screen in the Enyaq iV is the largest ever included in a Skoda model. It's typically efficient and loaded with features, while the crisp, clear display is easy to read. The clear, simple graphics also allow for a sensible layout; the home page is split into four tiles of varying sizes, so the map remains open while keeping the entertainment settings and shortcuts to the driving and smartphone menus present at the same time. The mapping itself is clear and doesn't confuse with unnecessary info.
The lower edge of the display houses more involved shortcuts to the main menu. The Enyaq has on-screen temperature controls instead of sliding climate controls like the Volkswagen ID.4. They're a better solution, and don't intrude on the information on the rest of the screen. Loading times are quick, while Apple CarPlay and Android Auto can be connected wirelessly. The small digital driver's display doesn't offer the level of customisation you get in other rivals and next to the epic central display it looks a big apologetic, but the basic information is presented nice and clearly.
Practicality, comfort and boot space
Family journeys should be a breeze in the Skoda Enyaq iV, as it offers all the space and practical features you need​
Space, comfort and ease-of-use are areas where Skoda passenger cars tend to shine, and the Enyaq iV is no different. Although sharing common architecture with cars such as the Volkswagen ID.4 and the Audi Q4 e-tron, the Enyaq prioritises interior space, with a longer rear overhang that delivers a bigger boot and a more upright rear screen to eke out a few extra litres of storage.
There are four interior Design Selections to choose from, with the entry-level Loft featuring more durable, easy-to-clean materials which could be of interest to family buyers. Other choices offer plusher, more luxurious trim that might appeal to those whose regular passengers aren't constantly emptying boxes of raisins everywhere and sprinkling drinks across the seats.
All cars feature dual-zone climate control, cruise control and rear parking sensors to help make journeys more comfortable and easy to manage, while a head-up display is optional. The usual Simply Clever touches are all onboard, too, such as an ice scraper, umbrella and parking ticket holder on the front screen, and the boot has handy hooks and individual compartments for storing oddments. A six-metre charging cable is provided as standard, so you shouldn't be caught short when positioning the car to charge the battery.
Size
At 4,649mm long, the Enyaq is shorter than its Superb and Octavia estate siblings, while it doesn't take up as much space on the road as the combustion-engined Kodiaq SUV. Overall width for the Enyaq (excluding mirrors) is 1,879mm, while it stands 1,616mm tall. In comparison, the Tesla Model Y is a much larger car measuring 4,751mm in length and 1,978mm wide.
​​Leg room, head room & passenger space
There is plenty of room for both the driver and front passenger, and those travelling in the rear won't feel too shortchanged either, with enough space to accommodate three adult passengers. It all feels very spacious in the Enyaq with good head and legroom throughout the cabin – more so, we think, than in any combustion-powered SUV of similar size. The flat floor adds to the sense of limo-like comfort, too, and provides the middle passenger with more legroom.
The front seat backs also feature two pockets: one traditional 'map' pocket and a second, smaller one that's perfect for a smartphone. Back-seat passengers also get folding tray tables, while the chunky, plastic surrounds that house the Isofix points make fitting a child seat nice and easy.
Boot
The ability to swallow up a full cohort of passengers and their luggage is crucial for a family SUV, so buyers should be impressed with the Enyaq's 585-litre boot space. Its Volkswagen ID.4 sister car only manages to serve up 542 litres, while the Toyota bZ4X or Subaru Solterra are way behind with 451 litres. The Enyaq also features a handy under-floor storage space that's ideal for your charging cables, while the additional compact cubbies can be used for smaller items.
We liked the optional double-sided boot floor that came with our test car, as it a hard-wearing rubber side that's easy to clean, which dog owners will love. Folding down the rear seats opens up a gigantic 1,710-litre load bay – one of the biggest of any electric car currently on sale.
Reliability and Safety
Skoda has a strong reputation for building safe, dependable cars, which adds to the appeal of the Enyaq iV family SUV
The Volkswagen Group has invested heavily in the MEB platform that serves as the underpinnings for the Enyaq and nearly a dozen other all-electric cars at this point. This, and the process of company parts sharing with its VW stablemates, bodes well for the Enyaq's reliability. 
Skoda has enjoyed consistently positive feedback in our annual Driver Power customer satisfaction surveys. For instance, the Kodiaq and Karoq SUVs finished fifth and 18th respectively in the most recent list of the 75 best cars to own. However, Skoda itself only managed to come in 20th out of 29 in the best manufacturers rankings – down from 12th place in 2021 – so clearly there's room for improvement.
Standard safety kit includes lane assist, front assist with an emergency braking function, cruise control with a speed limiter and rear parking sensors. The SportLine Plus versions feature additional on-board tech such as adaptive cruise control, traffic jam assist and a blind spot detection system.
The Enyaq iV's engineering and decent level of safety kit has been recognised by industry crash test body Euro NCAP, which awarded Skoda's all-electric family SUV a full five-star rating. Adult and child occupant protection were rated at 94 per cent and 89 per cent, respectively.
Warranty
Skoda offers a standard three-year/60,000-mile warranty, although there is scope for extending this cover to four or five years at extra cost. The Enyaq iV's battery is protected by a separate eight-year/100,000-mile warranty. The manufacturer also provides European-wide, unlimited-mileage roadside assistance for three years.
Servicing
Skoda advises service checks every 24 months for the Enyaq iV, and offers flexible payment plans to help spread the cost of scheduled maintenance.
For an alternative review of the Skoda Enyaq iV, visit our sister site drivingelectric.com