Skoda Enyaq iV 80: long-term test review
Final Report: It's goodbye to our Enyaq, and the fact that the worst thing about it were some optional wheels says a lot about Skoda's first EV
Find your Skoda Enyaq
Offers from our trusted partners on this car and its predecessors...
Or are you looking to sell your car?
Advertisement
Verdict
Compared with combustion-engined SUVs, the Enyaq looks a little expensive and not quite as practical. But within the EV realm it's every bit a Skoda – spacious, comfy and relaxing to drive. We've loved it.
Mileage: 5,608
Efficiency: 3.2mi/kWh
Good cars can sometimes be held to higher standards than their less accomplished cousins. In the absence of obvious flaws, there's a tendency to dig a little deeper, even to amplify a minor negative into something more significant.
Having had the pleasure of the Skoda Enyaq's company for nigh-on six months, there's definitely one problem that stands out in its otherwise-pristine copybook. But is the somewhat choppy low-speed ride on our car actually a big deal or one of these mountainous molehills? 
I'm coming down in the latter camp because, to a great extent, you can solve the Enyaq's ride comfort issues yourself. The trick is, when you're ordering, to not tick a box marked '21-inch Betria Anthracite alloy wheels'. They look very nice, but they give the Enyaq a busy feel over rougher road surfaces, and a harshness over speed humps and potholed roads that Enyaqs with the smaller wheel options don't really have. 
It's important to note here that on the whole the Enyaq is a very relaxing car to drive. Plenty of drivers will be perfectly  happy to accept a little extra wobble around town in exchange for the showpiece alloys, and I wouldn't necessarily try to persuade them otherwise – as long as it's a choice they are making with their eyes open. 
It's also possible that the adaptive dampers of the Dynamic Chassis Control system that comes as part of the Drive Sport Package Plus (£800) may alleviate the problem. But I haven't tried it on an Enyaq with the larger wheels yet.  
So there you have it: the Skoda Enyaq has done its stint on the Auto Express test fleet and the verdict is that if you choose the right wheels, there's very little of note to be said against it. This is a really well judged electric family car.
On the road, the Skoda masks its two-tonne kerbweight extremely well, without the body roll or sloppy direction changes you might expect. The steering is well weighted, there's lots of performance and while keen drivers aren't going to be thrilled, the general competence will make it more enjoyable to use than many SUV rivals – electric or otherwise.
The cabin might well be the car's best bit. I've had a mixed response to the range-topping ECO Suite interior, with its cognac brown leather and coloured ambient lighting, but it adds a premium gloss to the car – if  you can rustle up the required £1,600. 
The bits you often touch feel of resolutely high quality too, from the perforated leather on the steering wheel to the leather-lined ledge where you rest your hand while you operate the giant central touchscreen.
Next to that epic 13-inch display the small digital instrument cluster looks a little apologetic, but it does the job okay. 
From a practical standpoint, owners of equivalent petrol or diesel SUVs might be a little disappointed with the flexibility of the cabin, because features like sliding rear seats and a flat load floor when the seat backs are folded down are expected these days. The Enyaq has neither, but its boot is large and squarely shaped, plus there's a dedicated underfloor area for your charging cables. 
Partnership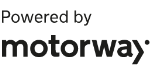 Need to sell your car?
Find your best offer from over 5,000+ dealers. It's that easy.
Passenger accommodation is also very good. There's lots of room in the back seats and what I found to be an excellent driving position, helped by having plenty of reach adjustment on the steering wheel. 
The Enyaq did the electric-car stuff very well too. As is the norm, the 331-mile official range figure proved to have a looser relationship with what you actually get than the food photos above the counter in a kebab shop. However, I managed to get 240 miles from a full charge in moderate temperatures, and although that dropped to 200 miles in the winter cold, the indicated range always seemed to be a very good approximation of how much further you could really go before a charge was needed.
Skoda Enyaq iV 80: second report
The Skoda Enyaq's range is struggling with the colder weather
The winter months are always the acid test for any family car. Suddenly it's dark and cold, the roads are slippery, there's mud and grime in all kinds of places that never get soiled in summer. Plus if you're anything like me, the daily grind just seems to get that little bit more arduous when the temperatures plummet towards freezing and daylight gets scarce. 
This is all before you even account for the particular issues that electric cars have, or are supposed to have, in winter. So on the face of it, our Skoda Enyaq would appear to have a big challenge on its hands. 
By rights, cold-weather testing is something car industry development engineers zip into their thermals and head to the Arctic Circle for. Their aim is to make sure that a new car can operate at the extremes of cold that planet Earth can offer. We've been sticking to the milder UK winter climate in the Enyaq, where there's no danger of freezing your hand to a door handle, but a couple of degrees below zero can still have a big impact on this EV's range. 
In our experience, a real-world range of around 240 miles is realistic from the Skoda Enyaq with a full battery. That's in temperatures of roughly 10 degrees centigrade and above, while driving in a measured fashion. The official WLTP combined range of 331 miles is a bit of a pipedream, from what I can tell. 
In the cold, that 240-mile range declines quite markedly if temperatures fall to two or three degrees either side of zero. You can expect around 200 miles from a full charge, and less if you only charge to 80 per cent as Skoda and most other manufacturers recommend you do, to preserve battery life. 
That's quite a range reduction in the kind of temperatures that are common in a UK winter, and it doesn't end there, because you'll probably want to heat the car before and during your drive. Running the climate control system to keep a comfortable temperature in the cabin will also take a chunk out of your range, as does using the maximum heater function to de-ice your windscreen. Each can immediately remove about 20 miles from the car's indicated range when it's fully charged.
This might sound concerning, but as with all things EV, a little perspective and adjustment are needed. Heating the cabin to a comfortable temperature on your drive shouldn't have a huge impact on range, unless you insist on doing your winter motoring in shorts and a T-shirt. Turning everything up to the max for quick de-icing looks bad, but you'll only do that for a few minutes at a time. If you turn the heating off, much of the lost range returns. 
You'll also be pleasantly surprised by how quickly the Enyaq defrosts itself. There may not be any internal combustion going on to generate heat, but the battery clears the windscreen using hot air with impressive speed. Of course, Enyaq owners also have the option of preconditioning their car, using the MySkoda app while it's still plugged in outside. What could be more civilised than getting straight into a warm, ice-free vehicle on a cold morning?
It's also possible to supercharge the Enyaq's cold-weather performance with an optional heat pump, a kind of reverse refrigerator that can heat the car without draining the battery. It costs just over £1,000, but for that kind of money and in the temperatures we usually get in a UK winter, I'd question whether it's really worth it. 
It's a fact that electric cars deliver reduced driving range in cold weather, but we've still been getting close to 200 miles in slightly sub-zero temperatures. If you aren't regularly driving more than 150 miles a day, it's not going to be a huge issue. 
Those who can't charge at home will have to find public charging facilities that bit more often, but winter with an electric car isn't the hardship that the scare stories would have you believe. Just ask drivers in Norway, where electric vehicles accounted for 65 per cent of the market in 2021 and a winter temperature of -2 degrees Celsius would be regarded as a heatwave. 
Skoda Enyaq iV 80: first report
The Skoda Enyaq is the Czech manufacturer's first EV, and it has made a solid start to life on our test fleet
Mileage: 447
Efficiency: 2.9m/kWh
Skoda had never built an electric car from the ground up before so, in theory, the Enyaq could have been an unmitigated disaster. Except the modern car industry doesn't really work like that – and the Volkswagen Group definitely doesn't.
This might be Skoda's first purpose-built EV, but it has the now-ubiquitous VW MEB platform as a foundation, and with it all the other tech we'd already seen in numerous VWs, Audis and SEATs. It's also a Skoda, so the crisp but conservative design, roomy cabin and "Simply Clever" ice scrapers and umbrellas were expected. The Enyaq is as much of a journey into the unknown as the last time you peered into your fridge, but that's fine if it does the job.
This, of course, is what we're here to find out as the Enyaq iV 80 arrives on our test fleet. Are its family car credentials about to be rubber stamped or will it be ushered into an adjoining booth for a full-cavity search?
The entry-level Enyaq iV 60 model, with its 58kWh of usable battery capacity, starts from around £32,000. The car we're putting through its paces is the 80, which gets a larger 82kWh battery and a starting price of £39,365 before options. It's also got the £1,570 EcoSuite interior design pack option, which adds Cognac Brown leather, tanned with extracts from olive leaves rather than the usual cocktail of nasty chemicals.
The earthy interior colour scheme won't be to everyone's taste, but I must say I like it in combination with the Arctic Silver metallic paint, which despite its name – and like the environmentally friendly processing of the leather – has a hint of green about it.
The options fitted are crucial to the Enyaq, too. Skoda has moved away from traditional trim levels to a series of optional packs; it means that the process of choosing and ordering your Skoda Enyaq can seem a little complex at first, but should give customers more scope for personalisation.
Our car has just under £5,000 worth of optional extras on top of that EcoSuite interior, which is the priciest of five design schemes for the Enyaq cabin. Among the list of five option packs fitted to our car there's the Assisted Drive Package Basic, which has adaptive cruise control, blind-spot detection and other driver aids. The Light and View Package Basic gives you LED matrix headlights with washers, and LED rear lights.
Aside from the packs and paint there are the eye-catching 21-inch alloys and the panoramic sunroof. While the wheels are a questionable selection purely because this Enyaq does seem to ride slightly more firmly than others we've tried on more modest rims, the sunroof is a nice touch that adds light and useful ventilation options, even if the gloss-black control panel on the ceiling feels a bit cheap. Young kids will probably appreciate the glass overhead more than the supersized rolling stock underneath. If we were going to add anything from the options list, the £725 Convenience Package Basic offers keyless entry. Without this, our car is in the strange position of having keyless start but not keyless entry.
The Convenience Package Basic also adds extra noise suppression (not that it's needed), privacy glass and a wireless charging mat. The latter is particularly desirable because the Enyaq has wireless Android Auto and Apple CarPlay so it would mean you'd never have to plug your phone into the car.
All in all, the £46,265 on-the-road price of our Skoda Enyaq gets you a very well appointed family car. Moving away from the on-paper spec to our real-world first impressions, it's also off to a good start. Build quality inside seems first class and the flat floor courtesy of that MEB platform affords generous amounts of room for five adults. The boot is huge, too, and has a compartment below for the charging cables.
At the moment, the Enyaq's official WLTP range of 331 miles seems optimistic; we've been seeing around 260 miles indicated after a full charge. That aside, the general driving experience has impressed us so far, with the car proving very relaxing to drive and almost silent at low speeds.
| | |
| --- | --- |
| Model: | Skods Enyaq iV 80 |
| On fleet since: | October 2021 |
| Price new: | £39,365 |
| Engine: | 77kWh battery, single electric motor, 201bhp |
| CO2/tax: | 0g/km/£0 |
| Options: | Metallic paint (£595), 21-inch wheels (£550), EcoSuite Interior design pack (£1,570), Assisted Drive Pack Basic (£685), Light and View pack (£1,115), panoramic sunroof (£815) |
| Insurance*:  | Group: 26 Quote: £496 |
| Mileage: | 5,608 |
| Efficiency: | 3.2mi/kWh |
| Any problems? | None so far |
*Insurance quote from for a 42-year-old in Banbury, Oxon, with three points.