New Volvo EX30 2023 review: a desirable EV at a great price
The Volvo EX30 baby SUV is a brilliant electric car, especially at this price
Find your Volvo EX30
Offers from our trusted partners on this car and its predecessors...
Or are you looking to sell your car?
Advertisement
Verdict
We love the Volvo EX30. It's a great small EV at a comparable price to a petrol model, but it's just a really fun thing to be in. It drives nicely, looks great and is built well, and its clever use of sustainable materials is a plus. Only the over-reliance on the touchscreen and the tight rear space let the side down, but this is one of the most desirable EVs you can buy at a really desirable price.
We were surprised when the new Volvo EX30 was announced. It wasn't that we didn't know it was coming – as usual, we were first with the scoop on Volvo's baby SUV some years ago – but the price raised a few eyebrows. Prices for the upcoming entry-level Core version of the car are set to start at around £31,000 – roughly what we'd expect to pay for a petrol-powered small Volvo, let alone one with battery power on board.
That money will get you the smaller of the two batteries – a 51kWh unit good for a claimed range of 214 miles – but you get the same cool looks, sustainable materials and Google-powered tech as the rest of the range.
Here we're focusing on what we suspect will be the most popular set-up, with a single, 268bhp motor driving the rear wheels and a 69kWh battery producing a claimed a range of 298 miles. In Plus trim this combo costs £38,545 – a decent price, until you realise that Tesla is being ultra-aggressive with its Model 3 pricing, giving you much more for a starting figure of £39,990. And the top-spec EX30 Ultra that we're actually testing – complete with panoramic sunroof and 360-degree cameras – costs £42,045.
Still, if you want a similarly sized all-electric SUV, the Jeep Avenger costs £35,700, while our current Car of the Year, the Hyundai Kona, costs from £34,995. You can judge whether either of them sits in the same premium category as the Volvo.
If you really want your EX30 to go from 0-60mph in just 3.4 seconds, you can go for the £40,995 Twin Motor Performance Model, which also adds four-wheel drive and bigger wheels, but drops the range from the 69kWh battery to 286 miles. Frankly we wouldn't bother; the Twin Motor isn't as sweet to drive, giving the front axle more than just steering and braking to do and making the ride a little bit firmer, too. A 0-60mph time of 5.1 seconds for the Single Motor Extended Range isn't too shabby, in any case.
Charging speeds for those two models are identical, too; you can get from 10 to 80 per cent in just under half an hour, at speeds of up to 153kW.
The little Volvo (at 4,233mm long, it's basically the same size as a Volkswagen T-Roc) has all the typically Swedish design features, with Thor's Hammer headlights, proud shoulders along the flanks and high-set rear lights. There's no front grille, so the Volvo emblem is stamped into a body-coloured moulding, while darker panels along the sills match the contrasting roof to hide the car's tall sides; this is an SUV, after all.
Partnership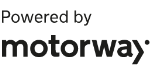 Need to sell your car?
Find your best offer from over 5,000+ dealers. It's that easy.
It's a cute-looking, premium-feeling vehicle that Volvo says will be the second car for many households and be driven fewer than 31 miles a day; if that's the case, they'll be missing out on a bit of fun, because this is one of the nicest Volvos we've driven in a while.
Part of that is down to the point-and-squirt nature of most EVs; the swift acceleration is addictive and useful in the urban environments the EX30's been designed for. We really liked the one-pedal driving, too, which is surprisingly intuitive when you get used to it, and feels entirely natural in the Volvo. The elevated driving position and excellent all-round visibility enhance the enjoyment, too.
What's more, the ride quality is better than we've experienced in a Volvo for a while. The car manages to hide its weight well, and it felt supple on our test-route roads around Barcelona, even when we went off the beaten track over some rougher surfaces.
Other than on pure acceleration, this is no sports car. The steering is set up for ease of use rather than feel and feedback – perfect for the target market – and there is a little body lean through some of the tighter corners, although the excellent seats hold you in place well.
Volvo has a history of producing some of the finest seats in the business and the EX30 continues that tradition. Our test car in Ultra spec came with powered pews, with just a single controller at the side of the seat to cover all movements. Unlike some of the other controls, which we'll come to in a bit, it's surprisingly intuitive, while the steering-wheel adjustment means most people will be comfortable behind the wheel.
There's a strong sustainability story when it comes to all the materials used in the EX30; Volvo says the car contains 25 per cent recycled aluminium, 17 per cent recycled steel and 17 per cent recycled plastic.
There are four 'room' themes to choose from inside, each with their own feel and using different textures, colours and sustainable materials. We drove two cars – one with panels across the doors and dash made from recycled PVC window frames (although the dark with light-fleck finish did give the car a whiff of 'posh bathroom'), and one with a warmer textile made from recycled denim.
Despite the price point, there are no quibbles over the quality of the materials inside. Even the plastics across the top of the dash and around the centre console are nicely grained, looking good and feeling okay.
As much thought has gone into the storage as the sustainability inside the car. There's a deep tray between the driver and front passenger (where there's also wireless phone charging) and cup holders slide out of the centre armrest, one at a time.
It took us a while to find the opening for the central glovebox – it's on the touchscreen – and the same applies to the window switches, which are on that centre armrest.
That does mean that the doors don't feature any electric switches – it could be Volvo's obsession with minimalism, although it's also cheaper to site them centrally because it requires less cabling – but at least the door handles are beautifully designed and made from aluminium.
The mirror controls aren't on the doors, either; you have to go through a couple of menus before you find out how to reposition them, then you have to use the buttons on the steering wheel to move them.
The over-reliance on the touchscreen – 12.3 inches in size – is one of our few criticisms of the car. Volvo will say that you rarely have to move the mirrors once you've set them, but if you do, it's an unnecessary and potentially dangerous faff. The company will monitor usage and tweak things using software-over-the-air updates to make improvements, it says.
There's no display in front of the driver, either, so you'll have to glance left to the screen to keep an eye on your speed – a bit of a surprise for safety-conscious Volvo (although every other safety and driver assistance feature you'd expect is on board).
As is the norm now with Volvo, the touchscreen is Google powered, so it works well with voice control, while Apple iPhone users can connect CarPlay wirelessly. And there's no denying that the interior design is cool and attractive – even if that is at the expense of some usability.
Also missing from the doors are speakers. But don't worry – Volvo has worked with Harman Kardon to put a soundbar into the car just beneath the windscreen. In our experience, speakers in doors pointing at your legs is never the best audio experience and the seven-speaker soundbar – similar to those so popular in-home cinema set-ups – works really well, with a nice depth to the sound and plenty of power. It's surely a sign of things to come from other car makers.
Having the soundbar has also allowed Volvo to have a bit of fun with the indicators. The sound of the indicator click is a sample of a breaking twig; if you indicate left, the sound starts in front of you, then moves across to the left, pulling a similar trick when you want to turn right.
We've billed this car as a baby Volvo and that small-ish footprint means limited rear space. It'll be fine for occasional use, but if the driver is above average height, rear space is tight for feet and knees. Putting a sizeable child seat in the back might be tricky, too, although the doors do open reasonably wide.
The boot is sensibly square with 318 litres of space, which will rise to 904 litres with the seats folded, while there's a false floor so you can hide cables underneath – or you can stick them in the froot (which is the correct term, we think, for a front boot rather than frunk!). There's even a 'will it fit' graphic stamped into the boot door so you know what you can carry.
Initially, EX30s will be built in China – it shares many of its components, including its SEA (Sustainable Experience Architecture) platform, with other models in Chinese owner Geely's family – and build quality is impressive. However, in keeping with its sustainability plans, Volvo will be moving production to Europe – at its Ghent plant in Belgium – from 2025.
And while we're talking dates, Plus and Ultra models are on sale now in the UK, with the cheaper Core models to come. And now Volvos have to be bought direct from the company as part of its new agency agreement with dealers, although there is the usual array of purchase, lease and (expensive-looking) all-in subscriptions available from the company.
| | |
| --- | --- |
| Model: | Volvo EX30 Single Motor Extended Range Ultra |
| Price: | £42,045 |
| Powertrain: | 69kWh battery 1 x e-motor |
| Power/torque: | 268bhp/343Nm |
| Transmission: | Single-speed automatic, rear-wheel drive |
| 0-62mph: | 5.1 seconds |
| Top speed: | 112mph |
| Range: | 298 miles |
| On sale: | Now |