What is eCall? Automated emergency call technology explained
Latest safety tech eCall contacts the emergency services automatically if your car is involved in an accident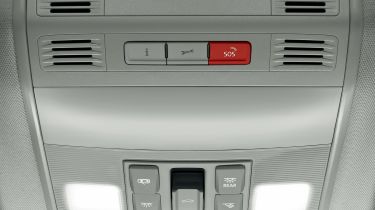 While the European Union can be a subject that causes division, there's no arguing that a unified Europe-wide outlook on vehicle safety has introduced a level of car safety that would have been unthinkable only a few years ago. Over time, safety kit such as airbags, anti-lock brakes and electronic stability control have all be legislated into the construction of every new car on sale in the UK and Europe.
And this legislation isn't standing still, as autonomous emergency braking increasingly becomes a standard feature on new cars, while another strand of emergency assistance is eCall. Abbreviation of Emergency Call, eCall is a system that phones the emergency services automatically if the vehicle it's fitted to is involved in an incident or accident. The eCall system is designed to improve emergency response times to incidents, and from April 2018 it's a pan-European standard that now has to be fitted to any new model being type approved for sale in the European market.
Car makers such as BMW, Vauxhall, Volvo and PSA Peugeot Citroen have already offered their own SOS systems, where occupants can either call for emergency help or the vehicle does it automatically if the electronic safety devices are activated, but eCall is an industry-wide standard. Much like the compulsory fitting of daytime running lights to new cars, eCall will only be standard on brand-new cars type approved from April 2018 onwards, and it won't be retrofitted to existing model ranges unless a car maker deems it a worthwhile addition.
The eCall system is an enhancement of current emergency call operation. The European-wide emergency services number is 112 - this also works in the UK alongside 999 - but further developments have seen E112 introduced. This can automatically send location information to the emergency services if you call on a mobile phone, using GPRS location services via the phone network. eCall builds further on E112, as it can automatically phone the emergency services with satellite-based GPS location information, and can also include details on whether the car's airbags have been deployed. This would then prepare the services for the kind of incident that has taken place. In the UK, the infrastructure for dealing with eCalls has already been put in place by telecommunications technology company Avaya in preparation for the new legislation.
• Safest cars on sale right now
The benefit of eCall is that it could reduce the emergency response times to an incident, increasing the chance of survival for anybody involved in an accident who is seriously hurt. Research during eCall's development showed that the reaction of emergency services to an accident could be reduced by 40 per cent in urban areas, while the response in rural areas could be improved by 50 per cent.
We spoke to Andy Rooke, a UK-based expert on eCall who is working with Avaya to ensure eCall works as a system that can help the emergency services. He has been involved with the implementation of the eCall system both in Europe and the UK. "The eCall system is in place in the UK and ready to be used," explained Andy. "But at the moment the limiting factor is training for emergency call centre staff to deal with an incoming eCall message. Staff need to be trained to deal with an eCall emergency and the corresponding additional information it will provide.
Partnership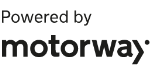 Need to sell your car?
Find your best offer from over 5,000+ dealers. It's that easy.
"In the UK, eCall information is dealt with by British Telecom, who forward the eCall to a police call centre," Andy explained. "Then, the police will need to decode the information from the eCall, and if necessary contact the other emergency services if they are needed to deal with an incident. It sounds more complicated [than a standard 999 call], but once the police are up to speed with decoding the accident information, then the emergency response should be faster and more effective."
One perception of this GPS-based technology is that drivers will be monitored remotely via the systems. However, Andy reassured us that privacy isn't compromised: "The current SOS systems provided by car manufacturers are able to track a vehicle at all times, whether the SOS button has been pressed or not" he told us. "But while eCall uses the same technology, it's essentially a 'dormant' system, and only communicates with the network in the event of an accident. Yes there is a microphone on-board and the GPS tracking software, but the system only fully activates when an accident has occurred, so there are no issues with 'snooping' or vehicle tracking."
And what if you have an accident in a part of the country where there is poor reception, or you're involved in an incident where there is a high volume of call traffic, such as after a pop concert or football match, for example? "The network is designed to recognise when an eCall is being made, and this will take priority over conventional calls," explained Rooke.
With more vehicle connectivity making its way into new cars, the addition of eCall can only help improve the chances of the emergency services being able to come to your assistance, should the worst happen to you and your passengers.
Do you think eCall is a good idea? Have your say in the comments…