Skoda Enyaq Coupe iV review
Skoda's all-electric coupe-SUV sacrifices very little for the sake of style
Find your Skoda Enyaq
Offers from our trusted partners on this car and its predecessors...
Or are you looking to sell your car?
Advertisement
Everything we like about the Skoda Enyaq SUV applies to the Coupe. It's still plenty roomy inside and the boot remains a great size even though it's a little smaller here. The cabin feels better quality than that of the closely related Volkswagen ID.5, and the premium charged for the Coupe over the Enyaq SUV isn't excessive. Much like the SUV, though, the infotainment system is sub-par, and the ride could be smoother. 
About the Skoda Enyaq Coupe iV
We're big fans of the Skoda Enyaq iV here at Auto Express. The Czech brand's first bespoke electric car is practical, well-equipped, comfortable, offers long range and features Skoda's signature 'Simply Clever' touches that help set it apart from its mechanical sister car, the Volkswagen ID.4. Simply put, the Skoda Enyaq is an excellent SUV and family car – it just happens to run on electricity.
Being so popular, it was only a matter of time before a coupe-SUV version of the Enyaq was born. Skoda did just that in early 2022, adding a swoopier roofline and slightly sportier styling to create the Skoda Enyaq Coupe iV. Its main rivals include the similarity rakish Ford Mustang Mach-E, Genesis GV60 and Tesla Model Y, not to mention the closely related Volkswagen ID.5 and Audi Q4 Sportback e-tron. 
Eventually, the Enyaq SUV and Coupe will sit alongside four other all-electric models Skoda has in the works. The first to arrive is the all-new Elroq small SUV in 2024 that'll sit below the Enyaq twins, with a seven-seat SUV based on Skoda's Vision 7S concept, a smaller circa-£20k electric crossover and a Skoda Superb-esque estate also on the way.
But that's all still to come. There are three versions of the Enyaq Coupe available in the UK, starting with the entry-level, rear-drive '80'. Buyers are given the choice of a base spec and SportLine Plus trim which adds larger rims, microsuede/leather upholstery and black exterior trim for a more athletic look. Next up is the all-wheel drive '80x' that's available exclusively in SportLine Plus spec, while sitting at the top of the range is the high-performance vRS model which we first drove in the UK back in November 2022.
The nearly £45,000 starting price for the Enyaq Coupe range is a lot higher than the SUV's – almost £6,000 higher, in fact. However that's because there's no smaller-battery '60' version of the Enyaq Coupe available in the UK. Compared to the equivalent Enyaq 80 SUV, the Coupe is roughly £1,900 more expensive, which seems a fair premium for the sportier stance and the near-full-length glass roof – a Coupe-exclusive arrangement which does add some welcome brightness to the cabin. 
Other standard kit on the Enyaq Coupe includes a rear-view camera, front and rear parking sensors, a panoramic glass roof, wireless Apple CarPlay and Android Auto, front and rear LED lights, and 135kW rapid charging capability.
There are numerous option packs available, for instance our most recent Enyaq Coupe 80 test car had the 'Clever Package' fitted. It's not cheap at £2,755, but adds plenty, with heated seats, three-zone climate control, acoustic side windows, keyless go and manual window blinds at the rear among the highlights. 
Motors, performance and drive
Somewhat firm ride aside, the Enyaq Coupe is a relaxing car with which to rack up the miles
We weren't hugely enamoured with the Enyaq Coupe iV vRS when we drove in the UK, which in our opinion doesn't do enough to justify its performance badging. We much prefer the cheaper, lower-powered edition of Skoda's rakish EV, the Enyaq Coupe 80.
Partnership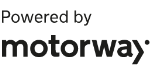 Need to sell your car?
Find your best offer from over 5,000+ dealers. It's that easy.
Our Enyaq Coupe iV 80 test car rode on the standard 19-inch wheels, fitted with some balloon-like 55-profile tyres. This helps take the edge off the ride, although the damping (passive on that example, although there's optional adaptive suspension) is still a touch firmer than it perhaps needs to be. It's not harsh when working through its travel, but it has a hard time settling, with a near-constant bobbing of the car's body felt even on smooth roads. 
It's smoother, at least, than the sportier vRS, which has lowered suspension. Also, this firmness does mean the Enyaq stays very flat during hard cornering. As we often see with EVs that use a 'skateboard' style platform, with the battery mounted low and beneath the floor, the Enyaq hides its considerable weight of 2.1 tonnes well, but only up to a point – it can feel unwieldy in tighter corners. The steering has a good weight to it, meanwhile, but doesn't deliver much in the way of feedback from the road surface. 
Somewhat firm ride aside, this is a relaxing car to cover some miles in. Refinement is commendable, with wind and road noise kept to a minimum – no mean feat when there's no engine to drown out either.
There's a fairly brisk ramp-up in power as the throttle is applied, but not anything boisterous enough to shock anyone uninitiated in the responsiveness of all-electric powertrains. The 80 features a single motor mounted at the rear axle, although during most day-to-day driving, you're unlikely to notice this. It's only occasionally that traction is lost at the rear, and you need to be particularly greedy with the throttle in corners to feel even a hint of the car pivoting.
There's a one-pedal mode activated via the drive selector, or alternatively, three levels of brake recuperation (available optionally) that can be toggled between using steering wheel-mounted paddles. On the subject of the brakes, the calibration of the left-hand pedal doesn't feel quite there – initial response is lacking, and it needs a hefty press to switch from regenerative to mechanical braking. 
0-62mph acceleration and top speed
The Coupe iV 80's power output is fairly modest considering the car's weight, at 201bhp, plus 310Nm of torque; enough for 0-62mph in 8.5 seconds. At full throttle, the straight-line performance feels leisurely rather than fast, but this is in keeping with the Enyaq's laid-back character. 
Coupe iV 80x adds an extra motor on the front axle for four-wheel drive and a total of 261bhp and 425Nm, simultaneously reducing the 0-62mph down to 6.8 seconds. The Enyaq Coupe iV vRS also features a dual-motor set-up, this time producing 295bhp and 460Nm of torque, and will accelerate from 0-62mph in 6.5 seconds. Top speed for all three variants is 111mph – 12mph more than the Enyaq SUV thanks to a lower drag coefficient.
Range, charging and running costs
Efficiency impressed us, but rapid charging speeds lag behind Korean rivals
Every Enyaq Coupe is fitted with a 77kWh usable battery which, according to Skoda, provides enough juice to cover between 322 and 345 miles on a single charge, depending on which version you get. During our time with the Coupe iV 80, we averaged 3.7 miles per kWh, which is at the bottom end of Skoda's claimed efficiency figures (3.7 to 4mi/kWh). 
Still, this equates to a real-world range of 284 miles from a full battery, which is impressive. It is down on our car's 345-mile claimed range, but – as is the case with most EVs – that figure remains a distant dream. In case you're wondering, the factory number is six miles better than the regular-shape Enyaq 80, owing to the more slippery shape of the sloping roofline. 
The Enyaq Coupe's 135kW maximum charging speed is fairly average in 2023, as rivals like the Kia EV6 and Genesis GV60 can hit over 200kW if you find the right ultra-rapid charging point. Even so, a 10 to 80 per cent top-up of the Skoda's 77kWh battery will take 29 minutes, while a standard 7.4kW home wallbox will need close to 13 hours to fully replenish it.
Insurance groups
The Enyaq Coupe iV 80 falls in insurance group 27 in base-spec or group 29 if you upgrade to SportLine Plus trim, while 80x and vRS models sit in groups 33 and 36 respectively.
You can get personalised car insurance quotes fast with our comparison tool powered by Quotezone...
Depreciation
According to our latest expert data, the Enyaq Coupe should hold onto an average of 57 per cent of its value after three years/36,000 miles of ownership, which is better than the roughly 53 per cent the Enyaq SUV is expected to retain over the same period.
To get an accurate valuation on a specific model check out our valuation tool...
Interior, design and technology
The Enyaq Coupe's interior feels a step above the VW ID.5's, however the infotainment could be better still
The Enyaq SUV and Coupe look identical up to the B-pillar, where the Coupe's roof begins to taper towards the tailgate, creating the rakish profile that distinguishes this model from its more conventionally shaped sibling. As well as being very on-trend right now, the coupe-esque roofline also reduces the car's drag coefficient and helps boost its range.
There are only very few visual differences between the models in the Enyaq Coupe line-up, too. The base Enyaq 80 does come with chrome instead of black exterior trim like the other versions, but not much else changes. In fact, SportLine Plus trim models don't look that much different from the range-topping vRS, whose visual tweaks amount to little more than some gloss black trim pieces, an illuminated 'Crystal Face' front grille and vRS-specific 20-inch wheels, although a 21-inch rim option is offered across the range.
We found the Enyaq Coupe offers a much more plush, premium-feeling space than the closely related Volkswagen ID.5, further enhanced with the 'Suite Design' interior package fitted to our test car. This £1,380 option adds various cabin trim upgrades including the prolific use of soft black leather throughout, although to make the space a little less subdued, we'd be tempted to spring for the £1,650 'Ecosuite' with its cognac brown leather. Alternatively, the 'Lounge' interior theme features light grey upholstery and dashboard, while the base 'Loft' scheme combines black and grey materials that are meant to be easy to clean and durable.
SportLine Plus models on the other hand get an all-black cabin with microsuede/leather upholstery for the sports seats in the front, a three-spoke sports steering wheel and aluminium pedals. Meanwhile, vRS models are available with either the vRS Lounge or vRS Suite schemes.
Sat-nav, stereo and infotainment
The digital instrument cluster is on the smaller side, measuring 5.3 inches, but it's clearly laid out and contains all the information you need. Conversely, the central touchscreen is a pretty sizable 13 inches. The infotainment system itself is merely OK – the menus are well laid out, but it's laggier than we'd like, and it's irritating having to use the screen to change climate control settings. Temperature keys for the two front climate zones are, at least, displayed permanently at the bottom of the screen. Plus, wireless Apple CarPlay and Android Auto are standard across the range.
Practicality, comfort and boot space
The Enyaq Coupe sacrifices very little cabin or cargo space for the sake of its sporty roofline
The Enyaq Coupe doesn't miss out on any of the handy touches that make Skoda's models easy to live with, especially if you've got a family. On the back of the front seats are foldable tray tables and double pockets for rear passenger's stuff, and hidden inside the front doors are umbrellas – just like a Rolls-Royce, except they're standard in the Enyaq.
The practicality compromises for the shape are fairly minimal. What's less ideal is rear visibility, where the heavily raked rear window gives a high-set, letterboxed portal to peer through. The C-pillars are chunky, too. 
Size
The Skoda Enyaq Coupe is 4,653mm long with a wheelbase of 2,768mm, measures 1,879mm wide (excluding side mirrors) and stands at between 1,617-1,606mm. 
Leg room, head room and passenger space
Taller passengers may need to duck a little more when getting into the back of the Enyaq, but once they're inside headroom shouldn't be an issue, despite the Coupe's sloping roofline reducing the amount of headroom a touch over the SUV. It remains a roomy place to sit back there and you'll easily fit a couple of fully grown adults. Even six-footers should be comfortable.
Boot
Compared to the regular Enyaq SUV, boot space in the Coupe is only reduced by 15 litres, with 570 litres of luggage capacity still on offer. That's plenty of space for a family car, although you just need to bear in mind that especially bulky items may now fowl on the sloping tailgate. If you do need to carry longer items like flat-pack furniture, you can fold the rear seats down to open up a 1,610-litre load bay.
Reliability and Safety
Skoda's reputation for reliability, with a bespoke EV platform and five-star Euro NCAP safety rating should reassure potential buyers
As a general rule, electric cars are more reliable than their combustion-engined equivalents because there are fewer parts to go wrong. The Enyaq SUV and Coupe also use the Volkswagen Group's MEB platform, designed from the ground up for use on EVs, and serves as the underpinnings for models from Audi, Cupra and Volkswagen. When taken together, we have no reason to suspect the Enyaq Coupe won't be reliable.
Skoda as a brand has a very solid reputation for reliability, and managed to finish 12th overall in the best car manufacturers rankings from the 2021 Driver Power owner satisfaction survey. That year it topped prestigious names like Volkswagen, Mercedes and BMW. It dropped to 20th place out of 29 brands in 2022 however.
The Enyaq Coupe shares the regular SUV's five-star Euro NCAP crash safety rating, as well as its 94 and 89 per cent scores for the adult and child occupant protection respectively. 
Warranty
Like all Skodas, the Enyaq Coupe is covered by a three-year warranty. For the first two years, there's no mileage limit, but for the third year of ownership you've covered up to the 60,000-mile mark. There are extended warranties available too, including a five-year/100,000-mile warranty for £630. However the battery pack in the Enyaq is covered by a separate eight-year/100.000-mile warranty.
Servicing
Skoda requires that the Enyaq Coupe be serviced once every 24 months, but a service light will be displayed when it's time for the bi-annual check-up, so you don't have to remember when it's due.
Frequently Asked Questions
The Enyaq Coupe iV delivers the best bits of Skoda's all-electric family SUV but in a sharp-looking, if slightly more expensive package.
For an alternative review of the Skoda Enyaq Coupe iV, visit our sister site drivingelectric.com...