Toyota Corolla Commercial: long-term test review
Final report: car-based van has been great, except for a couple of actual blind spots
Verdict
Blind spots aside, the Corolla Commercial was a treat to run for the past few months. It took the car-based van formula and added comfort and efficiency. It's ideal for users that don't need a big payload.
Mileage: 4,001
Economy: 58.5mpg
I hate to admit it, but driving the Toyota Corolla Commercial made me a little bit paranoid. This feeling wasn't due to worries that it would break down or need some TLC to keep it in tip-top shape – it was a Toyota, after all – but was more to do with what was going on around you. Chiefly, the things you couldn't see.
Part of the Corolla's conversion from five-seat Touring Sports estate to two-seat Commercial is the addition of opaque tints for the side windows, but these had a surprising impact on rearward visibility.
If you're tall like me, then you'll appreciate the wide range of seat adjustment that's on offer. But those with long legs will find that they're sitting in line with the B-pillars, just ahead of where the tints start. As a result, quite significant blind spots are created.
It's only when you're in a model such as the Corolla Commercial that you realise how much extra peripheral vision you get in a conventional car. During our time with the van, motorway slip roads needed extra care, with a quick lean forward and an over-the-shoulder glance to make sure there was nothing in the lane that you were joining.
But even worse was the nearside view. When overtaking other vehicles, it was really noticeable that the left-hand wing mirror didn't cover everything on that side of the Corolla. And without the luxury of being able to lean across to see anything more, I took to the habit of giving myself extra time before pulling back in.
Blind spots are an issue in conventional vans, but most have wide-angle mirrors that cover the sides, and some upmarket models also feature blind-spot monitoring. This only comes on the Corolla hatch in top-spec Excel trim, but given that the Commercial is based on the entry-level Icon version, it's not likely to appear here any time soon.
Beyond the visibility issues – which were only really a problem when driving on the motorway – our time with the Corolla Commercial has been great. The two-seat layout is typical of the small vans that it's designed to compete against, but while that has limited our ability to carry passengers, we're not in the typical demographic for this model. Most van users tend to travel one-up anyway, and the Corolla's car-derived cabin is more upmarket than in most small vans.
It offered great comfort at all speeds, with the fabric seats offering decent support for longer trips, while the smooth hybrid powertrain had just enough performance. The 1.8-litre version is the only one offered in the Commercial, but the 2.0-litre hybrid system would likely be overkill in a van like this, where running costs are going to be an important factor.
Partnership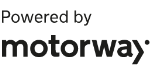 Need to sell your car?
Find your best offer from over 5,000+ dealers. It's that easy.
We mentioned in our last report that the cold weather had been affecting fuel economy, in a similar way to how an EV loses range in cold temperatures. And with the thermometer still hovering in single digits for the past couple of months, the Corolla's economy took a downward turn.
After 4,000 miles of driving, a final return of 58.5mpg looked pretty reasonable in isolation, but it was disappointing that this figure had fallen below the 60mpg mark. We were well above that when we first took delivery of the van in an unseasonably warm October.
Still, that's around 10mpg better than you'll manage in a small diesel van, and for some business users, that's going to be a big attraction for the Corolla Commercial. On the other hand, it's a shame that it has the same £295 VED rate as a conventional van. But the fact that it's capable of long trips without the need to recharge like an EV mean it could be the perfect solution for on-call businesses that need a low-emissions work vehicle that's ready to go in an instant.
Toyota Corolla Commercial: second report
To our eyes, this load-lugger is more appealing on steelies
Mileage: 2,739
Economy: 60.2mpg
It's safe to say that unless you're buying a high-end pick-up truck or a Volkswagen ID. Buzz Cargo, you're not in the market for a commercial vehicle for its looks. And yet, van makers insist on adding trinkets and baubles to their models in a bid to jazz them up.
Our Toyota Corolla Commercial comes in one trim level, which is based on the entry-level Icon version of the Touring Sports estate. But instead of kitting it out with that car's 16-inch alloys, the Commercial makes do with 15-inch steel wheels and silver plastic trims. 
I can't say I'm a fan of wheel trims. Even when they're designed by a manufacturer, they can still look more like aftermarket accessories, and the Corolla's trims sit proud of the tyre sidewalls, so there's the constant fear of mangling them on high kerbs when parking: if there's one thing worse than wheel trims, it's that damaged ones look even uglier. So I took the Corolla's off almost as soon as it was delivered, and to my eyes immediately improved its looks.
With the black 'steelies' on display, there's something altogether more workmanlike about the Corolla. Then, when it snowed at the start of December, and with a layer of winter grime covering the white bodywork, it had the look of a manufacturer's pre-production mule traipsing across a Scandinavian cold-weather test facility.
I'm not the only one who's appreciated the transformation in the Toyota's appearance. My colleagues have given the update a thumbs up, while it's been noted that other road users seem to mistake the Corolla Commercial for an unmarked police car. 
The number of times we've seen speeders in the outside lane of a motorway haul on the anchors as they come past our plain white 'cop car' is too significant for them to have just grown a conscience at that very same moment. All that's really left to complete the look is a hi-vis jacket and a penchant for driving at 65mph in the nearside lane of a dual carriageway. 
Staying below the speed limit is something that the Corolla Commercial positively encourages you to do anyway.The hybrid system is very efficient, and while the 120bhp 1.8-litre petrol engine has enough performance to get by, it's not one that encourages you to press on, so you end up trying to boost your efficiency instead.
That's easier said than done during the cold winter months, though. It's common knowledge that the range of pure EVs takes a hit when the temperatures plummet, but we're seeing similar disruption to our hybrid Corolla's fuel economy, too. A mild October meant that we were on target to match the model's official fuel economy of 61.4mpg, but recent cold snaps have seen our returns take a turn for the worse.
The main culprit is the fact that the hybrid set-up doesn't really start working properly until there's enough heat in the system. So from a cold start, the engine runs for around 10 minutes, irrespective of whether you're cruising at speed or are sitting in stop-start traffic.
That latter situation is where the biggest losses take place. The Corolla has a gauge in the instruments that shows how much time you've spent driving on electricity during your journey, and it's disheartening to see it sit at zero per cent for long periods. When it's warm, the gauge often records EV use in the 60-70 per cent region, and it even measures at 40-50 per cent when you're cruising at motorway speeds. 
It proves how effective Toyota's hybrid system is in most driving environments, so to see the gauge hit the low 20 per cents on a journey is disappointing. However, we're still averaging more than 60mpg on the whole, which is pretty impressive.
Toyota Corolla Commercial: first report
We're invited to see how our new Toyota Corolla Commercial takes shape
Mileage: 1,437
Economy: 60.5mpg
It's not often that we're able to see our long-term cars being built, so when we were invited to check out how our new Toyota Corolla Commercial is put together, it seemed too good an opportunity to miss.
Not only is the Corolla Commercial built at Toyota Motor Manufacturing in Burnaston, Derbyshire, but the idea of the van version was devised in the UK, too. Bosses saw a gap in the market for a modern version of the Vauxhall Astravan, and this hybrid model fills the brief for business users in need of practical transport that's not as bulky as a traditional van. It's based on the Corolla Touring Sports, and comes with Toyota's 1.8-litre hybrid powertrain in a trim that's based on the entry-level Icon passenger car.
The Corolla Commercial goes down the same line as the hatch and estate (including badge-engineered Suzuki Swace), while a build sheet specifies a car's finish. In the case of the Corolla Commercial, it's what's missing that matters, and comprises all of the parts pictured– the back seats, boot floor, load cover and assorted switches and electrics.
With these parts left out, the Commercial model is whisked away to Toyota's catchily titled Business Revenue Centre, where a steel mesh bulkhead is bolted in, the flat floor is inserted, a grippy rubber covering is laid on top and opaque window tints are fitted to the rear side windows. Seeing the Corolla Touring Sports without a back seat and still with clear glass makes it look like it's in the process of being stripped for parts, but it doesn't take long to smarten up its appearance by adding the new kit.
The tints are made on a large vinyl cutting machine, and are slid into place on wet glass, while a large heater bakes them on when fitted. A rack holds all of the other parts ready to be added, with the bulkhead bolted in and the flat floor holding it in place. It's a pretty simple process, and the end result is a work vehicle that's a lot more car-like than any van. That bulkhead creates a distinct line between the front and rear of the Corolla Commercial's interior, with the only clues to its work focus being the reflection of the mesh bulkhead in the rear-view mirror.
The tech on board is identical to the passenger model's, with the same upmarket quality, while heated seats, dual-zone climate control and Toyota Touch 2 infotainment with smartphone connectivity are included.
One other exclusive for the Commercial model is its 15-inch steel wheels with plastic trims – buy a passenger version and the lowest spec you get is 16-inch alloys. The Commercial's wheel and tyre combination delivers a surprisingly comfortable ride, which is another advantage it carries over a traditional small van. I'll be honest and admit that I ditched the wheel trims as soon as we finished our first shoot with the car – it gives a more utilitarian look, and means I'm less worried about kerbing, too.
As a practical machine, the Corolla Commercial has its plus and minus points. The fact it's a two-seater means it won't be for all business needs, but then any small van with three-abreast seating is often cramped and only really suitable for short trips.
Access to the cargo area is via the tailgate or rear doors, although the latter can be a bit of a fiddle if you've got large items you want to load. One quirk of the Commercial model is that there are window switches for the back doors, but the electrics have been removed – it's a requirement that converted cars such as the Corolla can't be turned back into a passenger model, but then Toyota didn't want to leave holes in the door cards.
You also miss out on a small van's payload weight with the Corolla Commercial. While models such as the Citroen Berlingo can carry up to one tonne, the Toyota only manages 425kg. Cargo volume is also on the small side, at 0.65 cubic metres, but then the kind of business users that the Corolla Commercial is pitched towards won't be looking to maximise either of these potentials.
Instead, the Corolla Commercial offers benefits in terms of low emissions and fuel efficiency. It has a driving range that's more than double that of any electric van currently on sale, plus it's ready to go whenever it's needed – there's no hanging around for recharging, which can be a real bonus for firms that need to be on call 24/7.
I've averaged 60.1mpg so far in the Toyota without really trying to be efficient and including a number of motorway drives, while a range of more than 550 miles from a full tank is easily possible.
| | |
| --- | --- |
| Model: | Toyota Corolla Commercial 1.8 VVT-i |
| On fleet since: | October 2022 |
| Price new: | £22,591 (ex. VAT) |
| Engine: | 1.8-litre 4cyl hybrid, 120bhp |
| CO2/tax: | 115g/km/£290 |
| Options: | None |
| Insurance: | Group: 27/Quote: £377 |
| Mileage: | 4,001 |
| Economy: | 58.5mpg |
| Any problems? | None |
*Insurance quote from AA (0800 107 0680) for a 42-year-old in Banbury, Oxon, with three points.