Toyota Corolla GR Sport long-term test: a high-quality but slightly cramped hybrid
Final report: a trip to the West Country underlines our hatchback's strong points
Find your Toyota Corolla
Offers from our trusted partners on this car and its predecessors...
Or are you looking to sell your car?
Advertisement
Verdict
Assuming you can work with the packaging compromises, the sleek Corolla is much more than just a reliable five-door hatch. It features impressive tech, it's fun to drive, comfortable, efficient and environmentally responsible, too.
Mileage: 10,480
Economy: 53.2mpg
Our Corolla's last hurrah on the Auto Express fleet turned out to be a trip to the West Country with one adult, two kids and no dog. Which meant it was a useful reminder of the popular hatchback's many strengths, without any of the frustration associated with my family's frequent need to overwhelm the car's less than class-leading accommodation.
I've banged on about the constrained packaging several times before, but there have been very few other causes for complaint in almost six months of driving Toyota's global best-seller, and plenty of things to admire. That second list starts with our Corolla's swoopy styling, which gives the model a fresh and fashionable feel, even though this version has been in production at Burnaston in Derbyshire since 2019. 
The last Corolla I spent more than a few hours driving at any one time was a ninth-generation long-term loan car in the early noughties, and while I remember being impressed with the Toyota's overall build quality and cabin ambience, it wasn't what you'd call eye-catching, inside or out. 
This modern-day variant looks good from both perspectives, and while the interior fit and finish can't match premium competitors, it's a nice place to sit. Mostly, the bits you have to touch have a well engineered feel too, but it's a shame the chrome trim on the bottom spoke of the steering wheel is flimsy, and wobbles and creaks when you poke it.
Nothing else has dented our faith in the Japanese manufacturer's legendary quality and reliability, however, with the car performing flawlessly as expected. In particular, I reckon this latest version of Toyota's self-charging hybrid system is deeply impressive, from an economic and environmental perspective, as well as for its pleasing driving characteristics. 
It's quiet and smooth around town, where the powertrain operates in EV mode for a surprisingly significant amount of time, while the 1.8-litre petrol engine and battery work together brilliantly to provide the seamless power and flexibility you need for journeys on A-roads and motorways. 
I was privileged to drive Toyota's first ever hybrid, the Mk1 Prius, in Japan in the late nineties before it went on sale here. Looking back now its technology seems archaic, and against a headwind of scepticism from petrolheads who took umbrage at the Prius's mission to help save the planet, Toyota ploughed a lonely hybrid furrow. 
Ironically, instead of petrolheads it's preachy EV adopters who slate Toyota for sticking with hybrid tech nowadays, claiming the company has been too slow to embrace electric-only power. Well, we've seen 90+mpg on the dashboard readout of the Corolla several times when driving around our local country lanes, which is more than I remember eking out of the 50cc step-through moped I briefly flirted with as a youth, and I seriously doubt that Corolla buyers need to take eco lessons from the drivers of electric 'Two Ton Tessies' that are proliferating in these parts. 
Partnership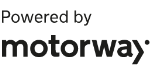 Need to sell your car?
Find your best offer from over 5,000+ dealers. It's that easy.
On motorway runs we've been getting between 45-55mpg, depending on how much of a hurry we're in, which means we're getting diesel-like economy, without the added smog. On a cross-country A-road it's likely to be closer to 65mpg, and I'm very satisfied with that figure.
I've mentioned previously what a pleasure the Corolla is to drive, especially when stepping from an SUV/crossover-type car. I've even suggested occasionally that it has a sporty feel, but that's not to say you'd want to take it on a track day. In spite of its big alloys and wide tyres in our almost-range-topping GR Sport spec, the Corolla doesn't respond very well to being driven on its door-handles. Driven merely briskly though, the deft steering response and a well tied-down chassis mean the Corolla is reassuring and even fun.
Talking of spec, the GR Sport is pretty lavishly kitted out. For a little less than £3,000 over the Corolla Icon's £30,225 starting price, you get 18-inch gloss black machined-finish alloy wheels, front and rear parking sensors with auto brake (the latter being occasionally annoying/alarming when it activates unexpectedly during close-quarter manoeuvres in car parks), a three-spoke leather wheel with red stitching and creaky chrome insert, power adjustable lumbar support for the driver, and auto-retractable door mirrors. 
That's on top of the suite of Toyota Safety Sense driver aids, a 10.5-inch multimedia system — requiring a cable connection for Android phones, wireless for iPhones — and wireless phone charging of the Icon, and LED dual-beam projector lights and smart-entry/push-button start of the intermediary Design trim. All-in-all, it makes for an impressive package, and one I've enjoyed more than I expected over my six months getting to know the car.
Toyota Corolla GR Sport: second report
Our Toyota Corolla hatch ticks lots of boxes, but practicality lets it down.
Mileage: 8,444
Economy: 53.2mpg
A three-and-a-half-hour haul to Toyota's plant at Burnaston, Derbyshire, was a welcome chance to reacquaint myself with the pleasures of driving our Corolla hybrid. We weren't going for a family reunion – although our car had rolled off the production line there – but to check out the latest development in the brand's ongoing decarbonisation strategy, which involves shoehorning hydrogen tanks and a fuel cell into a Hilux pick-up truck.
Seeing a traditional ladder frame exposed as the technical team explained the Hilux highlights made it look like a hydrogen hot-rod build, but while I'm about as excited as it's reasonably permissible to be about the prospects of a hydrogen-fuelled transport future, I'm more than happy for now with the excellent performance of our Corolla's 'transitional' self-charging hybrid system.
It seems a bit harsh to call it a mild hybrid, because the car is a perky performer with a well sorted chassis that's much more fun to drive than Corollas of old. Some passengers have suggested the suspension is a little too firm, but I like the fact the ride and handling balance has been tweaked further towards driver engagement than many might expect from the Corolla nameplate.
The other side of the coin is that this version of the world's best-selling family car seems a bit short on the practicality that I've always associated with the Corolla name, and that means it's too often left parked outside the house when trips with the family are in the offing. Rear legroom is restricted, while a dashboard that juts out at knee level for taller passengers in the front – my partner is 5ft 9in – means edging the seat forward to give more rear space brings little reward.
But the biggest failing in my view is that the sloping tailgate means the boot doesn't have enough headroom to accommodate our medium-to-large dog. As a result, Lottie has only travelled in the Corolla once so far, which meant folding the rear seats – resulting in a noticeably stepped load area – and a three-hour journey home from Devon with hot dog breath on my neck.
Of course, the most obvious solution to some of my transport issues would be an upgrade to the Corolla estate, but in my view this five-door variant could and should be a little more accommodating.
There are a couple of other grumbles, too, which have come to light over the past two months. The first relates to the chrome-effect buttons for climate-control functions, which are small and hard to distinguish from one another. As a '50-something', I'm sure I'm not too far from the middle of Toyota's buyer demographic, and can't be the only Corolla driver who has to peer hard at the dash to work out which button I need to press to alter the output settings. It won't be an issue for those with 20:20 vision, but I'd like chunkier buttons with bigger labels.
It's also slightly annoying that every time I slide my smartphone onto the charging pad on the centre console, I accidentally turn on one or other of the heated front seat switches that sit just in front of it.
When we welcomed the Corolla to our fleet, I wrote effusively about the seemingly great integration of the electronic driving aids, and the drive to Burnaston reaffirmed my appreciation of the active cruise control and lane-keeping assistance, which really help to create a relaxing environment.
On the other hand, the autonomous braking system, which seemed pleasingly innocuous at first, is really starting to get my goat. It's jammed on the anchors in error far too many times for cars parked on the roadside, pedestrians on the pavement and cyclists at T-junctions, and every time it happens there's a heart-stopping 'what the hell' moment before my brain clicks into realise it's just the AEB having a hissy fit.
Judging by the Auto Express inbox – and our own wider experiences with AEB systems – this is a generic problem rather than something I should pick on Toyota for. But it's still unsettling for drivers and passengers alike, and will undoubtedly affect the Corolla owner experience.
Toyota Corolla GR Sport: first report
Our hybrid hatch is good to drive, but tight on space
Mileage: 3,901
Economy: 54.9mpg
Back in the late nineties when Jeremy Clarkson-types were making pious jokes about the original Prius hybrid, I was geeking-out on its 'future tech' and animated dashboard; remember the tortoise-shaped warning light that flashed on the dash when the battery ran out of puff?
But the giant Toyota industrial machine was not deterred by the sneers of non-believers. It had looked around, crunched the numbers, and declared it was developing hybrid tech to be the only truly sustainable path to a hydrogen-fuelled future. While others point at advances in battery EVs, and hoot that fuel-cell-powered cars will remain the stuff of fantasy forever, all I will say is that, having spent the last month or so at the wheel of the latest generation of hybrid Corolla, not a single part of me wishes I was driving an EV hatchback instead.
I write this having just returned from the 45-mile drive I make regularly between Hampshire and West Sussex, on busy A and B-roads, and on which the Corolla frequently returns more than 64mpg. I thought my old Mercedes B-Class diesel was frugal after once returning 48mpg on that trip, but the Toyota is in a different league. Such parsimonious sipping of petrol makes it impossible to believe the Corolla is doing more damage to the planet than an EV, and I speak not as a climate-change denier, but a pragmatist – who has yet to install a home charger.
The Corolla I'm driving on an extended loan is our original road-test car, which delivered 54.2mpg over the course of that test. It's currently mostly used for a mixture of B-road tootling by my partner, who gets up early to tend to her livestock, and typically more rushed motorway mileage by yours truly. Between us we're averaging close to 55mpg.
There's not much to criticise about the way this fifth-generation hybrid goes down the road, either. The powertrain, with its combination of recently upgraded battery and motor, plus smooth 1.8-litre engine, makes a total of 138bhp, giving swift progress when required. 
I've enjoyed how composed the car feels when attacking the twisty bits, as well. The ride is just on the acceptable side of firm (and the tyres occasionally on the noisy side), but the damping is excellent, even over Hampshire's execrable tarmac, and the Toyota grips and turns nicely. 
The excellent integration of safety systems has also impressed me, especially the lane-keeping assistance, which together with the active cruise control, takes much of the strain out of motorway driving. The Corolla looks sharp in this car's GR Sport trim with natty black machine-faced alloys – but I'm dreading the near inevitability of that first kerb contact, because we often have to park next to the pavement in town.
Less impressive are the Corolla's relatively confined rear quarters, because my nine-year-old daughter tends to sit with her feet up if riding behind me; I'm a big unit and need all of the driving-seat travel. The sloping hatch eats into boot space, too, so we're yet to try it on the dog. 
| | |
| --- | --- |
| Model: | Toyota Corolla 1.8 Hybrid GR Sport |
| On fleet since: | May 2023 |
| Price new: | £33,005 |
| Engine: | 1.8-litre 4cyl, 138bhp |
| CO2/tax: | 105g/km/£170 |
| Options: | Metallic paint (£630) |
| Insurance*: | Group: 17E Quote: £825 |
| Mileage: | 10,480 |
| MPG: | 53.2mpg |
| Any problems? | None so far |
*Insurance quote from AA (0800 107 0680) for a 42-year-old in Banbury, Oxon, with three points.