Toyota Corolla vs Honda Civic vs Kia Ceed: 2023 group test review
The updated Toyota Corolla takes on the Honda Civic and Kia Ceed in a three-way hatchback clash
Who makes the best family hatch? It's a hotly contested class, and with some of the big names either slipping up or just long in the tooth, there's a chance for a new leader. 
Last time we tried to answer the question, the Toyota Corolla put in a strong showing, but ultimately had to settle for second behind the Honda Civic. Can the revised version go one better this time?
Then there's the Kia Ceed. In a previous hatchback showdown we ranked it above the Volkswagen Golf and latest Peugeot 308, so it's guaranteed to put up a strong fight here. Our Real-World Road Test will find us a winner.
| | | | |
| --- | --- | --- | --- |
|   | Toyota Corolla 1.8 Hybrid GR Sport | Honda Civic e:HEV Sport | Kia Ceed 1.5 T-GDi GT-Line S |
| Price: | £33,005 | £31,795 | £31,170 |
| Powertrain: | 1.8-litre 4cyl hybrid petrol, 138bhp, front-wheel drive | 2.0-litre 4cyl hybrid petrol, 181bhp, front-wheel drive | 1.5-litre 4cyl turbo mild-hybrid petrol, 158bhp, FWD |
| 0-62mph: | 9.2 seconds | 7.9 seconds | 8.6 seconds |
| Test economy: | 55.2mpg/12.1mpl | 50.3mpg/11.1mpl | 43.5mpg/9.6mpl |
| CO2: | 105g/km | 113g/km | 137g/km |
| Annual VED: | £170 | £170 | £170 |
Toyota Corolla
We don't get the fire-breathing GR Corolla in the UK, but for most buyers the GR Sport trim tested here will make more sense as an everyday drive. It features a sporty bodykit, but is otherwise mechanically identical to the rest of the range. With a 1.8-litre hybrid powertrain, it's priced at £33,005.
Tech highlights 
While there's not much new to see from the outside, Toyota has made some fairly significant technical changes under the skin of the Corolla. The Japanese brand has always been at the forefront of hybrid technology, and its latest know-how has been applied to both the 1.8 and 2.0-litre hybrid powertrains. 
A new power-control unit reduces electrical losses and is quieter than before, while the battery is physically smaller and 14-per cent lighter, but its capacity has increased by 14 per cent. The transaxle is both more compact and lighter, but the electric motor it houses produces more power, too. The result for the 1.8-litre hybrid is a total output of 138bhp – a 16bhp increase over before.
Safety: Euro NCAP hasn't retested the Corolla since it has been revised, so it still carries a five-star rating from 2019. Toyota says it has improved the car's various assistance systems, though; a new front camera covers a wider field of view, and the forward-facing radar is also better at detecting obstacles than before. 
On the road
The current 12th-generation Corolla has always  been pretty competent from behind the wheel, but the improvements to the hybrid system have turned what was just an efficient powertrain into one that's more pleasing to drive.
Around town: More power from the electric motor means that the Corolla feels livelier in EV mode, and the enlarged battery allows it to go for longer without the engine cutting in. 
Both aspects mean that it's even easier and smoother to drive at low speeds than before. The one exception is the adaptive brake regeneration, which changes the level of deceleration based on road and traffic conditions. We found its unpredictable nature hard to get along with. 
A & B-roads: Toyota hasn't adjusted the chassis set-up in the mid-life updates, but then, not much needed to change, because the Corolla delivers a very positive blend of a comfortable ride and enjoyable handling. The car's balance is neutral but adjustable, turn-in is keen, and the steering itself is precise, if just a little on the light side.
Partnership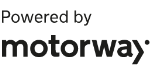 Need to sell your car?
Find your best offer from over 5,000+ dealers. It's that easy.
Motorway: The extra power of the 1.8-litre engine drops the 0-62mph time from 10.5 seconds to 9.2 seconds. It means that getting up to motorway speeds is a quicker process than before. 
When the engine is worked really hard, it's still accompanied by a loud drone, because the e-CVT transmission causes the revs to rise at a rate that doesn't match the road speed, but the extra electrical energy means that happens less frequently than before. 
Ownership
The main benefit of Toyota's hybrid system is that the Corolla is very frugal – even more so than before. It'll be easy to achieve more than 50mpg in everyday driving, and if you do plenty of mileage around town, where this petrol-electric system works at its best, then it won't be much of a challenge to get close to the WLTP-certified 60.1mpg figure. 
Inside, the cabin looks much the same as it did before the updates. The exceptions are the new infotainment screen and digital driver's display, but that means you're getting a fairly uncluttered interior design which is easy to work out. 
Build quality feels solid, although the Honda's cabin feels more special. We'd be slightly concerned by the use of piano-black plastic on the centre console; putting cans and bottles inside the cup-holders could soon mark the shiny trim surrounding them, if you're not careful. 
Storage: Cubby spaces could be better thought-out, though. The central bin between the front seats is very small, the door bins are merely okay, and the smartphone shelf struggles to contain the latest large devices. 
Practicality
Relative to the class norm, the Toyota lags slightly behind the competition. Both the Civic and Ceed are more spacious.
Rear Space: Of the three cars here, the Toyota is the least generous for rear-seat passengers overall. Kneeroom is similar to the Ceed's, but there's less headroom – although there's more than in the Honda. The Corolla is the narrowest car across the cabin, so it's a little cramped for three.
Boot: At 361 litres, boot space is below average for the class, and 54 litres behind what the Civic is able to offer. Loading items into the back of the Corolla can be a bit of a pain, too; a lip height of 750mm is over 90mm higher than both the Kia and the Honda, and the bumper is very deep. 
What to buy?
Which engine and trim we'd choose
Engines: The 1.8 hybrid has been upgraded, but so has the range-topping 2.0-litre model. The bigger unit now offers 193bhp (up 12bhp from before) and a 0-62mph time of 7.4 seconds. 
Trim: There are four levels to choose from – Icon, Design, GR Sport and Excel. Design spec gets all of the useful kit such as the big touchscreen. A panoramic sunroof, standard on the GR Sport, is a £960 option here, though. 
Options: Other than the sunroof, the only other options are colours – there are nine exterior shades to choose from.
Our choice: Design trim with the 1.8 Hybrid gives the best blend of kit and economy.
Honda Civic
In entry-level Sport trim, the new Civic is priced from a competitive £31,795. However, at the time of going to press, Honda informed us that "due to customer demand beyond expectation and ongoing supply chain disruption, Honda is temporarily closing order books for the Civic".
Tech highlights 
For the 11th-generation Civic, Honda has produced a more polished, grown-up product – and that goes further than just the understated exterior design. The body is more structurally rigid than the previous car's, while the suspension components – similar in design to the previous Civic's – have been revised with the ultimate aim of making the latest model both sharper to drive and more refined. 
As with the Toyota, the Honda uses a hybrid powertrain, but the methods of combining petrol and electric drive are quite different. The Civic's 2.0-litre four-cylinder petrol engine can either drive the wheels directly or disconnect from the driving and act purely as a generator to a 1.05kWh battery. 
Safety: A five-star rating was awarded to the Civic when Euro NCAP tested it in 2022, with all four categories being rated in the 80-90 per cent range. An array of eight sonar sensors are better at recognising potential hazards more accurately and reliably than the radar-based system used by the previous Civic. 
On the road
Of these three, the Honda feels like the most sophisticated car to drive. It's impressively refined across the board and, save for a little jiggling at low speeds, it's comfortable, too.
Around town: For the most part, the Civic feels more like an EV to drive in urban areas, bringing benefits such as smoothness and responsiveness usually reserved for pure battery-powered vehicles. 
The engine kicks in at times, but only introduces a subdued hum into the background. At these speeds, the ride is more fidgety than in the other two.
A & B-roads: At higher speeds, that fidget soon disappears, and what's left is a car that displays sophisticated damping and excellent body control. There's plenty of grip, while the brakes are well weighted, which makes the Civic a confidence-inspiring car whether you're driving enthusiastically or not. 
With the most power here, the Civic is, quite predictably, the quickest. The instant response of the powertrain means that it feels as quick as the car's 7.9-second 0-62mph time suggests. On the occasions that the engine is working hard, it's a little more audible than the Toyota's, but not by much. 
Motorway: High-speed stability at the wheel of the Civic is excellent, and its impressive ability to isolate suspension knocks not only helps at low speeds, but also relegates road noise to a distant rumble on a motorway.
Ownership
Given the performance advantage it has over the Toyota, it's no surprise to see the Civic's economy figures fall a little short. However, 50.3mpg is still very impressive, and that translates to a cost of £1,324 in petrol bills for every 10,000 miles you cover. That's £95 more than the Corolla over the same distance, but significantly less than the Ceed. 
While build quality was never an issue in the previous-generation Civic, the fit and finish here feels flawless. What's different this time around is that there's an appealing dashboard design to go with it. The central span of the cabin neatly integrates the air vents into a textured panel, which sits just above some easy-to-use climate controls. Individual buttons for the gear selector are a little unusual, but they get the job done. 
Storage: The Civic's storage options are larger and more plentiful than the Corolla's. The smartphone cubby is useful, because there's space to charge a device on the wireless pad and have another connected to one of two USB ports at the same time. 
Practicality
As good as the Civic is to drive, it's the space that it offers for people and luggage that is its strongest suit. 
Rear Space: Legroom is by far the most generous of this trio; back-seat passengers are treated to roughly 70mm more space than the Toyota or Kia can provide, and the Honda also boasts the widest cabin, which helps if you need to carry three. 
That centre seat is fairly perched, but it's comfortable enough. On the other hand, headroom is a little tight when compared with the Civic's rivals here.   
Boot: At 415 litres, the Honda's boot is also the largest. It's not by much, though – the Ceed is only 20 litres behind – but the wide and long hatchback opening makes the space easier to access. As in the Corolla, there is a slight step up towards the back seats and the Honda's overall shape isn't the neatest.
What to buy?
Which engine and trim we'd choose
Engines: There's just the one hybrid powertrain for the Civic. It's appreciably more powerful than its rivals, but is hardly any more expensive.
Trim: Sport and Advance specs are offered. The £2,655 premium for Advance adds kit such as a panoramic sunroof, digital driver's display, adaptive LED headlights, a Bose audio system and a heated steering wheel.
Options: Three styling packs offer black, silver or grey highlights on exterior trim parts. Different wheel designs and interior ambient lighting are also available.
Our choice: Sport trim is well equipped, so there's little need to move up the range.
Kia Ceed
The Ceed you see in these pictures is the GT-Line model, which is priced from £25,610. If you want an automatic, however, you need to go for the top-spec GT-Line S; you get a very comprehensive kit list, while the price climbs to £31,170, which still undercuts the Civic.
Tech highlights 
A midlife facelift was introduced to the Ceed range a little over 12 months ago, and along with a new nose and some funky LED tail-lights, it also introduced improved in-car technology and subtle interior trim changes to the Korean model. 
Mechanically, little was altered. While its Japanese rivals are full hybrids, the Ceed has only mild-hybrid assistance. Power comes from a 1.5-litre turbocharged petrol unit; this uses a continuously variable valve duration to improve efficiency, while waste energy can be recovered as you slow down to assist the engine when accelerating. 
Safety: Back in 2019, the Ceed only achieved four stars in the Euro NCAP tests. Its Adult and Child Occupant categories were strong, but a mark of 52 per cent was awarded in the Vulnerable Road Users category. The top-spec GT-Line S features blind-spot collision warning (which, following last year's updates, is now capable of avoiding collisions) and rear cross-traffic assist (also upgraded at the facelift) as standard. However, these features aren't available on the lower trims. 
On the road
The Ceed's chassis really holds its own beside the Corolla's and Civic's, but their slick hybrid systems only highlight the coarseness of Kia's powertrain.
Around town: A tight turning circle makes the Ceed great at low-speed manoeuvring, while its steering is quite direct. As with the Toyota, the Kia's rack is a bit on the light side, but as you wind more lock on, the resistance builds up quite naturally. 
What takes the shine off the low-speed experience is the gearbox; it introduces a lot of clutch slip when moving off, which means that the response is fairly lethargic.
A & B-roads: The gearbox can be a little clunky at higher speeds, too, but the engine lets the side down more. Performance is fine for the most part, and once you've got past the slight lag typical of combustion engines (electrical assistance hides this in the Corolla and Civic) the 0-60mph time of 8.6 seconds is a little quicker than the Toyota's. 
To extract this, though, you'll need to use all of the engine's revs, at which point the 1.5-litre unit becomes very coarse. In Sport mode the gearshifts can become quite jerky, too.
Motorway: At higher speeds the Ceed's ride settles down somewhat, but this still isn't the best long-distance cruiser in this test, mainly because the Kia's competitors here are better at isolating road noise from their occupants. 
Ownership
The differences between a mild and a full hybrid are clear at the pumps. While the other pair can manage to get at least 50mpg without really trying, the Ceed is at least 10mpg behind, which translates into a significant financial difference. 
At £1,837 per 10,000 miles, the Ceed will cost £608 more to fuel than the Corolla over the same distance. That's a gap that will widen if you do lots of town driving, because despite the Ceed's start-stop system and the potential for engine-off coasting in Eco mode, there's no electrical assistance when you're on the power. 
Not only does the powertrain feel a little old-hat beside its rivals, the same is also true of its cabin. The layout is fairly functional, but it looks a little fussy and disjointed in this company. The Kia has more hard plastics on show than the Honda (the same can also be said of the Toyota), but otherwise the build quality feels sturdy enough.
Storage: There are a two shelves under the main part of the dash, with the higher area designed for wireless charging. If you need to connect a USB cable (as you'll need to if you want to use Apple CarPlay or Android Auto) then the space isn't really adequate to fit your phone while it's plugged in. 
The cubby under the centre armrest is smaller than the Honda's, but larger than the Toyota's, and there are a pair of deep cup-holders in the centre console, while the door bins are deep, too.
Practicality
The Ceed's cabin space is pretty much standard for the family car class, while its boot space is a little better than average.
Rear Space: Both legroom and headroom in the back of the Kia are fine (the latter is the best of this three) and there's plenty of space for feet beneath the front seats. If you want to carry a third passenger, it's worth noting that when the fold-down armrest is hidden away, it forms a very hard backrest for the person in the middle. Isofix points are easier to reach here than in either rival. 
Boot: A 395-litre boot isn't just a decent volume for the class, but the shape is also usefully square and flat. There are a couple of hooks and some strapping to hold smaller bags and items, and if you lift the false floor to its highest point, it means that it forms a level load space with the 60:40-split rear seats.
What to buy?
Which engine and trim we'd choose
Engines: Currently, the Ceed is only offered with a 1.5-litre turbocharged petrol engine. The previous 1.0-litre three-cylinder petrol and the 1.6-litre diesel are no longer available.
Trim: Trim choices span 2, GT-Line, 3 and GT-Line S. If you want an auto gearbox, only the top GT-Line S will do; the other three specs are six-speed manual only.
Options: Eight different colours for the Ceed aren't available on each trim. The Blue Flame of our test car, for example, is exclusive to GT-Line trim, while Splash Lemon is only offered on 2 and 3 cars. 
Our choice: If you don't need an automatic gearbox, save cash and get the GT-Line version.
Results
Which car comes out on top? 
Winner: Honda Civic
| | |
| --- | --- |
| Pros | Cons |
| Smooth hybrid system | Firm low-speed ride |
| Great chassis | Rear headroom could be better |
The Honda Civic fends off two of its toughest family-car rivals, once again showing its class across the board. 
In terms of its powertrain and chassis, it's the most sophisticated car here, while passenger and boot space are both above average for the segment. Throw in a decent infotainment system, impressive economy and strong value, and it's a very tough car to fault. Once sales recommence, this is where our money would go.
Runner up: Toyota Corolla
| | |
| --- | --- |
| Pros | Cons |
| Fabulous fuel efficiency | Small boot |
| Great to drive | Above-average finance costs |
Updates to the Corolla have turned an already-strong all-rounder into one that's even closer to toppling the best. 
An improved hybrid system makes the drive even more relaxing, while injecting an extra dose of pace, and few rivals come close to matching its economy. We'd like a little more cabin space, and with a more competitive finance deal it would be close to earning an extra half star.
Third place: Kia Ceed
| | |
| --- | --- |
| Pros | Cons |
| Spacious cabin | Rough petrol engine |
| Long warranty | Clunky automatic gearbox |
Despite its third place here, the Kia puts in another convincing display.  Its ride and handling come close to two of the best-driving cars in this segment, and you're getting a very well equipped car for the cash, while leasing costs are very tempting. But you pay for a less advanced powertrain, which isn't as frugal or refined as its rivals'. If you don't need an automatic gearbox, we'd choose the manual instead.
Specs and prices
| | | | |
| --- | --- | --- | --- |
|   | Toyota Corolla 1.8 Hybrid GR Sport | Honda Civic e:HEV Sport | Kia Ceed 1.5 T-GDi GT-Line S |
| Petrol or diesel? | Petrol | Petrol | Petrol |
| MPG | 54.2 | 50.3 | 43.5 |
| Fuel price (£) | £1.46 | £1.46 | £1.46 |
| P11D value | £32,775 | £33,485 | £30,915 |
| Fill up | £63.00 | £58.60 | £73.25 |
| On the road price/total as tested | £33,005 / £33,365 | £31,795 / £32,445 | £31,170 / £31,765 |
| Residual value (after 3yrs/36,000) | £18,833 (57.1%) | £15,719 (49.4%) | £15,161 (48.6%) |
| Depreciation | £14,172 | £16,076 | £16,009 |
| Annual tax liability std/higher rate | £1,638.75 / £3,277.50 | £1,741.22 / £3,482.40 | £1,978.56 / £3,957 |
| Annual fuel cost (10k/20k miles) | £1,229 (£2,458) | £1,324 (£2,648) | £1,837 (£3,062) |
| Ins. group/quote/VED | 21 / £628 / £170 | 28 / £847 / £170 | 18 / £732 / £170 |
| Service costs (3 years) | £810 | £699 (5 years) | £439 |
| Length/wheelbase | 4,370/2,640mm | 4,551/2,734mm | 4,310/2,650mm |
| Height/width | 1,460/1,790mm | 1,408/1,802mm | 1,447/1,800mm |
| Engine | 4 cyl in-line/1,798cc/e-motor | 4cyl in/1,993cc | 4cyl in/1,482cc |
| Peak power/revs | 138bhp | 181bhp | 158bhp |
| Peak torque/revs | 142/185Nm | 315Nm | 253Nm |
| Transmission | Single-speed auto/fwd | eCVT auto/fwd | Seven-spd auto/fwd |
| Fuel tank capacity/spare wheel | 43 litres/repair kit | 40 litres/repair kit | 50 litres/repair kit |
| Boot capacity (seats up/down) | 361/1,354 litres | 415/1,220 litres | 395/1,291 litres |
| Kerbweight | 1,410/410/750kg | 1,459/471/750kg | 1,412/438/1,000kg |
| Turning circle | 10.8 metres | 11.6 metres | 10.6 metres |
| Basic warranty/recovery | 3 yrs/1 yr | 3 yrs (90k)/3 yrs | 7 yrs (100,000k)/1 yr |
| Driver Power manufacturer position | 10th/6th | 5th/1st | 3rd/5th |
| Euro NCAP: Adult/child/ped./assist/stars | 95/84/86/77/5 (2019) | 89/87/82/83/5 (2022) | 88/85/52/68/4 (2019) |
| 0-62mph/top speed | 9.2 secs/111mph | 7.9 secs/111mph | 8.6 secs (0-60mph) / 130mph |
| Auto Express economy/range | 54.2/513 | 50.3/443 | 43.5/478 |
| WLTP combined | 60.1mpg | 56.5mpg | 47.9mpg |
| WLTP combined | 13.2mpl | 12.4mpl | 10.5mpl |
| Actual/claimed CO2 | 120 / 105g/km | 130 / 113g/km | 150 / 137 g/km |
| Number of airbags/Isofix points | Seven/two | Seven/two | Six/two |
| Parking sensors/camera | F&r/yes | F&r/yes | F&r/yes |
| Lane-keep assist/blindspot/AEB | Yes/yes/yes | Yes/yes/yes | Yes/yes/yes |
| Climate control/adaptive cruise | Two-zone/yes | Three-zone/yes | Two-zone/no |
| Leather/heated seats/wheel | Part/yes/yes | Part/yes/yes | Part/f&r/yes |
| Metallic paint/LED lights | £630/yes | £650/yes | £595/yes |
| Keyless entry & go/powered tailgate | Yes/no | Yes/yes | Yes/no |
| Sat-nav/digital dashboard/USBs | Yes/yes/two | Yes/yes/four | Yes/yes/three |
| Online services/wireless charging | Yes/yes | Yes/yes | Yes/yes |
| Apple CarPlay/Android Auto | Yes/wireless | Yes/yes | Yes/yes |
Now read more about the best family cars to buy...