Toyota Corolla Hybrid Excel: long-term test review
Fourth report: Toyota Corolla family hatchback's credentials get put to test with a new arrival in Wilson clan
Find your Toyota Corolla
Offers from our trusted partners on this car and its predecessors...
Or are you looking to sell your car?
Advertisement
Verdict
The Toyota Corolla's boot may be limited for my family of four, but I've found out it'll suit a younger family of three. Toyota is comfortable and smooth with good safety tech and decent infotainment. It looks great, too.
Mileage: 5,199
Economy: 38.5mpg
In the current climate, looking for an excuse to drive may be understandable but irresponsible. As with everyone else, my journeys have been limited to the occasional food drops and essential shopping trips. However, with my eldest son George about to become a young first-time father, there was nothing to stop us preparing for the latest Wilson addition by 'baby testing' our Toyota Corolla outside at home.
It's a good job we did, too, since one of the first things we discovered was that the baby seat didn't fit the rear Isofix mounts. It turns out that we need a separate base section – probably an obvious thing to anyone with small children, but my baby-seat knowledge is long out of date. It was hit or miss whether test cars came with the Isofix mounting system 20 years ago, when George was born.
Anyway, after George had ordered the correct base unit, we managed to secure the seat the old-fashioned way, using the car's belts. It all fitted snugly, with plenty of room for extra passengers in the rear, and there was enough space for me to sit comfortably behind the wheel without catching the seat behind. I've also started finding all sorts of cubbyholes, door bins and storage that I hadn't bothered looking at before. It's amazing how the thought of baby wipes, bottles and dummies focuses the mind.
It's not all great news when it comes to practicality, though. I've given our Corolla some stick in my previous reports for the limited boot room. In this 2.0-litre spec, a lack of space in the engine bay means the battery sits in the rear under the boot, raising the floor. There is storage beneath, but it's limited by the polystyrene chunk that holds the tyre-inflation kit and protects the battery. The compromise hasn't suited my large, four-person family's needs, but, it was interesting to see how the Toyota coped with George and his girlfriend Lucie's smaller family test.
I didn't give them too much chance of fitting their bulky buggy and baby-essentials bag, but I was wrong. It was snug, yet George loaded the lot with minimal effort. He even commented that there was probably room for a few more bits – and that we could try attaching the parcel shelf, which I usually leave indoors to create some extra room in the boot.
Back when I was able to drive the Corolla more regularly, I found it comfortable and enjoyable. Regardless of which mode I selected (usually eco), it had good grip and body control. It could even be described as exciting at times on the right kind of road, and more often in Sport mode – but as my mind turns to a new baby and gentle runs to the hospital, I'm more bothered about the comfort and safety of our Toyota.
Partnership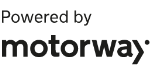 Need to sell your car?
Find your best offer from over 5,000+ dealers. It's that easy.
It's certainly very smooth, even over the speed bumps that litter the streets of south London. I feel secure in the knowledge that it has Toyota's Safety Sense pre-collision system with autonomous braking, plus driver, passenger, side and curtain airbags.
The journey I'd been so looking forward to was very straightforward; dropping George at the hospital when the call came. Lucie, George and baby Zachary returned home the following day. Having the excuse to drive my son to hospital and new grandson back was an absolute blessing.
Third report: Toyota Corolla
Smart hatch is good to drive, but not all that practical
Mileage: 4,774 
Economy: 38.5mpg
I was extremely lucky to get away for a holiday in Lagos, Portugal, before the current pandemic lockdown. A week of sun was a real treat and, it turns out, so was the boot in my Toyota Yaris hire car. In theory the Yaris is smaller than my Corolla, but it was far easier to pack with luggage for three.
That kind of sums up the problem I have with the Corolla: there's not quite enough space and practicality for a family of four. 
The problem is that ours is the 2.0-litre car, and while the hybrid system's battery is located under the rear seats, the larger motor doesn't allow enough space under the bonnet for the regular 12V battery. It has to go under the boot floor, noticeably cutting the capacity compared with the space on offer in the less potent 1.8-litre Corolla Hybrid.
I love the Corolla's colour, though, because it really suits the exterior design. The sharp-looking alloys complement its looks, too, so at least I can enjoy looking at the car out of the window now that we're stuck indoors.
I also enjoy being inside the car, because its dash design and layout are pleasing, and the materials feel good to me. Also, with the current need to keep everything clean and sanitised, it's good to find that the Toyota's interior is simple enough to wipe down, with relatively few nooks and crannies.
Some of my colleagues have complained that the sat-nav is overly complex and a little fiddly, but I've been happy with it and found the directions clear enough. I really like the design of the dials as well, because there's lots of information in one place and this lets me keep my eyes on the road.
However, I don't like how the car beeps at me all the time; it seems like there's a noise for every small issue, such as leaving doors open, speed cameras, or reversing up.
At least getting in and out of parking spaces isn't stressful, thanks to the excellent rear-view camera. It has one of the clearest displays I've ever seen; some cars have a tiny screen that can be hard to use.
The idea of running the hybrid version of the Corolla was to see how it compared with my previous fleet car, a Honda CR-V hybrid. In fact, there doesn't appear to be that much difference; I'm getting fuel economy in the high thirties – pretty disappointing for a car like this, but I am at least enjoying the quiet all-electric running around town.
For now, though, if I do need to drive and drop off shopping for my mother, economy is the last thing on my mind – I've switched to Sport driving mode to increase the fun factor on the short trips I can do these days.
Second report: Toyota Corolla
Disappointing economy and practicality are a shame, but the Corolla's great safety kit and comfortable ride are continuing to impress our man.
Mileage: 4,540
Economy: 44.2mpg
It's four months since the award-winning Toyota Corolla (it was our Best Affordable Hybrid Car at last year's Auto Express Awards) arrived on our fleet, and it's fair to say it's popular with my colleagues and neighbours alike. That's not at all surprising, because it's a good-looking car, often complimented when I'm out and about and praised among those that have driven it in the office. I wasn't really expecting that popularity to follow me home, though.
Two of my neighbours own Denim Blue Toyotas. Living either side of me, both work for a firm that appears to use economical Toyota hybrids as staff cars. One neighbour, who can't wait for the imminent upgrade from her 2016 Auris to the newer Corolla Hybrid, struggles to distinguish our cars and relies on the number plates for quick detection. I'm less confused. The Corolla looks noticeably sharper to me, but I'd be lying if I didn't confess to trying to unlock the wrong car on at least one early-morning start.
My neighbour loves the silent running around town and the fact she can squeeze many miles out of £10 worth of fuel in her Toyota. I'm not doing quite as well as expected on fuel consumption, with just 44.2mpg so far. That's OK, but is not much more than the 40.7 I managed in the far heavier Honda CR-V Hybrid that I ran prior to this Toyota. I'm certainly nowhere near the Corolla's claimed figures of 50-58mpg.
I did get the internal dash display to register an impressive 48mpg with some effort in the first few months, but that's fallen away as my enthusiasm for eco driving has waned.
But it's not all about the economy; I'm also loving the kit that's fitted to my Corolla. I got to test it out over the Christmas period with lengthy motorway and A-road runs up north to visit family. I found the adaptive cruise control easy enough to program and adjust through the steering wheel controls (and the roads were clear enough to use it at night). The readout on the digital dials is sharp and clear, and I can also view speed limits with road-sign recognition and monitor my eco driving (or lack of it), or even view directions from the infotainment and sat-nav.
I also found the auto-dimming headlights  and auto wipers helpful on some dark, wet, winding Lincolnshire roads. Another plus point is the amount of adjustment on the headlight beams, so I can focus on the road and avoid being flashed by irritated farmers. 
Another hit is the Toyota's autonomous emergency braking tech. It's probably the least fussy that I've tested. You know it's there, but it doesn't constantly interrupt you. Maybe it's down to my relaxed driving style brought on by the smooth-running hybrid. Who knows? But it's a welcome break from numerous other warning alerts, because the Corolla can sound off a bit. There are multiple beeps from parking sensors and speed camera radar detection. It's a little like driving with a paranoid parent in-car, catastrophising about every potential hazard ahead, so I've switched off the camera warnings to minimise beeps.
The Toyota is very comfy to drive around the speed-bump-hindered roads of South London, even on 18-inch alloy wheels. It's far more cosseting than the similarly sized Mercedes A-Class I ran last year. 
Before writing any long-term report I ensure I get constructive feedback from the family. It's not always easy with teenage sons, but this time my youngest, 15-year-old Harry, piped up that he was struggling for space in the back. He is six foot two, while his older brother, George, matches me at six foot one. Harry thinks the Corolla's rear seats are wide and comfortable enough, but says he has little room for his knees, and his head knocks on the top of the window trim because of the car's low roofline. 
Another practicality issue is the load capacity. The battery sits in the boot, lifting the floor so there's only 313 litres of space. This affects how I use it; the parcel shelf is almost permanently stored under the stairs at home to free up space. More important is usable luggage room. This was the first year my eldest son and his girlfriend, Lucie, didn't accompany the family on our Christmas trip to the in-laws. If they had, we just wouldn't have been able to fit in the five of us plus our luggage (forget about presents), and would have needed to borrow or hire a bigger car.
First report: Toyota Corolla
Our new Toyota Corolla Hybrid Excel impresses as it arrives on our fleet
Goodbye CR-V, hello Corolla. I've switched hybrids, but not like-for-like. The intention in downsizing is to see how my family adapts to a smaller, lighter hybrid vehicle and see what effect the compact Toyota has on our fuel economy figures in London (and further afield). I've high hopes.
The Corolla won Affordable Hybrid of the Year in our 2019 New Car Awards, so fingers crossed it can win over my lot. It's certainly off to a decent start with its appearance.
Many years ago I ran a silver Toyota Auris on our fleet and found it perfectly capable, but incredibly dull. It was like motoring's equivalent to the grey John Major puppet in the Spitting Image series from the eighties.
This new Corolla has none of that about it; it's much more interesting both inside and out, with sharper lines, 18-inch alloys and a decent-looking back end. I love the denim blue colour and metallic finish (£545), while the mix of black and chrome trim lifts it from some of Toyota's blander designs without straying into the polarising look of the Prius. 
The cabin is simple and clean, with materials that mirror the outside: more polished black panels, metal edging and some lovely curved lines in the doors that lead up the straight horizontal that runs right across the dash, making the cabin feel wider. It's all well thought out, too. Most of the buttons and details like the red stitching look and feel of a high quality (although I'm not convinced by the cheaper-looking plastic gearshift paddles).
After six months in an SUV, the space available in the Corolla means we'll have to make some compromises. The back seats are comfortable enough, but legroom is definitely going to be tight for my two six-foot plus boys.
Load space is even tighter, because the hybrid system's battery takes up a massive chunk of the boot capacity. That forces the floor to be lifted upwards, so when we're shopping at the supermarket it's a struggle to slip an overfilled 'bag for life' below the parcel shelf. Packing luggage for any family breaks could prove to be an interesting task, as will be the drum kit challenge come my youngest son's next gig. 
I've only just got the keys, but the one long journey so far was a 400-mile round trip to see my in-laws in Lincolnshire. I found the Corolla comfortable and steady on the motorway, but with enough power to overtake the slower lorries in the crawler lanes without any real fuss. The EV mode regularly kicked in on the flat or heading downhill and the dash display ticked up to a decent 48mpg, but it's too soon to give our proper 'on test' economy figure. Away from the motorway our car was surprisingly fun on the twisty roads across Lincolnshire.
The sat-nav system was easy to use, too, but the constant beeps for speed cameras were annoying so I switched them off.
| | |
| --- | --- |
| Model: | Toyota Corolla 2.0 VVT-i Hybrid Excel |
| On fleet since: | October 2019 |
| Price new: | £30,020 |
| Engine: | 2.0-litre 4cyl & e-motor, 181bhp |
| CO2/tax: | 120g/km (WLTP)/£135 |
| Options: | Metallic paint (£545)  |
| Insurance*: | Group: 21/Quote: £472 |
| Mileage/mpg: | 5,199/38.5mpg |
| Any problems? | None so far |
*Insurance quote from AA (0800 107 0680) for a 42-year-old in Banbury, Oxon, with three points.