Volkswagen Golf Estate vs Toyota Corolla Touring Sports
Can the new Volkswagen Golf Estate compete with the Toyota Corolla Touring Sports in this hatchback-based estate showdown?
The Volkswagen Golf has long been among the best all-round family cars that you can buy, offering plenty of comfort, equipment and space inside. Yet if you need capacity for a couple of bikes or other large items, the hatchback version might not be roomy enough.
That's where this new Golf Estate comes in, because it has a longer and larger boot than the standard model. In previous forms the Golf Estate has been a pretty simple addition to the range, essentially being a more spacious option with all the same great qualities as the normal Golf hatchback. But has this new version followed those same lines? To find out we've lined Volkswagen's latest model up against the Toyota Corolla Touring Sports, which is one of our favourite family estate cars. 
The Japanese model gives buyers a blend of comfort, technology, practicality and strong efficiency despite offering a surprisingly engaging driving experience.
In this test we're looking at a diesel version of the Golf Estate with an automatic gearbox, so it goes up against a petrol-hybrid Corolla. Both estates are economical and should be cheap to run, and the auto gearboxes will suit commuters as well. Let's find out which is best.
Volkswagen Golf Estate
| | |
| --- | --- |
| Model: | Volkswagen Golf Estate Style 2.0 TDI 150PS DSG |
| Price: | £30,465 |
| Engine: | 2.0-litre 4cyl turbodiesel, 148bhp  |
| 0-62mph: | 8.8 seconds |
| Test economy: | 62.3mpg/13.7mpl  |
| CO2: | 124g/km   |
| Annual road tax: | £150 |
Our Volkswagen Golf Estate 2.0 TDI costs from £30,465 in Style trim, including the DSG dual-clutch automatic gearbox. Our test car was fitted with quite a few options, such as 18-inch alloys, a reversing camera and a sunroof.
Design & engineering
The Volkswagen Golf Mk8 still sits on the MQB platform, which is a widely used architecture shared with many other VW Group models, including the Skoda Octavia and Audi A3. The Golf Estate uses a MacPherson-strut front and a multi-link rear suspension layout, which is typical for this kind of car. It also features a system called XDS, which is an electronic differential lock that helps improve traction in corners.
The Golf Estate gets the same visual upgrade as the Mk8 hatch at the front, and as you'd expect with an estate, the rear end is elongated and has more glass. The wheelbase is longer than the Golf hatchback as well, so there's a lot more room inside overall.
There's been an interior overhaul and it's the most major change over the previous Golf Estate as a result. The build quality is good and there's plenty of tech, but we're not convinced that the materials inside are any better and in some places it feels less upmarket than the previous model, which is a shame. It has a neater, more minimalist look than the Toyota, but this new Golf does away with many physical buttons (see Infotainment on page 70), so it's not as user-friendly as the Corolla.
The Style model we're testing here is fitted with a ten-inch touchscreen display with satellite navigation, smartphone connectivity and more, plus climate control, ambient lighting, LED lights, keyless start, microfibre seats and 17-inch alloys.
Driving
On our test car's upgraded 18-inch alloy wheels, the Golf Estate is mostly a comfortable family car; it settles down nicely at speed, and it deals with sharp movements, like potholes, really well. However, at medium speeds it never feels fully settled and isn't quite as smooth as its rival in this test. The effect is exaggerated if you're loaded up, too, although we didn't get a chance to try the Toyota with a full load to compare this directly.
Partnership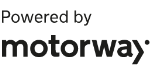 Need to sell your car?
Find your best offer from over 5,000+ dealers. It's that easy.
The seats are comfy, though, and the light controls – particularly the steering, which is also devoid of any feel – mean the VW is nice and easy to drive, and fairly relaxing. It's not as good behind the wheel as the Corolla, but it works well as an everyday driver.
That's partly due to the 2.0-litre diesel engine, which is really punchy from low in the rev range. It means that no matter what gear you're in, you can quickly get up to speed without having to rev it hard. That's good, because if you do bring the revs up it's quite rattly, as you'd expect from a four-cylinder diesel. It's far from intrusive most of the time, though.
With 360Nm of torque, it's easy to see why it's such a strong engine, and it's faster than the 1.8-litre hybrid Toyota from 0-62mph. The Golf Estate takes 8.8 seconds while the Corolla needs 11.1 seconds.
Although the seven-speed DSG gearbox is good for motorway driving and changes gear swiftly and smoothly once you're up to speed, it has low-speed driveability issues. It's rather jerky when pulling away and manoeuvring, and is particularly prone to getting caught out at junctions. You might pull up to one while slowing down, see it's clear to go and press the throttle, only to find nothing happens for a moment while the gearbox catches up. The CVT in the Toyota is much more responsive, because it can bring the electric motor in instantly in this kind of situation.
Practicality
The Golf Estate is much larger than the normal Golf in terms of boot space; there's 611 litres with the seats in place, where the hatchback model only has 381 litres. The Golf Estate is roomier than the Toyota here, too, because its Japanese rival only has 581 litres of space. 
Its higher roofline makes also the Volkswagen feel more spacious inside than the Toyota. There's enough room for adults to sit in the rear seats fairly comfortably, although the middle seat is rather tight. That's the case in the Corolla as well.
One key area for some buyers is the towing capacity, which is 1,600kg with this version of the Golf. The 2.0-litre diesel engine is strong and it should be great for towing a trailer. It beats the Toyota here, because the hybrid can only pull 750kg, less than half of the Volkswagen's ability.
Ownership
There's lots of safety equipment available with the VW, including lane- keep assist, AEB, blind-spot assist and parking sensors all round. It's a bit stingy that a reversing camera isn't included, because you do get this on the Corolla. The Golf's five-star Euro NCAP rating brings peace of mind, however.
Volkswagen finished in a poor 19th place out of 30 manufacturers in our Driver Power 2020 owner satisfaction survey, yet Toyota finished in sixth place. This suggests that the ownership experience would be better with the Corolla, which also gets a longer five-year warranty than the Golf's three-year cover.
Running costs
The diesel Golf proved to be very efficient on our test, because it returned 62.3mpg overall. That works out at a fuel cost of £1,086 for a driver covering 12,000 miles a year, beating the Corolla's annual cost of £1,386, which is a result of its 48.8mpg return. Part of this was down to sparse traffic in lockdown, however, and we would expect the Toyota to be much more economical in traffic or around town. 
That's not to take away from the Volkswagen's highly impressive efficiency on the motorway, though. Thanks to a 50-litre fuel tank, the Golf's total range is 685 miles, which is really appealing to those drivers who hate visiting petrol stations.
Testers' notes
"Our test car came with a cream-coloured interior, but we'd avoid this option because any dirt is immediately obvious. The microfibre cloth feels upmarket and comfortable to sit on, though."
Toyota Corolla Touring Sports
| | |
| --- | --- |
| Model: | Toyota Corolla Touring Sports 1.8 Hybrid Excel |
| Price: | £30,010 |
| Engine: | 1.8-litre 4cyl + e-motor, 120bhp  |
| 0-62mph: | 11.1 seconds |
| Test economy: | 48.8mpg/10.7mpl  |
| CO2: | 103g/km   |
| Annual road tax: | £140 |
The Toyota Corolla Touring Sports is the estate version of this excellent family car. It's only available as a hybrid, which means there's a petrol engine – here a 1.8-litre unit – and an electric motor plus a battery. This version is a high-spec Excel model, which is close to the Golf's price, at £30,010.
Design & engineering
The Corolla is based on Toyota's New Global Architecture platform, which uses a sophisticated double-wishbone rear suspension layout that's key to the model's comfortable and enjoyable road manners.
Its powertrain is advanced as well, thanks to its hybrid layout, although it's nothing new; Toyota has been using this type of hybrid set-up for decades now. There's a small electric motor and battery linked to a naturally aspirated petrol engine via a continuously variable transmission (CVT).
This type of gearbox is becoming more common, but in case you're new to the term, it's a type of transmission that varies its ratio automatically to give the best response at a given time, and rather than switching between gears it slides up and down a scale. This means it tends to set the revs at an optimal level when accelerating, which can create a droning sound, but the Toyota's software settings mean it does this less frequently than in previous iterations. It's not as complex as it sounds; you just press the right pedal to go and the left pedal to stop, exactly the same as a normal automatic.
The Corolla Touring Sports is well equipped, and this Excel model comes with smartphone connectivity, sat-nav, climate control, parking sensors, keyless start, a reversing camera, 17-inch alloys, LED lights and heated seats. It's better equipped than the Golf at the same money.
Its interior is on a par with the Volkswagen's in terms of material quality, and although the Toyota's is a busier design to look at, it's also easier to use while driving because there are more buttons that allow quick access to menus on the touchscreen, as well as for the climate controls.
Driving
The Toyota's complex suspension set-up means that it's both more comfortable and more fun to drive than the Golf Estate. It's not totally smooth over rough country roads, but harsh bumps are rare and it is very settled on the motorway.
It's got precise steering like the Golf, but it's slightly heavier and more engaging to use, and the suspension controls body roll better in corners, so you can feel confident in driving quickly. It's no sports car, nor is it as fun as a Ford Focus Estate, but the Toyota is very good to drive while also being relaxing, the latter mainly because of the powertrain.
It's not fast, with 0-62mph taking 11.1 seconds, and it's nowhere near as punchy as the 2.0-litre diesel Golf. Yet because the electric motor fills in for the naturally aspirated unit, it's torquey enough to get up to speed promptly once you're rolling. 
The CVT transmission sends revs high while accelerating, but because the engine is well insulated from the cabin, it's not too noisy. However, it's hardly enjoyable, and the seven-speed  automatic gearbox in the Golf Estate is more satisfying to use.
Yet the opposite is true around town, where the Golf's DSG box is frustrating and sluggish. In contrast, the electric motor and CVT combination in the Toyota is very relaxing. It doesn't have to shift gears as such, which means it's a lot more responsive, and very quiet when the petrol engine turns off and the Corolla switches to electric power.
The Toyota's lithium-ion battery isn't very big, so there's not much electric-only running. It's nothing like a plug-in hybrid in that respect and it would be unlikely you'd be able to do a single trip without the engine turning on at least once.
Practicality.
There's plenty of storage inside the Corolla, and it's a very practical car next to a normal family hatch. It's outclassed in terms of boot space here by the Golf, though, because it has 581 litres of load bay space with the seats up and 1,606 litres with them folded down. The Golf has 611 or 1,642 litres respectively.
While there's enough space in the rear seats for adults, it feels a bit darker and more cramped than the Golf because the roofline is lower. There's a good amount of legroom in the back, however.
The Toyota counters with a standard reversing camera (it's £300 on the Golf), plus parking sensors and a powered tailgate, so it's got all the tech you need.
Ownership
Toyota cars have a reputation for reliability and the car maker came sixth out of 30 brands in our Driver Power 2020 satisfaction survey, well ahead of Volkswagen's 19th-place finish. If we were to bet on the best long-term reliability of these cars, our money would be on the Toyota – also reflected in its five-year warranty.
There's lots of safety kit, including a collision warning, AEB, adaptive cruise, auto high beams, lane-departure warning and lane-keep assist. Both cars earned a five-star Euro NCAP safety rating.
Running costs
While the Golf was more economical on our test route, the Corolla Touring Sports sits in the 25 per cent Benefit-in-Kind bracket, which means standard-rate earners will pay £1,490 a year in company car tax. The diesel Golf Estate sits in the 27 per cent BiK bracket, so the same earner would pay £1,633 a year for that car.
Residual values are decent, too. Our experts predict that the Toyota will hold on to 48 per cent per cent of its original price after three years or 36,000 miles, and be worth £14,414. The Volkswagen retains 45.8 per cent of its value when new in the same period and will be worth £13,950 after 36 months.
Testers' notes
"In our experience, the Toyota hybrid system performs very well around town. It's no wonder that taxi drivers love the Corolla and Prius, because they're comfortable and fuel-efficient."
Verdict 
First place: Toyota Corolla Touring Sports
The Corolla isn't quite as practical as the Golf, which would usually exclude it from a win in a family estate car test. Yet it's still very roomy and beats the Golf in some really important ways, so edges slightly ahead. The main one is value, because it's a lot cheaper to lease, but it's better to drive, more comfortable and better equipped, too. The hybrid powertrain also means it's quieter and easier to drive smoothly.
Second place: Volkswagen Golf Estate
If you need a family wagon with the biggest boot, then out of these two cars it has to be the Golf, but the VW is still beaten by the Skoda Octavia in this class. The VW is on the expensive side, too, so in this spec it drops to second place. The frustrating infotainment plays a part here, but it is still a well equipped, comfortable, good-to-drive family car with a very economical engine.
Also consider...
Skoda Octavia
New: Skoda Octavia Estate 2.0 TDI 150 DSG SE LPrice: £29,515 Engine: 2.0-litre 4cyl, 150bhp
The Skoda Octavia Estate is the most spacious family car around, and the fact that it's just as well equipped as the Golf while being more comfy and spacious means it's a better buy. There's a wide range of powertrain choice here, too.
Used: Audi A6 Avant 40 TDI S Line S tronicPrice: £27,995  Mileage: 19,000 miles, 19 reg
The Audi A6 Avant is a gigantic estate and you can get into one that's only a couple of years old and with less than 20,000 miles for around the same cash as our rivals here. Its stunning, roomy interior and punchy diesel engine mean it's a cut above at a cut price.
Figures
| | | |
| --- | --- | --- |
|   | Toyota Corolla Touring Sports 1.8 Hybrid Excel | Volkswagen Golf Estate Style 2.0 TDI 150PS DSG |
| On the road price/total as tested | £30,010/£30,010 | £30,465/£36,670 |
| Residual value (after 3yrs/36,000) | £14,414/48.0% | £13,950/45.8% |
| Depreciation | £15,596 | £16,515 |
| Annual tax liability std/higher rate | £1,489/£2,979 | £1,633/£3,265 |
| Annual fuel cost (12k/20k miles) | £1,386/£2,310 | £1,086/£1,810 |
| Insurance group/quote/VED | 15/£537/£140 | 21/£578/£150 |
| Cost of 1st/2nd/3rd service | £190/£340/£190 | £296 (2 years) |
| Length/wheelbase | 4,650/2,700mm | 4,639/2,679mm |
| Height/width | 1,435/1,790mm | 1,510/1,795mm |
| Engine | 4cyl/1,798cc + electric motor | 4cyl in-line/1,968cc |
| Peak power/revs  | 120/5,200 bhp/rpm | 148/3,500 bhp/rpm |
| Peak torque/revs  | 142/3,600* Nm/rpm | 360/1,600 Nm/rpm |
| Transmission  | CVT auto/fwd | 7-spd DSG auto/fwd |
| Fuel tank capacity/spare wheel | 43 litres/repair kit | 50 litres/£100 |
| Boot capacity (seats up/down) | 581/1,606 litres | 611/1,642 litres |
| Kerbweight/payload/towing weight | 1,370/535/750kg | 1,520/540/1,600kg |
| Turning circle | 10.1 metres | 10.9 metres |
| Basic warranty (miles)/recovery | 5yrs (100,000)/1yr | 3yrs (60,000)/1yr |
| Driver Power manufacturer/dealer pos. | 6th/2nd | 19th/22nd |
| NCAP: Adult/child/ped./assist/stars | 95/84/86/77/5 | 95/89/76/78/5 |
| 0-62mph/top speed | 11.1 secs/112mph | 8.8 secs/138mph |
| Auto Express econ. (mpg/mpl)/range | 48.8/10.7/462 miles | 62.3/13.7/685 miles |
| WLTP combined  | 55.3-62.7mpg | 56.5-60.1mpg |
| WLTP combined  | 12.2-13.8mpl | 12.4-13.2mpl |
| Actual/claimed CO2/tax bracket | 134/103g/km/25% | 122/124g/km/27% |
| Airbags/Isofix/parking sensors/cam. | Seven/yes/F&R/yes | Six/yes/F&R/£300 |
| Auto box/lane-keep/blindspot/AEB | Yes/yes/yes/yes | Yes/yes/yes/yes |
| Clim./cruise ctrl/leather/heated seats | Yes/adaptive/yes/yes | Yes/adaptive/n/£550 |
| Met paint/LEDs/keyless/pwr tailgate | £600/yes/yes/yes | £625/yes/£400/no |
| Nav/digi dash/DAB/connected services | Yes/yes/yes/yes | Yes/yes/yes/yes |
| Wireless charge/CarPlay/Android Auto | No/yes/yes | Yes/yes/yes |