Ford Focus Active Estate: long-term test review
Final report: there's much more to the Ford Focus Active Estate than the SUV-style additions
Find your Ford Focus
Offers from our trusted partners on this car and its predecessors...
Or are you looking to sell your car?
Advertisement
Verdict
Living with the Ford Focus wagon has made us remember just how darned useful estate cars can be. Indeed, we'd say this bodystyle really has merit if you're after more practicality than a regular family hatchback. 
Mileage: 4,693
Economy: 38.3mpg
We've come to the end of our time with the Ford Focus Active Estate and I guess it makes sense to address the big questions first. Would I recommend the Ford Focus? Yes, probably above any other family hatch on sale at the moment, depending on the buyer's requirements. Would I recommend the Active model and the estate bodystyle? That's a little more complicated. 
You can see where Ford is coming from with Active. If family car buyers have told car makers anything in the past decade, it's that they want SUVs, and Ford's Active badge – which has also appeared on the Fiesta supermini and the Tourneo Connect van-based MPV – is an attempt to spread some SUV flavour to the wider Blue Oval range.
For some context, Active trim accounted for around 15 per cent of sales across the Ford model lines where it was offered in 2022. If you still doubt the importance of proper SUVs to the modern mainstream car manufacturer, however, while more than 16,000 Ford Focus models were sold in the same year, customers bought 26,000 Ford Kugas and 35,000 Ford Pumas, both outselling the Fiesta, on 25,000. The days of superminis and family hatches dominating the sales charts are well and truly over.
For £1,100 more than a base Titanium model, the Active adds an extra 30mm of ride height, plastic cladding around the car's lower extremities, additional driving modes for slippery surfaces and a 'low range' setting on the Powershift automatic gearbox, if one is fitted. It's not a bad haul for the cash, but there is the suspicion that if you want to drive off road or on rough tracks even semi-regularly, you'd just get a proper SUV that would at least lift its expensive bits a little further out of harm's way. 
So, having spent six months with the car, I'm imagining the hypothetical ideal Ford Focus Active Estate owner as someone who might have a few particularly nasty speed bumps or potholes around their way, likes the car's slightly raised, cladded looks and doesn't want an SUV. As the sales mix indicates, it's not going to be a lot of people, but I'm confident they'll be very happy with their purchases, primarily because at its heart, the Focus is a really good car.
The main advantage the Focus has over pretty much any SUV at the price point is that it's lovely to drive. The steering weight and response are just right for a car of this type, there's an abundance of grip at the front wheels and good balance through corners.
The Active's raised suspension produces a slightly softer ride at the expense of some extra body lean when cornering, although some people may even prefer that compromise. In any case, the Focus is still much more enjoyable to thread down a twisty road than an equivalent SUV.
Partnership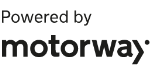 Need to sell your car?
Find your best offer from over 5,000+ dealers. It's that easy.
It's true that ride and handling balance aren't top priorities for many family-car buyers, but don't underestimate the value of a model that feels right on the road. It inspires confidence, making you more connected to what's going on, and everyday driving becomes less of a chore as a result.
The estate bodystyle costs £1,160 more than the Focus hatchback and if you value extra space in the rear, it seems a sensible option. The big, uniformly shaped load space has a few little tricks up its sleeve, too. You can remove the roller-blind parcel shelf and store it under the main boot floor.
When that underfloor space is empty, it serves as a waterproof storage area, with the lid becoming a dividing wall that clips into place to separate your muddy boots in the front part of the boot from the stuff you'd rather not get grubby at the back. It's not a bad device when you're loading the boot with supermarket shopping bags, either, because it provides a bit of support to stop them spilling their contents all over the load bay on the way home.
With only 16 per cent of overall Focus sales being estates, buyers obviously aren't taking the plunge in huge numbers, but I'd certainly see the longer bodystyle as a better investment than Active trim for most people. It even looks better to my eyes.  
The difference between how I felt about the interior for the first time and how I feel about it now speaks volumes about the variation between showroom wow-factor and real user-friendly design in a car. The Focus, with its slightly dated cabin, gives some ground to rivals on the former, but it's right up at the top of the class for the latter – the stuff that really matters.
There are plenty of hard plastics where rivals go soft-touch, the long gearshift design is somewhat old-school and the large infotainment screen looks like a bit of an afterthought jutting from the fascia. But then, that screen is your window to the very user-friendly SYNC 4 infotainment, with its intuitive menus and seamless smartphone integration. No important controls are buried in those menus, either, with volume and climate functions always accessible with a single touch.
Storage is well thought-out, with a wide charging mat that's big enough for larger smartphone models, some neat adjustable cup-holders in the centre console that will fit any cup I've encountered, and a deep storage bin between the comfortable front seats. Rear legroom is excellent. Adults can easily sit behind tall drivers or front-seat passengers who are looking to leave extra space for items such as bags in the footwell.
So in the final reckoning, I have to say that I've got a serious soft spot for the Ford Focus. It's in a class that's slipped some way behind the current zeitgeist of automotive fashion, but it's been an enjoyable and practical car to run. I'd opt for the estate in a heartbeat, and the 1.0-litre EcoBoost engine, but possibly not the Active trim. If you want an SUV, go ahead, but there's no real need to dress your Focus up as one. 
Ford Focus Active Estate: third report
After running our wagon, Steve feels he really needs to speak up in support of the estate
Mileage: 4,595
Economy: 43.3mpg
I love estate cars, but it's fair to say that the average UK family car buyer doesn't. If sales figures and the proliferation of different model types across the market are any indication, most people would much rather have an SUV. 
And who can really blame them? Whereas the good-old estate was once the practical family car of choice, it was first usurped by the origami seating systems of MPVs, and then blown out of the water as SUVs transitioned from specialist rough-terrain tools to cars for all occasions. The traditional estate lacked versatility and seemed dull by comparison. 
The Society of Motor Manufacturers and Traders (SMMT) classes SUVs as Dual Purpose Vehicles and tells us that 156,000 of them were sold in 2010. By 2019, before the pandemic hit, it was 562,000 – quite a jump. In 2022, Ford sold around 22,000 Kuga SUVs. It only shifted 800 examples of the similarly sized Focus Estate like our long-term test car. You get the picture.
The customer, of course, is nearly always right, but are they giving estates a fair hearing before deciding against the 'middle-aged antiques dealer' look and buying an SUV instead?
We decided to give our trusty Focus a shot at the champ by comparing it with not just any old SUV but one that, as an electric coupé-SUV, could be seen as a car teetering on the cutting edge of current market trends: the Skoda Enyaq Coupé. 
These are very different cars – it's a £35k Focus against a £55k Skoda in this vRS spec – but bear with me. They're similar in size (the Ford 14mm longer, the Skoda 50mm wider) and as examples of the SUV vs estate car contest, they work well. 
As I see it, the first advantage that the SUV has is a taller shape, which in turn yields a higher driving position and easier access. People like being higher up, with a better view of the road when driving, and anyone who has to fit child seats or fasten seatbelts for young children really will appreciate the rear-seat bases being more elevated in an SUV than they are in an estate car. 
Height is a key SUV advantage, too; you get a lot more headroom in the Enyaq, and it's slightly easier to get in and out, but the difference isn't huge. The quest for greater aerodynamic efficiency and the switch in usage patterns away from off-road driving has seen mainstream SUV models get lower to the ground. 
In electric SUVs such as the Enyaq, the extra height is more a product of the passenger compartment sitting above the battery located in the floor space than any desire for extra ground clearance. 
Our Focus Estate in Active spec sports its own 30mm of extra ride height, plus various low-grip driving modes. That means the Ford wagon is probably just as effective on a gravel driveway as most mid-size SUVs, which very often leave the factory specified with only front-wheel drive.
That brings us on to the biggest advantage that the estate has over an SUV: the driving experience. Lower and probably lighter, certainly if you assume the absence of all-wheel-drive mechanicals and an electric powertrain, a good estate will usually feel more nimble and responsive on the road than an equivalent SUV, and the Focus is a good estate from a driver's perspective. 
The accuracy in the steering, supple suspension and low centre of gravity make corners something to be enjoyed rather than tiptoed around. Some SUVs will ride more smoothly, but electric ones such as the Enyaq often employ firmer suspension settings to control the car's extra weight in corners, so bumps and craters are felt more obviously in the cabin. 
Arguably, however, the biggest reason why the SUV has crushed all before it on the UK car market isn't the way it drives. As with so much else, it boils down to the question of style. People like how SUVs look and the way they suggest a certain spirit of adventure in their owners, with their big wheels and hefty-looking bumpers. 
An estate such as the Focus is a family hatchback with a rear extension. I'd opt for an estate's low, long shape any day, but I seem to be in the minority. Conversely, at least that has given estate cars a level of exclusivity they lacked a decade ago. 
SUVs are everywhere and there seems little sign of that changing. If anything, the line between SUVs and 'conventional' cars seems to be blurring, with manufacturers having established niches such as the coupé-SUV and adopted popular SUV traits across other market sectors, as we see with Ford's Active-spec Focus. The odd couple here serve as a great illustration of these processes in action. 
I would just advise car buyers to keep an open mind when it comes to the old faithful estate; the Ford Focus version is a fine family car – great to drive, economical with a big boot and a reasonable asking price – especially if you forgo some of the bells and whistles on our test car. 
Just because everyone's got an SUV these days, it doesn't mean an SUV is the right car for everyone.  
Ford Focus Active Estate: second report
Our family-friendly estate impresses on its screen test
Mileage: 3,568
Economy: 46mpg
Screens are everywhere today, and the interiors of new cars are becoming ever-more dominated by them. 
This means that car makers are now also in the software business and having good software in a car can make owning the vehicle a far more pleasant experience. Ford's latest attempt is called SYNC 4 and we've been getting to grips with it via the 13.2-inch touchscreen in our Focus Estate. 
I'll admit straight away that I have major doubts about touchscreens in cars. It might be more expensive to engineer a climate control dial that glides with mechanical precision than it is to write some extra code, but show me a touchscreen that people prod for the sheer pleasure of it. Far more importantly, touchscreens add complexity that can distract you from driving.
Ours is one of the better ones we've tried recently, though. The screen on the centre of the dash is standard on every model and contains almost all the climate control and audio functions, plus settings for the car's minor systems. The only exceptions are a knob for the volume, buttons for the air-recirculation and maximum windscreen defrost, and the steering wheel shortcuts. 
This might alarm technophobes, but all of the key climate and heating functionality is always available in a bar on the bottom of the screen. You can tweak the temperature with one press, or make bigger changes quickly with a press and slide motion. 
It's a trait of Ford's system that the areas you need to press on the screen are quite large, so using them at a glance isn't as tricky as it can be with some other systems. One exception is the 'home' button, a small circle that is tricky to press on the move.  
The screen is also divided into tiles so the key functions are always in view, reducing the amount of touches to access menus. Ford has resisted the urge to get overly fancy with the on-screen graphics, and keeping everything large and clear like this cuts the time that your eyes are off the road – though not by as much as old-school buttons would. 
Of course, more and more motorists are forgoing their cars' software in favour of their phones', and the integration with Android Auto and Apple CarPlay is pretty seamless. My Android phone pairs reliably with the Focus when I approach the car, and it's one of the easiest systems I've tried for switching between phone and car software. If you're using your phone's navigation, the directions still appear on the screen and head-up display (a £400 option), just as they would with the in-built system. 
However, the way Ford's tablet works with the rest of the cabin isn't particularly seamless. Even in up-spec Active Vignale trim, with improved materials and quilted leather seats, the interior design feels dated next to more modern rivals'. 
In effect, Ford has brought the tech up to date in an older car. The fourth-generation Focus has been on sale since 2018, and this year's facelift added the enlarged screen and SYNC 4. Lower-grade plastics on the interior door handles don't help the impression of quality, because you use them so often. 
But while you will find family hatchbacks and SUVs that initially look and feel more modern, few of them can trump the Focus for usability. Like the on-screen experience, stuff in the Focus does tend to work well. 
Ford Focus Active Estate: first report
Is an estate car as good as (or better than) an SUV for everything a family needs? We're about to find out
Mileage: 2,523
Economy: 36.4mpg
There really is nothing like a big boot. You probably haven't devoted much time to considering the size of your car's cargo area recently, but let me tell you that the 575-litre capacity of our new Ford Focus Estate has been a regular source of joy in the early days of our long-term test. Fold the back seats down and there are 1,653 litres to play with – great for my growing family.
The boot, of course, is what estate cars are all about. Like a peacock or an eighties footballer's mullet, it's business as usual up front and party out the back. That's if your idea of a good time is being able to carry an extra suitcase on holiday or a child's bike without taking a wheel off.
The car we're welcoming onto the Auto Express test fleet is the newly facelifted Focus Estate in Active specification. Active means it has a slightly (30mm) raised ride height and some black plastic cladding around the sills and wheelarches. In other words, there's the faintest whiff of SUV styling – the type of car that has relegated estates to second fiddle for family car buyers over the past decade.
This updated family favourite from Ford also has a significantly revamped boot area – try to contain your excitement. The floor folds up and clips vertically to catches on the boot walls, splitting the space in two. This gives you a rubber mat in the front section where you can store muddy boots and the like. Ford has even stuck a big graphic on the underside of the boot floor, showing you how it all works, so there's no need to keep digging out the manual.
Vignale used to be Ford's top trim level, but it's been transformed into a plush option pack with the latest Focus range – and our car has it. You get better-quality trim materials, exclusive alloy wheel designs, heated seats, a heated steering wheel and the 12.3-inch digital instrument cluster all for about £2,200 extra.
With the more powerful 1.0-litre EcoBoost 155 engine (153bhp) and the seven-speed Powershift dual-clutch automatic gearbox, our car costs £31,500 in Active Vignale spec as standard.
We've added a few extras: Chrome Blue is a 'premium colour' (£575), the Blind Spot Information System and head-up display cost £400 each and the LED matrix adaptive headlights are £950. Then there's the Driver Assist Pack (£525) with its adaptive cruise control and traffic-sign recognition, the Parking Pack (Active Park Assist, a rear camera and pop-out door edge protectors for £500) and the Family Pack for £400 (60:40 split rear seat with load-through hatch, extra USB sockets in the rear and a hands-free tailgate).
It means we have a £35,250 Ford Focus on the fleet, with most of the bells and whistles from the options list. To be fair to Ford, the options are reasonably priced; you might not bother with the head-up display and if you never intend to tow anything, the Blind Spot Information System (that can be adjusted to account for the size of your trailer) might also be overkill – there's no substitute for looking over your shoulder. I'd also probably forgo the cosmetic upgrades of the Vignale pack and save myself more than £2,000 – desirable though the digital dash cluster is.
The latest facelift smartened up the styling of the Focus and I think it's a handsome car that's only helped by the long roofline of the Estate model. The Active version's body cladding is less in-your-face if you pick the darker colours. The cabin is dominated by the large central touchscreen running Ford's latest SYNC4 software. It's still early days, but it works well with its split-screen layout keeping more functions in view, while the climate controls are always accessible.
If you could ignore this giant 13.2-inch oblong rising up from the centre of the dash, the rest of the Focus's interior is simple and functional, maybe even bland. There's little of the design flair or style you get from some rivals that have been engineered to accommodate modern touchscreen tech from the outset, rather than being adapted to house it like the Ford, even with the Vignale trim upgrades.
As well as the party-piece boot, there's a load of rear legroom. Buyers familiar with Ford Focus models from one or two generations ago – and their mediocre offerings in the rear seats – need to reset their expectations, because this is a proper family car with enough rear leg and headroom for adults. Getting three across the back is a squeeze, though. At this early stage, it feels like the biggest challenge on our Ford Focus Estate long-term test will be finding enough stuff to put in it.
| | |
| --- | --- |
| Model: | Ford Focus Estate 1.0 EcoBoost 155 MHEV auto Active Vignale |
| On fleet since: | August 2022 |
| Price new: | £31,500 |
| Engine: | 1.0-litre 3cyl turbo petrol, 153bhp |
| CO2/tax: | 127g/km/£165 |
| Options: | Premium paint (£575), Blind Spot Information (£400), Head-up display (£400), Dynamic matrix LED lights (£950), Driver Assist Pack (£525), Parking Pack (£500), Family Pack (£400) |
| Insurance*: | Group: 18 Quote: £578 |
| Mileage: | 4,963 |
| Economy: | 38.3mpg |
| Any problems? | None |
*Insurance quote for a 42-year-old in Banbury, Oxon, with three points