Alpine A110 GT: long term test review
Final report: we're sad to say goodbye to French sports car
Find your Alpine A110
Offers from our trusted partners on this car and its predecessors...
Or are you looking to sell your car?
Advertisement
Verdict
Yes, there were a few niggles with the Alpine, but overall we've thoroughly enjoyed our time with the A110 GT. It's a great cruiser and stacks of fun on the right road or when belting around a track.
Mileage: 13,825
Economy: 34.8mpg
There were some big questions that needed answering concerning the practical appeal of the Alpine A110 GT when it first joined our fleet. We knew it was one of the great driver's cars at any price. But what about the ownership experience? The limitations of its diminutive two-seat cabin and its pair of tiny luggage areas? Or the build quality of its partially hand-made, overtly French-feeling interior? 
Would these elements drive us slightly nuts over the six months we were due to keep our A110 GT, or would the good bits be so good that the bad bits would be forgotten about? And what about the aftersales support when it needed a service? Would that be comparable to what you'd expect and receive from a Porsche franchise, or would the A110 feel much like any other Renault when it came to dealer support?
In the end, would we recommend the A110 to a good friend if they asked "Should I buy one?" Or did its impracticalities get the better of us after 13,825 miles, seven months and one full annual service later?
I'd love to tell you that the Alpine behaved faultlessly during its time with us but, sadly, I cannot. At one point the sat-nav system went completely wonky, abandoning me in the middle of Darlington just a few hundred yards from my destination. It tends to be the end bit of a journey that matters most, because that's the bit where you end up where you want to be. Or not, if the nav screen goes blank at the wrong moment.
More worryingly, the interior developed the odd rattle and squeak the nearer the car got to its annual 12,000-mile service. In fairness, our GT had already had a hard life as a press car before it came to us with 6,000 miles on the clock, but 6,000 miles later it felt far from brand new. Things just felt a bit loose. 
The automatic dual-clutch gearbox started biting inconsistently when cold for no apparent reason other than wear, there was the odd suspension clonk over bigger bumps, and the Alpine started to feel a bit second-hand after it got to 12,000 miles.
But then from its service, carried out to perfection by Renault in Chipping Warden, Northants, it felt much like a brand-new car once more. All the rattles had gone, the clutch was biting properly again and the sparkle had returned. At this point I started enjoying the car just as much as I had done when the A110 first arrived on our fleet.
I got used to the luggage areas eventually by finding ways to cram stuff into the two small spaces front and rear; it was amazing how much shopping and other items it could carry. It was also surprisingly economical for such a quick car, averaging 34.8mpg, partly thanks to its 1,119kg kerbweight. 
Also, I found it a surprisingly soothing model to do really long journeys in. My occasional-but-regular jaunt from Hove up to Anglesey and back in a day left me nowhere near as broken as expected.
Partnership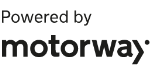 Need to sell your car?
Find your best offer from over 5,000+ dealers. It's that easy.
As for the car's steering, brakes, handling, ride, throttle response and gearshift, the more miles I did in the A110, the more I fell for the French sports car. Because when all is said and done, it really is a very lovely thing to just get in and drive, merely for the sake of going somewhere. Anywhere.
So would I recommend it to a friend if they asked? Yes, I would. Caveats and all. I think the A110 is a very special car in any of its guises, but none more so than in GT specification. In the end, it drives even better than it looks, and, for me, none of the bad stuff is bad enough to put me off overall. I am very sad indeed to be waving it goodbye. Or maybe that should be au revoir because, one day, I might need to own one of these cars and keep it all to myself. Just so I never have to give it back.
Alpine A110 GT: second report
A first service isn't spoiling our fun in French coupe
Mileage: 12,487
Economy: 34.1mpg
Just after the 11,000th mile ticked over on our Alpine A110 GT's odometer, a little message appeared in yellow on the left-hand side of the instrument binnacle. It said a service would be required in 900 miles, at which point I didn't think much more about it. I was in Scotland at the time and there wasn't much I could do about it up there anyway.
For a couple of weeks afterwards I was here, there and everywhere with work, so I didn't have time to get the service done. But as the miles continued to accrue, and I continued to find the A110 a very lovely car to get around in, the mileage went up and the service number continued to fall, until one morning I realised I had just 100 miles left to get it sorted.
So I went online to find my nearest Alpine Centre, put my Hove postcode into the search engine and was somewhat disbelieving to discover it's in Orpington, Kent. According to the search engine, that's 64 miles away from Hove – hardly up the road, in other words.
I called the dealer and the soonest date they could do was three weeks away. Hmm. They also couldn't do a fast turnaround appointment, so asked if I wanted a courtesy car. But that would mean driving to Orpington and back twice in two days, which I didn't much fancy, so I agreed to drop it off first thing and just wait. 
"It might take most of the day," the nice lady said. "That's fine," I replied, not exactly telling the truth. But then what else am I supposed to do?
The price of the service was £470. Chuck the cost of fuel in to get from Hove to Orpington and back and that's £500, which is a fair chunk given that I've done less than 5,000 miles in the car. Hopefully nothing outside the routine work will need seeing to.
In the meantime, the A110 remains an absolute joy to live with every day, even if it does have its limitations when it comes to luggage space and interior packaging. But you know about these things long before you decide to buy a car such as the A110. They are part of the deal you sign up for in the first place.
What you can't possibly appreciate until you've spent some quality time in an A110 GT is just how soothing and comfortable it is on long journeys. Or how delicate and detailed its steering is when you thread it along a decent B-road. Or how economical it can be if you drive it gently (more than 35mpg on most journeys). Or how much attention it attracts wherever it goes.
People like the A110, even though most of them don't know what it is, and I really like that about it. Even the car haters can't quite bring themselves to dislike it, because it looks so small and inoffensive. As for the people who do know what it is, they want to know all about it, as if it's some kind of forbidden fruit.
Me? If anything, I like the A110 even more now than I did when it first arrived, and I was already a very big fan. It's just so unusual and has such a broad repertoire of talents, not all of which need to involve a race track or even a fast B-road. I like bumbling around in it almost as much as I do pressing on when the right road appears. Hopefully the ownership experience won't take too much of a dent when it's serviced. 
Alpine A110 GT: first report
French sports car makes a great first impression
Mileage: 1,157
Economy: 34.9mpg
What does the Alpine brand stand for, do you think, and how does it square up beside the more established sports car makers such as Porsche and Lotus? Is it France's alternative to those brands, or is Alpine even more left-field than that? Most of all, is it any good at making sports cars?
All of these questions and more will be answered during the next six months with our shiny new Thunder Grey Alpine A110 GT, but what I can tell you here and now is that bystanders notice this car. And most of them tend to like what they see.
People are intrigued by the A110 GT. They rate its diminutive proportions and its unusually distinctive nose and headlights. They also like our car's number plate. Some aren't entirely sure whether it's from 2022 or 1972, true, but those who follow Formula One tend to know the brand, even if they don't automatically associate this car with the one that Fernando Alonso races. 
Yet the attention the A110 receives is always positive, tinged, just occasionally perhaps, with a slight sense of bewilderment from some people who have simply "never seen one of these before".
Me? After just over 1,000 miles of driving it on both road and track, and having lived with it for a good few weeks rather than just days, I'm well and truly hooked. I was already a fan of the A110 GT, having done plenty of miles in the pre-updated model, but this revised version – with 296bhp from its 1.8-litre, four cylinder turbo engine and tweaked suspension – is even better. 
It's also a lot more practical to live with and drive every day than I was expecting, and there are several reasons why. For starters, the boots (there are two – one in the nose, another in the tail) are both small, yes, but they can each ingest an awful lot more stuff than you first assume, so long as you're prepared to think about how you use them. Hard suitcases are a definite no-no, but soft bags, crash helmets, camera bags and even a good few bags of shopping can all be squeezed into the French machine. 
Then there's a nice big additional storage case inside the cabin itself between the seats, which can swallow a lot more stuff than I anticipated. It's a £468 option, true, but it's well worth the money, I reckon.
The point is, I was dreading the potential impracticalities of running an A110 GT every day, but in truth, it's much more usable than I feared it might be. It also feels a lot better built than I expected, with an interior that has a genuine premium air to it in most respects, even if there are some switches that will be familiar to Renault drivers.
Does it feel like a £60k car? Overall, yes, I think it does. I've even bought a cheapo aftermarket car cover for it so that my local seagulls don't ruin its lovely paintwork. The fact that it weighs just 1,119kg and utilises some parts from lesser cars within Renault's line-up is always going to make it seem less premium than a Porsche. 
But this shortage of weight and general heft are also big plus points. They provide it with a sense of agility that no other rival can replicate, at any price – not those from Porsche, Lotus or even Ferrari, all of which weigh more, and most of which come with considerably higher price tags.
Because in the end, it's not the surprising practicality or even the way it looks that defines the Alpine A110 GT. It's the way it drives and it drives like no other sports car on sale. It's very quick but not unsociably so. It handles beautifully but also rides, steers and stops as if touched by genius. And it's comfortable – boy, is it comfortable, to a point where I do relish the prospect of covering long distances in it. 
Although to be fair every millimetre of every journey is an event to savour in our A110 GT. That's how smitten by it I am, so far.
| | |
| --- | --- |
| Model: | Alpine A110 GT |
| On fleet since: | August 2022 |
| Price new: | £59,355 (£62,867 as tested) |
| Engine: | 1.8-litre 4cyl turbo petrol, 296bhp |
| CO2/tax: | 145g/km/£520 |
| Options: | Thunder Grey paint (£780), Focal premium audio (£552), 18-inch Serac Wheels (£372), Mirror pack (£468), Storage pack (£468), Alpine telematics (£264), Alpine logos on fuel cap and side bumper (£110), Alpine logo in steering wheel (£78) |
| Insurance: | Group: 46 Quote: £945 |
| Mileage: | 13,825 |
| Economy: | 34.8mpg |
| Any problems? | None so far |
*Insurance quote for a 42-year-old in Banbury, Oxon, with three points