Best driver's car 2023: Audi R8, Ferrari 296 GTB, Maserati MC20, Toyota GR86 and more head-to-head
We put eight sports cars and supercars through their paces to determine the best driver's car of 2023
Strange old year, 2022. But in the world of high-performance cars, it's hard to think of a more vibrant 12-month period when it comes to the creation of the core product: namely great – and in some cases breathtakingly brilliant – driver's cars.
But even as the fossil-fuelled era draws gradually to a close, there's clearly a wave of enthusiasm flowing out of the design and engineering departments at most of the world's best automotive companies right now. And it's a wave that's already gifted us with some fantastic last-hurrah high-performance cars, all of which are at least partially powered by petrol, and the best of which will surely become legends of the future, long after the lights have been turned off and the world has moved on to something else. Step forward the achingly lovely and also just plain fantastic Porsche 718 Cayman GT4 RS and BMW's equally raucous M4 CSL, two of the most exciting cars we've driven in the past decade, let alone the past 12 months.
No high-performance showdown would ever be truly complete without incorporating a mid-engined supercar from Italy, and this year we have not one but two to choose from. The first is Ferrari's phenomenally fast but technically complex and hybrid-propelled 296 GTB; the second is Maserati's no less gorgeous but far simpler MC20, an old-school twin-turbo V6 supercar that blew us away earlier this year, because it drives even better than it looks.
Continuing the mid-engined V6 theme, we also have the all-new plug-in hybrid Artura from McLaren, a car that's clearly bursting with potential, despite a somewhat rocky start to life. And from Audi we have a more conventional mid-engined supercar in the form of the latest R8 Performance RWD, a superb driver's car that still fizzes with appeal – and a hair-raising V10 soundtrack – despite being some seven years old.
And then we have the two left-field contenders, neither of which seems like an obvious choice beside such otherwise exotic opposition, but both of which are chock-full of surprises. Good ones, mostly.
From Mercedes we have the latest SL 55 AMG, a car whose ancestors rewrote the rulebook on how good a fast, convertible GT car can actually be. And from Toyota we have the new GR86, which is by far the most affordable car here, at £29,995, but which has a fair bit more power and performance than its predecessor – and, they say, even more charm.
It should be quite a contest, especially on the notoriously challenging and beautiful roads of Northumberland. So buckle up, and get ready for some major surprises along the way.
Mercedes-AMG SL 55
| | |
| --- | --- |
| Model: | Mercedes-AMG SL 55 4MATIC+ |
| Price: | £147,475 |
| Engine: | 4.0-litre V8, twin-turbo, petrol |
| Transmission: | Nine-speed auto, 4WD |
| Power: | 469bhp |
| Torque: | 700Nm |
| 0-62mph: | 3.9sec |
| Top speed: | 183mph |
| Fuel economy: | 21.9mpg |
| CO2 Emissions: | 292 g/km |
| Test weight: | 1,940kg |
The way the AMG dealt with the worst roads and conditions we came across in four days of driving in Northumberland was, in the end, pretty impressive for such a big, heavy machine. It weighs two tonnes, and is almost as wide as the GR86 is long, after all.
Despite this, its damping and body control were so good on some of our roads that it had answers to certain questions that neither the GT4 RS nor the M4 CSL could manage on occasions. It wasn't merely the SL's new four-wheel drive system that gave it such fine composure, either.
Partnership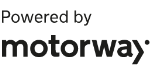 Need to sell your car?
Find your best offer from over 5,000+ dealers. It's that easy.
The engine and gearbox were also hard to knock in their primary roles, because they gelled together quite brilliantly to propel the SL 55 down the road with such effortless-yet-potent ease. The nine-speed automatic gearbox seemed to have the perfect ratio for every scenario, while the V8 engine delivered a smooth, strong, sometimes immense flow of energy to all four wheels at all times. Never more so than in Track or Sport + modes, when the engine map gets keener, the exhaust emits all sorts of crackles and bangs, and the gearshifts become quicker and punchier. Even the steering and dampers lighten up to make the AMG feel more responsive; more like a sports car, less like a heavyweight convertible GT.
It was only when we got out of the new SL 55, and then climbed into any of the other cars, that we realised just how big and clumsy it felt by comparison. It seemed huge beside the other two front-engined cars, the GR86 and M4 CSL. Plus, its steering lacked feel and bite beside all the other contenders. Its interior also seemed way too over-complicated in terms of its number of buttons and screens, while the quality of the cabin is nowhere near what it used to be. What's happened to Mercedes' interior quality? And when did it become okay to design cars that feel more like a high-end games console inside than an actual games console?
These things aside, the SL 55 didn't disgrace itself in this company – far from it. But it didn't quite feel like it belonged in this test – which is a shame, because the original SL 55 AMG could take on all comers, in all shapes and sizes, and still give the opposition something to think about. Not so this new version, which is a cruiser that tries and sometimes fails to be a sports car.
For: Effortless performance, great body control on poor roads, more toys to play with inside than Hamleys
Against: Too heavy and cumbersome to cut it at this level, interior lacks class, crazy thirst when you're going for it
Toyota GR86
| | |
| --- | --- |
| Model: | Toyota GR86 |
| Price: | £29,995 |
| Engine: | 2.4-litre flat-four, petrol |
| Transmission: | Six-speed manual, RWD |
| Power: | 231bhp |
| Torque: | 250Nm |
| 0-62mph: | 6.3sec |
| Top speed: | 140mph |
| Fuel economy: | 32.1mpg |
| CO2 Emissions: | 200g/km |
| Test weight: | 1,280kg |
The GR86 is a great car. Simple to understand, easy to enjoy (easy to get very carried away in, actually), well conceived, well executed, refreshingly unhindered by switchable drive modes, and beautifully, spookily well damped. Just a great driver's car, full stop. And that doesn't mean 'a great driver's car for the money'. It means a great driver's car, end of – even compared with supercars that cost five or even 10 times as much.
So why is it so good, and how much better is it than its already rather tasty predecessor, the 10-year-old GT86? All sorts of reasons, but there are essentially three aspects that define the GR86. One, its new 2.4-litre flat-four engine has a lot more usable performance than the GT86's, especially at medium-to-high revs. This alone puts it in a completely different league when it comes to real-world performance, because it's now quick enough to stay with cars such as the GT4 RS over roads such as these, in conditions such as these. That means it's in a different class to the GT86, which was not an especially rapid car.
Two, its chassis is also a lot sweeter than before, and it now has real grip to lean on thanks to a quartet of proper Michelin Pilot Sport 4 tyres. Again, the GT86 had a deliberate absence of outright grip thanks to its Prius-sourced tyres. This was amusing, but only up to a clearly defined point, beyond which it couldn't hope to compete with cars as brilliant – or as quick – as those here.
Three, it contains an extra degree of dynamic sparkle – one that only the true greats ever seem to contain – and this makes it one of those rare cars whose numerical cost has no real meaning. Even if you had £200k to spend, you'd still put the GR86 on your list. That's how good it is, how much fun it is, how well it squares up to contenders as fast and expensive as those here, and why it blew us away more than any other car in Northumberland. Not because it cost the least, but because it was one of, if not the most enjoyable to drive, full stop. Within the context of all the other cars in this test, that's pretty incredible.
For: Brilliant chassis, lovely steering, snappy gearchange, strong-enough performance, just everything about the way it drives
Against: Doesn't look quite as sexy as its predecessor, otherwise absolutely nothing
Ferrari 296 GTB
| | |
| --- | --- |
| Model: | Ferrari 296 GTB |
| Price: | £241,560 |
| Engine: | 3.0-litre V6, twin-turbo hybrid, petrol |
| Transmission: | Eight-speed dual-clutch auto, RWD |
| Power: | 819bhp |
| Torque: | 740Nm |
| 0-62mph: | 2.9sec |
| Top speed: | 205mph |
| Fuel economy: | 44mpg |
| CO2 Emissions: | 150g/km |
| Test weight: | N/A  |
It's a complex car, the Ferrari 296 GTB; deeply complex, in some ways. But by and large it hides its technical sophistication extraordinarily well – and it is, in the end, simply a very rapid, very lovely supercar to drive.
Unlike the SF90 hybrid – which tends to bamboozle somewhat more than it inspires – the 296 is way more approachable as a driver's car. And it is therefore a much easier, simpler supercar to enjoy. The integration of its hybrid technology feels far more natural and a lot less intrusive than it does in the SF.
In that car, it's as though the technology is constantly trying to make a point about how clever it is. In the 296 it's all there, but the tech percolates in the background, which allows the car to get on with the business of travelling down the road very quickly indeed, enabling you to get far more out of it in the process. And this means you get all the benefits of the immense hybrid propulsion, the e-diff and the adaptive dampers, without the 296 feeling like a computer-guided missile. And sometimes, that's precisely what the SF can feel like.
Yet we're still not 100 per cent convinced that we like driving the 296 as much as we should – or as much as some of the other cars here, specifically the McLaren, the Maserati, the GT86 and the GT4 RS, as long as the roads are nice and smooth. It still feels a bit too digital in too many ways, despite being very, very rapid. We don't like the feedback from the brakes which, vitally, are part of the hybrid system and provide regenerative energy back to the battery. In the McLaren Artura, on the other hand, the stoppers are conventional, and feel more natural as a result. You can't knock the brakes' power, because they are immense. Instead, it's the sensation through the pedal that seems inconsistent from one surface to the next.
And although we think the steering, damping and pure acceleration of the 296 are each out of this world, we don't like the over-complexity of the steering wheel itself, which is festooned with haptic-touch buttons. Nor the fact that leaving the car turned on without realising is so damn easy. This makes draining the battery incredibly easy, too, meaning it then won't start without being plugged into a power source. A lot of owners could fall foul of this (we did on this test), and many of them will be deeply cheesed off if they do – because they will look silly in front of their friends. No Ferrari owner ever wants that to happen.
For: Massive performance, brilliant gearbox, tech is extremely well integrated, it's beautiful
Against: Brakes lack feel on some surfaces, steering wheel is too 'busy'
McLaren Artura
| | |
| --- | --- |
| Model: | McLaren Artura |
| Price: | £189,200 |
| Engine: | 3.0-litre, V6, twin-turbo hybrid, petrol |
| Transmission: | Seven-speed dual-clutch auto, RWD |
| Power: | 671bhp |
| Torque: | 720Nm |
| 0-62mph: | 3.0sec |
| Top speed: | 205mph |
| Fuel economy: | 61.5mpg |
| CO2 Emissions: | 104g/km |
| Test weight: | 1,560kg |
I really like the McLaren Artura except for just one thing; while its V6 twin-turbo hybrid set-up produces a quite astonishing mixture of power, torque and ultimately performance, in the end it is just a teeny bit soulless. The sounds it makes are interesting to listen to, for sure, but it never quite manages to make the hairs on the back of your neck stand to attention at any point in its vast rev range. So while it's a deeply effective powerplant, it is not a terribly inspiring one to use emotionally – and for a supercar that's still fuelled mostly by petrol, that's a shame. Particularly beside the Ferrari's engine, which sounds delicious by comparison.
That aside, the Artura's chassis is superb, its steering is amazing across all surfaces and in all conditions, its brakes are much more natural in feel than the Ferrari's, its cabin design is brilliantly intuitive and well laid out, its driving position is nigh-on perfect, and its all-round visibility is truly excellent for a mid-engined car. We also love the way it looks, and the way it rides over these most challenging of roads is also extraordinary.
If you can get past the fact that the engine is no more than a highly effective power unit, the way it goes is also deeply, madly impressive. As is the fantastically rapid and efficient dual-clutch gearbox. We all reckon we could drive the Artura more quickly and with more confidence than any of the other cars here, assuming a variety of weather and conditions are part of the mix (and in Northumberland they most certainly are). So in many ways it could, perhaps even should, be our outright top car. In the end, we put it second only because we reckon the engine lacks that certain something aurally – and in a supercar, as we've said, that's impossible to ignore.
Even so, the McLaren really does drive quite beautifully in the UK. We were all far more impressed with it here than we were on its launch in Spain earlier this year – because in the end, it just works over here, and the more challenging the road, the better it does.
For: Seriously quick, great steering and chassis, lovely brake feel, looks
Against: Engine sounds a touch ordinary, not much else
Click on to page 2 to continue reading our list of the best driver's cars 2023...