Toyota GR86 review
The Toyota GR86 is a bargain sports car that's both usable and thrilling – but it's already sold out
Find your Toyota GR86
Offers from our trusted partners on this car and its predecessors...
Or are you looking to sell your car?
Advertisement
The traditional sports car is being squeezed out of the market, with hot hatchbacks offering performance with practicality on one side, and crossovers and SUVs touting coupe-style rooflines and driveway presence from the other.
That shrinking market hasn't deterred Toyota from following up 2012's brilliant GT86 with the even more brilliant GR86 – a proper front-engined, rear-wheel drive sports coupe that's more entertaining to drive than almost any other car on sale. What's more, Toyota has done it at a bargain price, at under £30k.
But there's always a catch, and in this case, it's that the GR86 sold out almost instantly when order books opened in 2022. That means your only options are to hope Toyota can justify squeezing in a few more UK imports before new combustion cars are banned from sale, or to buy one used. It's definitely a car worth getting your hands on.
About the Toyota GR86 
The GR86 is Toyota's follow-up to the GT86 coupe that arrived in 2012, and along with refreshed styling, Toyota has used the intervening decade to answer some criticisms of the original car.
Those criticisms included an engine that could feel a little torque-light and breathless, low-grip tyres that made the car just a little too lively in some road conditions, and a cabin that always felt a few notches behind its rivals for quality and features. The GR86 comprehensively answers the first two concerns and goes some way to addressing the latter, but one thing that didn't need changing was the old car's sense of fun, and that's as vivid as ever in the GR86.
Central to the Toyota GR86's improvements is a larger engine, which brings useful increases in power and torque, and therefore considerably increases the usable performance. The new 2.4-litre flat four is the only engine available in the GR86 and with 231bhp and 250Nm of torque, Toyota improved both figures by 16 per cent. More importantly, its newfound torque peak is developed much further down the rev range, at 3,700rpm rather than 6,400rpm - so the new motor needs a lot less stoking to deliver its best.
More reviews
Car group tests
Road tests
There have been tweaks to the chassis too – Toyota claims the structure is 50 per cent stiffer, while an aluminium roof, bonnet and front wings contribute to lowering the centre of mass by 1.6mm – but the most significant change is a move away from low-rolling resistance Michelin Primacy tyres to grippier (but far from extreme) Michelin Pilot Sport 4s. So while the GR86 handles as brilliantly as the GT86 did, it's now more secure too – and any loss of adjustment from the grippier tyres can be offset by the extra power and torque.
Away from the technical details, the GR86 comes in just one body style, with one well-equipped trim level, and with two gearbox options, a manual and automatic, each with six ratios. New kit includes a full digital instrument display, a Track Mode for the stability control, while there are virtually no options: just that automatic gearbox, and either metallic or pearlescent paintwork, on top of the £29,995 basic price.
Partnership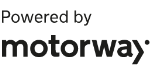 Need to sell your car?
Find your best offer from over 5,000+ dealers. It's that easy.
Given you can't currently buy a GR86 new off the showroom floor, we'd normally recommend you look to one of its rivals – but there really aren't many of those either. The most obvious alternative is the Mazda MX-5, now eight years into its fourth generation and available in either roadster or RF (Retractable Fastback) forms, the latter perhaps closer in spirit to the GR86's fixed-roof profile. Otherwise, the pool of relatively affordable coupes is small. The BMW 2 Series Coupe is closest, and a basic Cayman delivers similar thrills but for more than £20k more than the Toyota.
Engines, performance and drive
Toyota has improved on the old GT86 where it mattered, with more performance and increased grip
The Toyota GR86 isn't new from the ground up, but a thorough reworking of the GT86 that came before it. Both cars have Subaru siblings in the form of the BRZ, though unlike the previous generation, Subaru has no plans to bring its equivalent sports car to UK shores, which is a pity given how quickly the Toyota sold out.
That similarity to the old car means the basics are much as before, with a horizontally-opposed four-cylinder engine sitting in the nose, now up to 2.4 litres from the previous 2-litre capacity, with a six-speed manual gearbox or six-speed auto in the middle, and drive to the rear wheels through a limited-slip differential. There is no turbocharging, no hybrid model, and no EV option, making it something of a rarity in the market.
As well as the bump in capacity, work to the engine's internals, plus new induction and exhaust systems, have seen an increase in power to 231bhp, and torque to 250Nm – 45Nm more than the old car, and developed lower down the rev range too, though there's still a 7,500rpm red line to aim for.
0-62mph acceleration and top speed
Thanks to the GR86's newfound power and torque compared to the old GT86, performance has taken a significant step in the right direction, and it's easier than ever to access too.
Toyota quotes a 0-62mph time of 6.3 seconds, and a 140mph top speed. Several modern hot hatchbacks can eclipse both those figures, but they're still enough for the GR86 to feel genuinely quick, helped by a 1,276kg kerb weight – a figure you won't find on many hot hatches.
The engine and sharp-shifting manual gearbox really egg you on, too, so even if the flat-four isn't the most musical engine we've ever heard – despite being augmented by a system that feeds its more pleasant notes into the cabin – it's exciting to make the most of, and going up or down the gearbox is a joy.
If anything though, the chassis is even better. The GT86 always handled well, despite its low-grip tyres, but with the factory-fit Michelin Pilot Sport 4 tyres on the new car, you now get both better roadholding and more predictability and progression in corners. The GR86 always feels light and agile too, and both the brakes and throttle can be used to adjust the car in corners, as well as the light, accurate steering.
You'll feel the bumps, and hear some road noise on the move, but neither characteristic is excessive for a car of this type – as well as being a hoot to drive, the GR86 would be easy to live with every day.
MPG, CO2 and running costs
Fuel economy and insurance costs are nothing special, but depreciation should be slow
Toyota has sacrificed some fuel efficiency in its quest to give the GR86 extra performance over its GT86 predecessor – but for the kind of buyers the car is likely to attract, a drop of a couple of MPG here or there probably won't result in any sleepless nights.
While the GT86 could manage 33.2mpg on the WLTP cycle, that drops to 31.3mpg for the GR86 – hardly a catastrophic dive, but a little way off hot hatchbacks of similar performance like the 35.3mpg Hyundai i30N, and a long way indeed off the 40.9mpg quoted for Mazda's 2-litre MX-5. It's worth noting too that the GR86's user manual recommends running the car on 98-octane fuel, so each fill will also be a little more expensive than many petrol cars.
This MPG figure equates to a CO2 rating of 200g/km on the dot. This again sounds high in a world of low-100s from family cars and sub-100s from hybrids, and results in a first-year VED (road tax) bill of £1,565, and £180 a year thereafter. And once again, the handful of enthusiasts who've managed to get their hands on a GR86 probably won't mind.
Insurance groups
With only one model to choose from and either a manual or automatic gearbox, the GR86 falls into one of two insurance groups: 39 for the automatic, and 45 for the manual – presumably as the latter is likely to be driven more enthusiastically.
This is a touch higher than a Mazda MX-5 RF, which can be found in groups 24-33 depending on the engine and trim level, while a typical hot hatchback like the Hyundai i30N sits in groups 27-28.
You can get personalised car insurance quotes fast with our comparison tool powered by Quotezone...
Depreciation
Being available in such small numbers certainly hasn't harmed the GR86's residual values. Our data suggests the car should hold as much as 65 per cent of its original value after three years of 36,000 miles. A Mazda MX-5 will only retain around 53 per cent over the same period.
To get an accurate valuation on a specific model check out our valuation tool...
Interior, design and technology
It's nothing much to look at, but the GR86 has an excellent driving position
It's inside where the GR86's surprisingly low price and its carry-over underpinnings are most apparent. While there's definitely been a small quality increase over its predecessor, you won't find the kind of luxuriant materials you might in a BMW 2-series Coupe, or even the design flair of a Mazda MX-5.
What you do get is a fairly simple layout, with plastics that can feel a little hard and scratchy in places, but plenty of physical buttons, intuitive controls, and generally excellent ergonomics. That extends to the basic driving position too, which offers plenty of adjustment in the seat and in the wheel, positions you low in the car with your legs outstretched, and doesn't fill your peripheral vision with distractions – in other words, Toyota has concentrated on getting the basics right for people who enjoy driving.
The gearlever is in just the right place too and has a fantastic, positive action, while Toyota has laid out the pedals perfectly for heel-and-toe downshifts. Visibility is decent by coupe standards, too.
Sat-nav, stereo and infotainment
Much like the design of the cabin itself, Toyota has kept things simple with the infotainment in the GR86. You do get a touchscreen, but it doesn't have navigation – but then, it does still have Apple CarPlay and Android Auto smartphone connectivity, so you can use the navigation built into your phone, which is often better to start with. Plus, the screen is positioned sensibly and has physical controls either side, so it's perfectly easy to operate.
Practicality, comfort and boot space
There's enough room for two, and boot space can be augmented by folding the rear seats
Most GR86 buyers will be more concerned about the way it drives than how easy it is to fill with people or take bags to the recycling centre, and that's fortunate. The boot is shallow with a small opening, and the 226-litre volume should just about cover luggage space for a weekend away for two. The GR86 is very much a 2+2 rather than a full four seater, too. The rear pews are either for very small kids, or better yet, folded down and used as extra luggage space – or spare tyres for your next track day.
Size
The GR86 remains as usefully compact as its predecessor, being the same width but only a touch longer and taller. It stretches 4,265mm long, by 1,775mm wide, and 1,310mm tall. This makes it larger in all dimensions than a Mazda MX-5 RF, but smaller than a Porsche Cayman in all but height.
Leg room, head room and passenger space
For driver and passenger, there's plenty of space in a GR86. Good adjustment in both the seat and the wheel means almost anyone should be able to get comfortable – it's definitely more spacious in all the ways that matter than a Mazda MX-5. Just don't expect to fit anyone too tall in the rear seats.
Boot
A 226-litre boot won't exactly cover regular trips to your favourite Swedish flat-pack furniture store, but it's more than sufficient for the weekly shop or lighter holiday luggage, particularly if you make use of the rear seats for extra storage space.
Reliability and safety
No Driver Power score, but reliability should be good, and servicing is inexpensive
The Toyota GR86 hasn't yet featured in the Driver Power survey, and its GT86 predecessor was absent from the 2022 survey, so it's difficult to say how owners are getting on with the model specifically.
But Toyota itself has spent decades forging a reputation for reliability and dependability, and its 10th place finish out of 29 best manufacturers in the 2022 Driver Power survey reinforces that reputation – even if that represented a five-place fall from 2021. Incidentally, one of the areas it wasn't so hot on was practicality, which buyers of this car are less likely to be concerned about than driving pleasure (where it should outpace most of the Toyota range) and reliability (which the brand typically scores well in).
Euro NCAP hasn't tested a GR86, nor its predecessor, nor either Subaru variant into a deformable barrier, so there are no official safety scores. But thanks to the car's agility and road behaviour you've a good chance of avoiding an accident in the first place, while the car does come with a suite of airbags and effective traction and stability control systems.
Warranty
Toyota offers a three-year warranty on all new models, with additional 12-month/10,000-mile extensions up to ten years and 100,000 miles, provided you have the car serviced within the Toyota dealer network.
Servicing
Toyota offers a fixed-price service plan on its GR models, at £36 per month if you buy new, or £40 per month if you buy used through the brand's Approved Used channel.
Frequently Asked Questions
Yes. Toyota did a great job with the GT 86 and the GR86 successfully addresses the few issues there were with the original. It's faster with a better interior and still huge fun to drive.
For an alternative review of the Toyota GR86, visit our sister site carbuyer.co.uk...