New McLaren Artura 2023 review
On UK roads the Artura proves that it's an accomplished supercar that will carry McLaren into a new era
Find your McLaren Artura
Offers from our trusted partners on this car and its predecessors...
Or are you looking to sell your car?
Advertisement
Verdict
The McLaren Artura offers simply sublime ride and handling. However, while the powertrain is good, it's not great; effective and punchy, but still lacking a little refinement and finesse, it seems. It's a small issue that can't take the shine off an otherwise deeply impressive piece of engineering that evolves what McLaren stands for when it comes to tech and design. 
You'd buy the £189,200 McLaren Artura for its steering alone. Never mind its punchy powertrain, beautifully refined ride for a supercar, or its arresting looks that signal a new (albeit only slightly evolved) era for the British firm's identity, it's the steering feedback relayed through the wheel that really makes this machine.
The Artura's gestation hasn't been without its issues, but we've reported on these before when we first drove the car abroad last year, so we won't dwell on them any longer – but what's it like to drive in the UK, apart from that sublime steering?
The answer is really, very good. McLaren has dabbled with electrification before, with its P1 hybrid hypercar nearly a decade ago. The trickle down of technology means this is now available in its most affordable model (a relative term, of course) so let's recap the Artura recipe.
It's new territory for the British firm on the engine front too, as the Artura's combustion engine is a wide-angle 3.0-litre twin-turbo V6. It's joined by an electric motor that's fed by a 7.4kWh battery, good enough for an electric-only range of 19 miles. 
Plugged in, the Artura's battery will take two and a half hours to recharge to 80 per cent, but there's the option to replenish the cells on the move too; in this setting the engine quickly boosts the battery back to full health from empty.
The plug-in hybrid system is clearly focused on performance however (although for what it's worth, McLaren claims 61.5mpg and 104g/km of CO2), and combined the two power sources produce a total of 671bhp and 720Nm of torque, which is sent to the rear wheels through an eight-speed dual-clutch automatic gearbox. That's good enough for a 3.0-second 0-62mph time (two tenths faster than the McLaren F1, that's progress for you) and a limited top speed of 205mph. It feels every bit good for this too.
On the move in e-mode, the Artura lacks a little refinement. There's some obvious motor whine and the gearbox's shifts are noticeable; it feels like this element of the system could be smoother. There's also plenty of percussion as stones and other debris get flicked up and hit the underside of the all-new MCLA carbon fibre monocoque chassis, but this simply serves to frame the overall experience.
Switch to Sport or Track for the powertrain (now initiated by toggling a rocker switch mounted up near the instrument binnacle, a much more intuitive solution than the Active Panel in older McLarens) and with both petrol and electric providing power, it's a more convincing set-up.
The engine is still a little laggy despite its hot vee turbo configuration, but the electric motor does its best to fill in here, providing some instant punch for when the ICE gets into its stride. When it does the V6 is best described as effective rather than a true great, but you learn to appreciate its industrious nature as it provides solid mid-range performance and – combined with the electrical assistance – superb any-gear flexibility. It sounds gruff, but the note is recognisable and gives the Artura personality.
It's a new personality for McLaren, but the way the Artura performs in other areas is incredibly familiar – and all for overwhelmingly positive reasons.
Partnership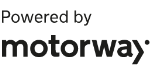 Need to sell your car?
Find your best offer from over 5,000+ dealers. It's that easy.
The ride is sublime for a supercar, with sophistication to its damping that would embarrass some luxury models on sale today. With the chassis set to Comfort the suspension feels brilliantly fluent. Step up to Sport and then Track (activated in the same way as for the powertrain) and the Artura's body becomes better tied down, the dampers controlling its 1,498kg kerb weight (light, given the hybrid tech, which adds 130kg of ballast) more tautly.
It adds an extra level of precision to the way the car corners in each mode, but one thing that remains consistent is that beautiful steering weight and the clarity of feedback through the solid, slim steering wheel rim. With the possible exception of Lotus, no other company can match McLaren in this field. The punch you get from the engine combined with the sophistication from the chassis means the Artura is a really, very good performance car. 
It's not without fault though. The engine could be more characterful and, while it might be more than £50,000 cheaper and 148bhp down on Ferrari's 296 GTB (meaning they're not strictly direct rivals), judged purely on the integration of petrol and electric the Artura leaves a little to be desired. When the battery was low we felt a few jerky transitions between the two modes of propulsion. It could be smoother.
However, we still loved the brake feel and appreciate that McLaren didn't opt for a regenerative system to preserve the purity the solely mechanical set-up brings. Packaging a battery hasn't impacted practicality too much, as there's 160 litres of luggage space – the bigger issue could be range, as the 66-litre fuel tank isn't the largest. The car's infotainment system is a step on but still far from the best, but it's proof that McLaren is still learning. 
Don't forget, the road car division as we know it is only a little over a decade old, yet it's come so far and made some brilliant cars in that time. The Artura is definitely one of them, and we're sure it'll get better as time goes by, too.
| | |
| --- | --- |
| Model: | McLaren Artura |
| Price: | £189,200 |
| Powertrain: | 3.0-litre twin-turbo V6 + e-motor |
| Power/torque: | 671bhp/720Nm |
| Transmission: | Eight-speed dual-clutch automatic, rear-wheel drive |
| 0-62mph: | 3.0 seconds |
| Top speed: | 205mph |
| Economy: | 61.5mpg |
| CO2: | 104g/km |
| On sale: | Now |
Now read our review of the Ferrari 296 GTB...