Mazda CX-5 diesel: long-term test review
Final report: six months in our Mazda CX-5 have shown that diesel engines still have a place
Find your Mazda CX-5
Offers from our trusted partners on this car and its predecessors...
Or are you looking to sell your car?
Advertisement
Verdict
Any foibles have generally been minor and on the whole, Mazda's SUV has made a great case for certain drivers to consider diesel, while also showcasing the car's dynamic strengths and fine cabin. 
Mileage: 17,505
Economy: 42.6mpg
Diesel has been a bit of a dirty word over the past few years – and the fallout from the VW emissions scandal has been compounded by tightening efficiency targets and a push towards electrification.
But just as EVs are brilliantly suited to urban environments, some brands believe that diesel still has a place for those drivers who rack up many thousands of miles every year. And after six months and more than 10,000 miles in a diesel-powered Mazda CX-5, I think they may have a point.
The Japanese brand has long taken a slightly different approach to its rivals on fuel choices and engine sizes, and Mazda continues to invest in diesel tech. Indeed, I'm told that its recently announced PHEV flagship, the CX-60, will get an all-new diesel engine at some point in 2023.
In the meantime the CX-5 remains Mazda's big volume seller – and I can see why, because it has to be one of the most well rounded cars that I've ever had the pleasure to run. It's a perfectly sized family SUV, with subtle styling that's not in your face, even in our car's green paintjob.
The handling is typical Mazda, with crisp steering, and suspension that's just about on the right side of 'too firm', keeping body roll in check through corners. Factor in the hefty amounts of torque served up by the 2.2-litre diesel engine and an automatic gearbox that feels perfectly in-sync almost all of the time and you have a car that can feel genuinely swift along the right back road.
Plus it's capable of travelling for well over 400 miles between visits to the filling station; it's hard to think of many petrol-powered rivals that could manage this feat.
This sort of flexibility – and a beautifully built cabin that has enough space for everyday family use – make the £35k CX-5 look like decent value, as well as being my perfect companion for long journeys to photoshoots. But were there any flaws that took the shine off my experience?
The answer is yes – although to be fair, one of my gripes is pretty much specific to car snappers. It's my job to capture images of Auto Express's test cars on the move, and when we visit test tracks, one element of that is car-to-car photography. I clamber into the boot, strap myself in securely with a harness and then we drive in front as I shoot photos of the vehicle following us.
To do this, of course, the bootlid has to remain open – and boy, is the Mazda keen to remind you of this. I often have to shout instructions to the driver on everything from speed to road position, but the CX-5 has a warning buzzer so loud that it can drown out even my wildest screams.
Partnership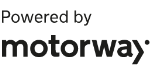 Need to sell your car?
Find your best offer from over 5,000+ dealers. It's that easy.
While other cars do the same, they fall silent eventually; but not the CX-5, which is still pinging at you 10 minutes after you've started. I've often had to stop shooting just to get a break from the incessant racket. As I say, though, it's not something that will trouble many regular owners, if any.
The other issue is something that regular customers might encounter. The CX-5's headlights are terrific – extremely bright, and useful as the nights draw in – but even at the correct dipped-beam setting, it seems they're a bit too effective for oncoming road users. Many of them have been flashing to tell me, wrongly, that I'm using main beam.
I've only ever experienced this so frequently in one other test car – a Ford C-Max – and I ended up getting the lights lowered at a dealership because they were too high. I only hope that my car's settings were  a bit out of kilter for some reason, and that it's not a wider issue that other CX-5 buyers are encountering.
Mazda CX-5 diesel: third report
Our family SUV gets a clean bill of health at its first service
Mileage: 13,673
Economy: 44.2mpg
I cover so many miles travelling all over the country to take pictures for the magazine and Autoexpress.co.uk that in barely more than four months, my Mazda CX-5 is already in need of a service.
It's covered 13,673 miles – not all of them with me behind the wheel, admittedly – but I knew it was time for a routine maintenance check when the Mazda recently won warning light bingo. At roughly 11,800 miles the 'service due' reminder popped up on the dashboard, with a notification soon after that advised me the car needed an oil change. 
But the warning lamp I needed to deal with first was the AdBlue top-up request, which was already glowing at me. I decided to sort the AdBlue myself, because a main dealer often charges an extortionate amount for a one-litre bottle, whereas I bought a five-litre container for £16.99 at a petrol station. That filled the car's tank to 80 per cent, which should be enough for the rest of my time with the CX-5.
Once that was dealt with, I could book the car in for its routine checks at my local dealer, Westdrive in Braintree. It's a family-owned Mazda and Kia dealership that I've used before; I ran a Sportage SUV as a fleet car many moons ago now, plus a Mazda 3 a few years back.
I was impressed with the service then, and the same is true today. Having booked in the CX-5, I received a courtesy call the day before from senior service advisor Mark Burleton, checking that everything was okay. 
By the time I handed the car over to him for the service, the CX-5's odometer had ticked over to 13,673 miles. So while it was over its scheduled interval, the 2.2-litre turbodiesel engine and six-speed automatic gearbox felt as fresh as the day the car arrived.
The powertrain is great and is quiet and refined around 90 per cent of the time; on the motorway the gruff diesel growl that comes through to the cabin under hard acceleration melts away and the grunty four-cylinder unit settles down to a refined and efficient cruise. I'm averaging around 45mpg, which I think is fair given that the car is always loaded up with my work gear.
But back to the service. Everything was carried out with no issues and the Mazda received a solid bill of health. It cost £189.83, which also isn't the most extortionate price, even though it was just routine work, with the standard engine oil and filter changes. It was only a short wait at the dealer because my car was first in the workshop that morning, so after a coffee and a quick session of picture editing it was ready to go. 
Driving the CX-5 away from the dealer I was reminded of just how good the car is in its natural habitat and how, in the right situations, diesel still makes a lot of sense. Despite its Zircon Sand paint job, which provides plenty of countryside camouflage, the Mazda's not quite so at home on the loose, as I found out recently following a brief foray down a gravel track.
While it can, of course, go off-road, the CX-5 is more focused on delivering a solid balance of sharp steering and body control mixed with ride comfort. It's not a natural off-roader, even though it'll go as far off the beaten track as any CX-5 owner is likely to push it, just as I did.
And talking of pushing it, I've pressed the Mazda back into service as a photography wagon. I'm very much enjoying its blend of qualities. It's cars such as this – ones that just fit your life – that are the unsung heroes.
Mazda CX-5 diesel: second report
Economy impresses as our SUV shows its practical side
Mileage: 8,634
Economy: 41.7mpg
We deliberately chose to run a diesel-engined version of the latest Mazda CX-5 to see if this fuel option still has a place on anyone's shortlist. And even though the car has only been with us for a few months, we've pressed the CX-5 into service with all manner of challenges.
As a photographer's car, the CX-5 has quickly racked up several long journeys from my  home in Essex to the likes of the North York Moors (for a Ford Fiesta ST test) and Gaydon in Warwickshire (to take photos for a feature on a classic Audi 80). It has done this and many more trips with a boot full of camera clobber, and it has averaged just over 40mpg so far. 
You might consider this a decent return rather than a stellar one – but I'd say that it would have taken a class-beating plug-in hybrid petrol SUV of this size, with a fully charged battery, to get near this figure on the types of roads where it was achieved.
As far as I'm concerned, it's early evidence that Mazda's policy of developing ever-learner combustion-engined models may still be relevant for many customers, and particularly private buyers who have comparatively high annual mileages. Beyond the numbers, the CX-5 remains one of the more involving cars in its class to drive. 
There's loads of torque from the 2.2-litre engine, yet it seems curiously happy to rev if you want it to, so it doesn't need a gearchange as often as you might expect. And even when it does, the car's automatic gearbox is a peach, with a pleasingly smooth shift. Plus the ride is acceptable on British roads, the steering is responsive and body roll is kept neatly in check. It's another reminder that Mazda's engineers really do know how to make a great-driving car beyond the MX-5 roadster.  
The CX-5 has been impressing more than just me and my family, too. Auto Express video presenter Nicola Hume recently borrowed my car for filming and she was really struck by how well the engine and gearbox work together.
The CX-5 is no longer the largest SUV that Mazda offers – the CX-60 takes the brand into a whole new sector of the market, but the CX-5 is still more than practical enough for most scenarios. My family has already thrown plenty at it – from a load of new flooring to an old fridge – and it has sailed through these challenges with ease.
We did resort to installing some extra storage for a recent camping trip, however – preferring the ability to put loads up above the cabin on the roof instead of people sitting on folded-up tents and sleeping bags. The car had a roof rack fitted at Mazda's UK HQ and again, it's worth remembering that the overall economy figure I referred to earlier includes that trip with severely blunted aerodynamic efficiency.
The most polarising element of the car seems to be the colour. It's referred to as Zircon Sand in Mazda parlance, but I've even heard it called "baby sick". That seems a little harsh, but I have to admit that I'm still not entirely sold on it. Given how much I appreciated the Soul Red paintwork of my earlier Mazda 3 fleet car, that's the option box that I'd be ticking if I were speccing up a CX-5 to my own taste.
Mazda CX-5 diesel: first report
Updated family SUV makes a good first impression as it joins our fleet
Mileage: 1,043
Economy: 39.9mpg
Diesel is dead – or so we're constantly being told. The VW Dieselgate scandal inflicted a brutal blow on this fuel's popularity, and then the relentless push towards electrification has done the rest. 
With new pure-electric models arriving every day, and petrol plug-in hybrids becoming the default choice for company-car choosers trying to minimise their Benefit-in-Kind tax, is there even a place for diesel models in the market any more?
It's time to find out, because Mazda is one brand keeping the faith. The Japanese company's forthcoming CX-60 flagship will have a brand-new, state-of-the-art diesel engine in its line-up when it arrives later this year. And in the meantime, the recently updated CX-5 family SUV range features a choice of diesel powertrains.
It must be said that as Auto Express' highest-mileage driver, I'm probably the ideal person to run a diesel vehicle. I rack up at least two or three long journeys per week, travelling across the country to photoshoots of new models or the fleet cars of my colleagues. Switching to an EV would mean hours of my week being lost to en-route charging, and PHEVs would be pushed far beyond the comfort zone of their pure-electric range. Their real-world economy would struggle as a result.
So it was with some eagerness that I rocked up at Mazda's UK headquarters in Kent to collect the newly updated CX-5. James Crouch, the company's senior marketing manager, was present to hand over the keys and explain some of the improvements introduced on what is a key vehicle for the company (the CX-5 accounts for more than one in four Mazdas sold in this country).
The most obvious change is evident from the moment I catch a glimpse of our car: it's the new metallic paint finish, called Zircon Sand. In reality it's more of a light green with a bit of brown thrown in, but most people seem to like it. I'm less convinced that it'll catch on as much as Mazda's stunning Soul Red, which looks awesome on everything from a 2 to the 6, but at least it's different from black and silver.
Other alterations include a new front grille and revised headlight clusters, while inside there's an updated dashboard that incorporates a larger 10.25-inch infotainment screen. The core packaging of the car hasn't really changed, but that's fine, because the CX-5 has always been a proper family-sized model. There's enough space for me and my clan at the weekends, and a boot that's capable of swallowing my photography gear on work trips.
This is not the first Mazda to have graced the Gibson driveway for a longer stint – I've had the 6 and, most recently, the current 3 – so even accounting for the evolution inside, there's a pleasingly familiar feel to the CX-5's cabin. I have noticed improvements in perceived quality, though, where the Japanese company has fitted top-notch leather on the upholstery, dialled the grade of plastics up a notch or two, and installed a solid 10-speaker Bose sound system.
Mazdas are often more impressive on the road than they are in the showroom, I'd argue, and the CX-5 is already living up to that billing. I was a bit worried that after enjoying the company's excellent manual gearbox in those previous fleet cars, the new arrival's six-speed automatic transmission would feel like something of a backward step. But in fact, it seems a very good match for the diesel, with intelligent kickdowns and smooth shifts in general.
It's still too early to be thinking about economy, but this car has a claimed average fuel consumption of 46mpg and so far I'm managing just under 40mpg. I'm optimistic that as the number of longer journeys racks up, I'll get ever closer to the official figure – and perhaps even surpass it.
But if I'm to do that, I'll need to behave myself on the B-roads – and that's trickier than you might expect, because a well sorted, slightly firm suspension set-up gives the CX-5 much  better body control than most of its rivals. Throw in strong torque and you end up with an SUV that provides a surprising amount of entertainment.
| | |
| --- | --- |
| Model: | Mazda CX-5 2.2 150PS 2WD Diesel Sport auto |
| On fleet since: | March 2022 |
| Price new: | £34,195 |
| Engine: | 2.2-litre 4cyl turbodiesel 148bhp/380Nm |
| CO2/tax: | 160g/km / £555 |
| Options: | Zircon Sand metallic paint (£580) |
| Insurance*: | Group: 22E Quote: £514 |
| Mileage: | 17,505 |
| Economy: | 42.6mpg |
| Any problems? | None |
*Insurance quote from AA (0800 107 0680) for a 42-year-old in Banbury, Oxon, with three points.