Renault Megane R.S. vs Honda Civic Type R
The Renault Megane R.S. 300 Trophy takes on our reigning hot hatch champ, the Honda Civic Type R
A new version of a Renault Sport hot hatch is always exciting. Over the years, the French manufacturer has built a reputation for continually improving its cars in their lifetime. This happened with the original Clio Renault Sport Trophy, as well as the Megane R26.R and the previous Megane Trophy-R.
So the arrival of the Trophy version of this latest Megane R.S. is big news. While the standard model wasn't able to beat the Honda Civic Type R in our first test, this Renault Megane R.S. 300 Trophy has even more power and a focused chassis, and has its sights set firmly on the mighty Civic Type R. Here we'll find out which model is the most thrilling hot hatchback. 
Head-to-head
| | | |
| --- | --- | --- |
| Model: | Renault Megane R.S. 300 Trophy | Honda Civic Type R GT |
| Price:  | £31,835 | £33,550 |
| Engine:  | 1.8-litre 4cyl petrol | 2.0-litre 4cyl petrol |
| Power/torque:  | 296bhp/400Nm | 316bhp/400Nm |
| Transmission:  | Six-speed manual, front-wheel drive  | Six-speed manual, front-wheel drive  |
| 0-60mph: | 5.8 seconds | 5.9 seconds |
| Top speed:  | 162mph | 169mph |
| Test economy:  | 33.3mpg | 31.2mpg |
| CO2/tax:  | 183g/km/£145 | 178g/km/£145 |
| Options:  | Metallic paint (£1,300), BOSE stereo (£800), Reversing camera (£400), Visio system pack (£250), Recaro Sports pack (£1,500) | Metallic paint (£525) |
Renault Megane R.S 300 Trophy
For: Lively engine, chassis is excellent when pushed hard, muscular but reserved looks.Against: Doesn't have the Honda's breadth of ability, notchy gearshift.
Renault's Trophy badge previously referred to highly focused variants of its hot hatches, but in recent years it has morphed into more of a marketing term. Despite having a little more power, this Megane R.S. Trophy uses the same Cup chassis that's available as an option on the standard model, rather than the bespoke set-up on older Trophy cars.
That's not to say it isn't a focused and exciting hot hatch, but just that it's more of a trim level than an overhauled model with a hardcore new suspension set-up; that's going to come with the Trophy-R car that's just taken the Type R's Nürburgring lap record.
All of the core Megane R.S. parts remain, most notably the 4Control four-wheel steering. There are clever hydraulic bump stops on the suspension, and the Trophy comes with bigger brakes, unique rims and a new exhaust, as well as more power from the 1.8-litre turbo engine. There's now 296bhp on offer.
Four-wheel steering gives the Megane a character of its own in corners. It takes a little while to get used to the speed of the steering: it's less than you expect because the rear wheels turn the opposite way to the fronts below 37mph (or 62mph in Race mode). But as you get used to the chassis, its incredible agility becomes more apparent. However, it never feels as natural or as composed as the Civic Type R's.
The four-wheel steering gives a level of agility that can initially take you by surprise, but once you get used to it, you can turn the R.S. into an apex at impressive speed and with real commitment. The nice steering weight really helps, too, so it's easy to get an enjoyable flow through bends.
While the steering set-up is still sometimes a little inconsistent, the hydraulic bump stops are worth mentioning. Once you're up to high speed, these help dampen the impacts from any harsh bumps. They work very well with the really nicely configured damping, and on bumpy B-roads the Megane is very well controlled. In fact, it's much more comfortable here than it is anywhere else, because without a lot of energy going through the suspension it feels firm over poor surfaces at lower speed and doesn't quite have the Type R's broad spread of ability when it comes to ride. The Honda's dampers mean it's great in both situations.
Partnership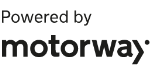 Need to sell your car?
Find your best offer from over 5,000+ dealers. It's that easy.
The Renault was quicker in our 0-60mph test than the Honda by one tenth of a second, but it fell behind the ballistic Type R in all of our other performance measurements. The Renault is still very entertaining in a straight line, though, because its engine has a great induction note at low revs and the exhaust is more vocal than the Type R's as you push the motor harder.
Testers' notes
• Infotainment: Previous versions of Renault's portrait display showed Android Auto or Apple CarPlay in a small cropped window, but this latest version works very well.
• Cup-holders: Even a small cup or bottle will block the gearlever, so these cup-holders are almost useless.
• Digital dash: Both cars have digital dials, but the Renault's display  offers more customisation options and is sharper.
Honda Civic Type R
For: Sharp handling, powerful engine, incredible damping that gives Civic a broad spread of ability.Against: Poor infotainment, interior quality could be higher, divisive looks.
The Honda Civic Type R is part of a long line of impressive hot hatchbacks from the Japanese brand, and this latest one has sat at the top of the class since it was launched back in 2017.
Previous models were known for their high-revving engines, and while the 2.0-litre turbo isn't as exciting as the old naturally aspirated motors, it's still a modern marvel. It produces 316bhp and 400Nm of torque, so performance is superb, but it also retains an appetite for revs that's missing from many turbo units. Its exhaust note isn't as fruity as the Megane's, but the Honda's motor is so muscular and visceral that it's easily a match for the Renault's.
In our performance tests the Honda managed 0-60mph in 5.9 seconds, which was 0.1 seconds behind its rival. That doesn't tell the whole story, though, because the Civic runs into its rev limiter just before the 60mph mark, requiring an extra shift to get to that speed. The Type R is a lot quicker than its less powerful and heavier rival in most situations, as the rest of our performance tests showed.
It took just 4.3 seconds to go from 30-70mph through the gears, 0.7 seconds faster than the Megane; and it managed a time of 3.4 seconds from 30-50mph in fourth, where the Renault took 4.0 seconds. The Civic was also a second quicker from 50-70mph in fifth gear, at 3.8 seconds, and the gap was even bigger in sixth.
That performance isn't just impressive when you analyse the numbers, because the Type R's power delivery is so exciting, building as you add revs.
The Honda's standard limited-slip differential means you can make the most of this power as you exit a bend, leaning on the traction. It's astonishing how well the Civic tightens its line as you get on the throttle, and combined with the incredible level of grip it has, this means it's one of the most capable hot hatches ever. It's not a one-trick pony, because the Honda responds just as well to a mid-corner lift, bringing the back axle to life. It does so more naturally than the R.S., with its four-wheel steering.
Unlike the Renault, adaptive dampers are fitted as standard on the Japanese model and they can be set to Comfort, Sport or +R settings. The latter is best saved for track days, but both Sport and Comfort are nicely judged for road use.
Comfort mode means you can genuinely use the Type R every day, because it's even more composed than many standard family hatches. Sport is a little stiffer, but it still rides with relative composure, such is the quality of the damping. The steering is a little heavy in Sport, but otherwise each setting has its own place and adds to the Honda's appeal.
Testers' notes
• Climate control: There aren't enough air-con controls on the Civic's dashboard – most are accessed via the touchscreen. This is frustrating, because it's not a responsive display.
• Charging: The wireless smartphone charging plate is useful on GT models, and there's plenty of storage underneath as well.
• Materials: There are plenty of hard plastics inside, but the superb sports seats help to make the cabin feel more special.
Verdict
First place: Honda Civic Type R
The Civic Type R isn't just the best hot hatch around, it's also among the most fun you can have in any car. Its sophisticated damping and ballistic performance mean the Honda has no trouble holding on to its crown here, shortly after its third win at the Auto Express New Car Awards.
Second place: Renault Megane R.S. 300 Trophy
The upgrades on this Trophy variant have improved the Megane R.S. but not to the extent that it beats the Type R. The chassis is superb and it's one of the best-handling hot hatches around, but it doesn't have the Honda's versatility or ultimate ability. We can't wait for the even hotter Trophy-R.