Mercedes-AMG A 35 vs Honda Civic Type R vs Volkswagen Golf R
We see if the hot new Mercedes-AMG A 35 can leave the Civic Type R and Golf R hot hatches trailing
The arrival of a brand-new Mercedes A-Class last year meant hot hatch fans around the world have been eagerly awaiting a new range-topping performance variant.
Something they might not have expected was that the company's AMG division was actually working on two new models: a range-topping replacement for the old A 45 (that's coming later this year) and this, the new A 35 AMG. This entry-level rung on the AMG ladder is designed to rival the Volkswagen Golf R at a more affordable price point than its bigger brother.
It follows a similar formula to its VW competitor, with a 2.0-litre turbocharged petrol engine powering all four wheels through a dual-clutch transmission.
But at this price, this most affordable AMG model also has to face another rival: our current favourite hot hatchback, the Honda Civic Type R. This delivers thrills like little else on the road. However, even though it has the most power, the Japanese car does without a four-wheel-drive system like its test rivals. Not that this has hobbled the Honda in the past, because it has seen off the challenge of the likes of the all-wheel-drive Ford Focus RS.
The AMG A 35 has a tough task to take on these two titans of the hot hatch world, then. We know a great car in this class has to tick many boxes, but is the new Mercedes talented enough to walk away with the win?
Mercedes-AMG A 35
| | |
| --- | --- |
| Model: | Mercedes-AMG A 35 4MATIC |
| Price:  | £35,580 |
| Engine:  | 2.0-litre 4cyl petrol, 302bhp |
| 0-60mph:  | 4.7 seconds |
| Test economy:  | 34.4mpg/7.6mpl |
| CO2:  | 167g/km   |
| Annual road tax:  | £140 |
The Mercedes-AMG A 35 currently sits at the top of the A-Class range. It's the most expensive model of our group, at £35,580, although our test car was laden with expensive options, including the £2,595 style pack that adds the large rear wing.
Design & engineering
That spoiler, 19-inch alloys and aerodynamic trim on the bumpers are all part of the styling pack, because the standard A 35 looks much like a lesser AMG Line version.
But AMG has applied plenty of tweaks beneath the skin to sharpen up the A-Class's responses and make the most of its 302bhp 2.0-litre turbocharged petrol engine. There are MacPherson struts at the front and a multi-link set-up at the rear, while the brand has tweaked the suspension extensively and combined it with a 4MATIC four-wheel-drive system.
Power is sent to the wheels through a seven-speed dual-clutch gearbox, just as it is in the Golf R – and with similar power outputs, the German rivals have a similar approach. The Honda is a contrast, with its manual transmission and front-wheel-drive layout.
A highlight of the new A-Class range is the interior, and it's the same story with the A 35. The quality is excellent and the cabin is the classiest of these three hot hatches. While the Golf isn't far behind the AMG, the Honda trails its competitors in this respect.
Mercedes' standard MBUX infotainment system features two seven-inch display screens, with one of them replacing traditional dials behind the steering wheel, although our test car had two 10.25-inch units fitted as part of its £8,380 of optional extras. The larger screens are great, though, adding a hi-tech feel.
Partnership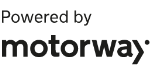 Need to sell your car?
Find your best offer from over 5,000+ dealers. It's that easy.
Standard equipment on the Mercedes includes 18-inch alloy wheels, AMG styling, selectable driving modes, Artico man-made leather sports seats, LED headlights, climate control and satellite navigation.
Driving
The A 35 is actually the least powerful model of our test trio. There's only a few bhp in it, and 302bhp is not to be sniffed at, while all three cars have the same maximum 400Nm of torque. However, the AMG is the heaviest model here, at 1,555kg, which is pretty chunky for a hot hatch of this size – it's a whopping 175kg heavier than the Civic Type R, and 72kg more than the Golf.
Still, the Mercedes' four-wheel-drive system and launch control function meant it was quick off the line, taking 4.7 seconds on a cold, wet track to go from 0-60mph. That was 0.4 seconds behind the ballistic Golf R, but well ahead of the front-wheel-drive Honda, which struggled with wheelspin.
All three cars recorded a 30-50mph time of 2.2 seconds in third gear, which shows how well matched they are for performance once they're rolling. However, while it's linear and also pretty refined, the A 35's engine feels a bit flat. It's a similar story in the Volkswagen, though, and while the Honda's engine is more visceral, none of these 2.0-litre units sounds particularly exciting.
The Mercedes' steering is similar to the Golf's, too, in that it's precise but feels a bit disconnected; although it's a nicer weight and does feel less resistive to your inputs, especially under power. Traction is brilliant as well, with the four-wheel drive shuffling power around effectively. Cornering grip is also plentiful, while our car's winter tyres could explain a slight lack of steering precision compared with its rivals.
The A 35 is also reasonably comfortable on a motorway and deals with smaller bumps pretty well at higher speeds. Yet as your speed drops so does the level of comfort, and around town the Mercedes feels firm. Adaptive dampers are a £695 option, but weren't fitted to our car; they cost £850 on the VW and are included as standard on the Honda.
Practicality
The A 35 retains the A-Class's acceptable 370 litres of boot space, which means it's more spacious than the Golf R's 343 litres, which is reduced compared with a standard Golf due to the car's four-wheel-drive system. Both capacities are smaller than the Civic's 420-litre volume, though.
Compared with its predecessor, this A-Class is much better packaged, so there's more space in the rear. Headroom is still a bit tight, but it's broadly on par with the Volkswagen and Honda for legroom.
The Mercedes features a large central cubby, and with no gearlever on the centre console, there's a big set of cup-holders for extra storage, which is easier to access than the VW's cubby below its screen.
Ownership
In the makers' chart of our Driver Power 2018 owner satisfaction survey, Mercedes finished behind both Volkswagen and Honda, in a relatively poor 20th place out of 26 brands. Honda performed well in third, while Volkswagen ranked in fifth position overall.
The A-Class gets a full five-star Euro NCAP rating. Autonomous braking and lane-keep assist are standard on all three cars, but blind spot assist and parking sensors are both missing from the A 35; they're part of the costly £1,695 Driving Assistance and £1,395 Executive option packages.
Running costs
One example of pricey options on the AMG is heated seats, which are part of the £1,395 Executive Package (they're included as standard on the Golf R). But this also adds worthwhile extras, such as the larger infotainment screen.
The A 35 returned a solid 34.4mpg during our test. Annual fuel costs over 12,000 miles will therefore be £1,887, compared with £2,081 in the 31.2mpg Honda and £2,216 in the Golf (at 29.3mpg).
Testers' notes
"The A 35's dual-clutch gearbox is occasionally jerky in auto mode when it gets caught in two minds. It also sometimes selects an inappropriate gear in town. Still, it shifts quickly and the tactile paddles are nice."
Honda Civic Type R
| | |
| --- | --- |
| Model: | Honda Civic Type R GT |
| Price:  | £33,525 |
| Engine:  | 2.0-litre 4cyl petrol, 316bhp |
| 0-60mph:  | 5.9 seconds |
| Test economy:  | 31.2mpg/6.9mpl |
| CO2:  | 178g/km   |
| Annual road tax:  | £140 |
Honda offers the Civic Type R in two forms: standard and GT. Here we're testing the £33,525 GT, which matches these rivals for kit but works out cheaper to buy. It's our current favourite hot hatch, so it's the model to beat.
Design & engineering
The Honda Civic Type R is already a legendary hot hatch. While the current 2.0-litre turbo isn't an all-time great (especially next to the high-revving motors in previous Type Rs), it produces 316bhp and 400Nm of torque, so it's the most powerful car here.
As with its rivals, the Honda features struts at the front and a multi-link rear, but unlike the A 35 and Golf R, the Honda is front-wheel drive only, and there's no automatic transmission option.
The interior is plain, and features materials that, while hard-wearing, look and feel cheaper than those in the Mercedes and VW. The seven-inch touchscreen display is poor (see Infotainment, Page 44), so the Honda's cabin is a weak point in this test.
However, the Civic's bright red sports seats go some way to make up for that. The driving position is close to perfect, while the bolsters provide loads of support and they add a sense of occasion to the cabin that's somewhat missing from its rivals'.
The Type R GT version has plenty of standard kit, including sat-nav, climate control, parking sensors and wireless smartphone charging. Also fitted is Apple CarPlay and Android Auto functionality, plus blind spot monitoring. Adaptive dampers and a limited-slip differential are standard, too, the former being optional on both rivals.
Driving
There are three driving modes in the Type R: Comfort, Sport and +R. The ultra-stiff +R mode is best saved for the track and is a little too firm for everyday use. Sport mode is still taut, but only the worst potholes will cause serious discomfort. Comfort will allow plenty of fun, too, although it softens the dampers for everyday driving and offers a surprising level of compliance.
The Honda's composure is combined with a superb limited-slip differential, which improves traction as you come out of corners. It's so effective at eliminating understeer that the car feels the most alert of this trio.
Better still, the Civic Type R's steering is more communicative than its rivals', with the whole driving experience much more involving. That's helped by the near-perfect manual gearshift, good brake feel and the ferocious 2.0-litre engine. It has more of an appetite for revs than its opponents in this test, but does without the pops and bangs of the German cars. Some people will find these contrived; others will feel they add character.
However, even though the engine is the most powerful here and the Civic is the lightest car, it trailed its rivals in our acceleration tests. It was severely limited for off-the-line traction with only two powered wheels and no launch control. It would get closer to its competitors in the dry.
But it's more fun to engage with the Type R and maximise its performance. As with the A 35 and Golf, you simply keep your foot to the floor and the electronics do all the work for you. Of course, it doesn't have the four-wheel-drive security of its rivals, but the Honda feels more alive as a result.
Practicality
Even with its pumped-up looks, the Civic Type R is still very practical. It has the biggest boot of the three cars with the rear seats in place, at 420 litres, and there's plenty of leg and headroom in the back.
Storage space around the gearlever is limited, but there's a deep central bin with a single cup-holder. It's just a pity this makes changing gear tricky if your bottle or cup is tall. This is partly due to the strange dash design. For example, the USB charging points are tucked away out of sight.
Ownership
The Civic comes with autonomous emergency braking, adaptive cruise control, lane departure warning and traffic sign recognition as standard. To get the same safety features in the other models here, you'll have to pay extra for option packs, even though all three cars were awarded the maximum score of five stars out of five in their Euro NCAP crash tests.
Honda's third-place finish in our Driver Power 2018 survey was strong, and shaded VW's fifth spot. Both were well ahead of Mercedes in 20th.
It was a little different for the brands' garage networks in our latest Driver Power dealer poll, with Honda retailers ranking second, while Volkswagen came 18th and Mercedes was in between, in 13th place out of 28 manufacturers.
Running costs
Our depreciation experts predict that you'll lose £16,930 on the Civic over three years, because it holds on to 49.5 per cent of its original list price and is the cheapest car of the three in this test.
The Golf's expected 47.1 per cent residual value means a loss of £18,467 over the same period, while the A 35 still sheds £18,288 with its anticipated 48.6 per cent figure.
Thanks to its long list of standard equipment, the Type R is by far the best-value model of our trio. It's also the cheapest to insure: our example driver will pay an annual premium of £420 to cover the Civic, whereas it's £725 and £695 for the A 35 and Golf R respectively.
Testers' notes
"Lift off mid-corner and the Honda will start to tighten its line. Hit the throttle and the front wheels will pull you around the bend. It proves that FWD isn't at odds with fun handling."
Volkswagen Golf R
| | |
| --- | --- |
| Model: | Volkswagen Golf R DSG 5dr |
| Price:  | £34,910 |
| Engine:  | 2.0-litre 4cyl petrol, 306bhp |
| 0-60mph:  | 4.3 seconds |
| Test economy:  | 29.3mpg/6.4mpl |
| CO2:  | 163g/km   |
| Annual road tax:  | £140 |
The Volkswagen Golf R set the blueprint for modern hot hatch design with its potent engine, four-wheel-drive layout and practical body. Prices for WLTP-homologated models haven't been released, but you can buy a brand-new 2018 car from stock for £34,910, which sits between its rivals here.
Design & engineering
Under the skin of the Golf is the VW Group's MQB platform, which is the basis of many different models. It's versatile, too, which allows the R variant to use four-wheel-drive. As with its competitors here, there are struts at the front and a multi-link rear axle, while the VW has a seven-speed dual-clutch gearbox like the A 35.
The 2.0-litre petrol engine produces 306bhp and the R's four-wheel-drive system makes excellent use of the powerful motor, especially thanks to Volkswagen's clever XDS electronic differential.
Opting for the £850 Dynamic Chassis Control adds adaptive suspension, which allows you to switch between Comfort, Normal and Sport modes. It's pricey, but still worth having because it broadens the Golf's already impressive everyday usability without compromising its handling.
The interior is another strong point in the VW, because build and material quality are excellent, and the neat design means the cabin feels spacious without losing any practicality. The eight-inch touchscreen infotainment system is excellent, too.
Standard equipment on the Golf R isn't quite as generous as the Honda's, but it's on par with the A 35's because you get 18-inch alloy wheels, sat-nav, a digital dash, smartphone connectivity, parking sensors and a reversing camera. There are also LED headlights and keyless operation to match both rivals' specifications.
Driving
The Golf R's potent engine, snappy DSG gearbox and four-wheel-drive traction work together very well, resulting in ballistic straight-line performance. It was the fastest car from 0-60mph (4.3 seconds) and took just 4.0 seconds to go from 30-70mph through the gears, which was 0.2 and 0.3 seconds faster than the Mercedes and Honda respectively.
It was also quickest in our fourth gear 30-50mph test, beating the A 35's 3.3 seconds and the Type R's 3.4 seconds with a time of three seconds flat. The Volkswagen was faster than its rivals in higher gears as well, asserting a straight-line advantage everywhere in the slippery conditions of our test.
Alongside its huge performance for a family hatch, the VW's engine revs smoothly. The unit's note is enhanced in the sportier modes by a few subtle pops from the exhaust, although it's not as effervescent as the AMG in its Sport+ configuration.
The Golf R's overall character is much like the engine: it's incredibly well engineered and effective. For example, the steering is very precise and there's lots of grip, which gives you confidence in corners, yet we prefer the more communicative Honda.
The A 35 is similarly well engineered, yet the Golf feels lighter on its feet, faster and more composed on a typical B-road than the AMG. Its four-wheel-drive system also feels more eager to send power to the rear wheels, so if you get on the power early in a corner you can feel the system working hard to tighten your line using the rear axle. The electronic differential also works very well, pulling the car around tight bends when you get on the power and maximising traction. That allows you to make the most of the Golf R's explosive performance.
With the £850 DCC set-up fitted, the Golf R rides very well, especially at speed, and even mid-corner bumps don't upset the car's balance. The Volkswagen is also more comfortable than the Mercedes with the dampers in their softest mode.
Practicality
While the Golf's 4x4 system is useful in bad weather, it eats into boot space. Capacity drops from 380 litres in a front-wheel-drive model to 343 litres in the R, which makes it the smallest in this test. However, this is still enough day to day; it's just that family trips will stretch it further.
The Golf is also roomy for rear-seat passengers, with a wide door opening and lots of head and legroom in the back. There's not quite as much in-cabin storage as its competitors', but the dash design means it feels more spacious inside and there are still plenty of cubbies and storage bins.
Ownership
Volkswagen performed well in our Driver Power 2018 survey, finishing fifth out of 26 in the makers' rankings.
The Golf also scored a maximum five stars in its 2012 Euro NCAP crash test, and standard safety equipment includes autonomous braking, parking sensors, lane-keep assist, traffic sign recognition and seven airbags. You'll need to pay £1,225 for an option pack in order to get blind spot monitoring, but that price also includes auto high beams, rear cross-traffic alert and traffic jam assist.
Running costs
These three hot hatchbacks are quite closely matched for company car tax bills, but the Volkswagen is the cheapest. Higher-rate earners will pay £4,533 a year for the Golf R because it sits in the 33 per cent Benefit-in-Kind tax band. The Honda sits in the 36 per cent bracket and will cost £4,700 a year, and the Mercedes splits the two, at £4,761 (34 per cent).
While the Golf returned reasonable economy of 29.3mpg, considering its strong performance, that figure was the lowest of the three cars here.
Testers' notes
"Unlike the A 35, the Golf R is also available with a manual gearbox. The six-speed set-up is surprisingly involving to use, and specifying it brings the price down as well."
Verdict
First place: Honda Civic Type R
The Type R nails the hot hatch brief. It buzzes with excitement when you're pushing hard, but is a comfortable and practical family car when you're not. Honda's model is better value than both of its rivals, with loads of standard equipment, plus it's also more fun to drive, whether you're heading to the shops or on a track day. The infotainment could be better, but it's still the best hot hatch on sale.
Second place: Volkswagen Golf R
While it can't match the Honda's value or thrills, the VW Golf R is still an incredible hot hatch. With four-wheel drive, its performance is astonishing, and in a straight line it would leave many much more expensive cars in its wake. Yet it's still engaging and is also as usable and practical as a Golf should be. It comes with plenty of kit and should be affordable to run.
Third place: Mercedes-AMG A 35
The new A 35 is nearly as fast as the Golf R and easily has the classiest interior here. It's also composed and boasts great traction, but the AMG doesn't have the same level of finesse found in the Civic, in particular. The A 35 isn't as good to drive as its competitors, while more kit is optional and it'll be more expensive to buy and run. It's also not quite as comfortable as either rival.
Also consider…
New: BMW M140i 5dr
Price: £36,550Engine: 3.0-litre 6cyl, 335bhp
The BMW M140i offers something different in this class, because it has a straight-six engine and rear-wheel drive. It's great fun to drive and that smooth and powerful unit is one of the best at this price. There's a new, front-wheel-drive 1 Series coming soon, so act fast.
Used: Audi RS 3 (2016)
Price: £31,750Engine: 2.5-litre 5cyl, 362bhp
Audi's RS 3 is much more expensive to buy new than the A 35, but go for a late 2016 model and it's within budget. We found one with 23,000 miles for less than £32,000. The RS 3 has an incredible engine, four-wheel-drive traction and a high-quality cabin.
Figures
| | | | |
| --- | --- | --- | --- |
|   | Honda Civic Type R GT | Volkswagen Golf R DSG 5dr | Mercedes-AMG A 35 4MATIC |
| On the road price/total as tested | £33,525/£34,050 | £34,910/£36,520 | £35,580/£43,960 |
| Residual value (after 3yrs/36,000) | £16,595/49.5% | £16,443/47.1% | £17,292/48.6% |
| Depreciation | £16,930 | £18,467 | £18,288 |
| Annual tax liability std/higher rate | £2,350/£4,700 | £2,266/£4,533 | £2,381/£4,761 |
| Annual fuel cost (12k/20k miles) | £2,081/£3,468 | £2,216/£3,693 | £1,887/£3,145 |
| Insurance group/quote/road tax cost | 40/£420/£140 | 39/£695/£140 | 37/£725/£140 |
| Servicing costs | £599 (5 years) | £297 (2 years) | £29pm (3 years) |
| Length/wheelbase | 4,557/2,699mm | 4,263/2,626mm | 4,419/2,729mm |
| Height/width | 1,434/1,877mm | 1,465/1,799mm | 1,405/1,797 mm |
| Engine | 4cyl in-line/1,996cc | 4cyl in-line/1,984cc | 4cyl in-line/1,991cc |
| Peak power/revs | 316/6,500 bhp/rpm | 306/5,500 bhp/rpm | 302/5,800 bhp/rpm |
| Peak torque/revs | 400/2,500 Nm/rpm | 400/2,000 Nm/rpm | 400/3,000 Nm/rpm |
| Transmission | 6-speed man/fwd | 7-speed DSG/4wd | 7-speed DCT/4wd |
| Fuel tank capacity/spare wheel | 46 litres/repair kit | 55 litres/space saver | 51 litres/repair kit |
| Boot capacity (seats up/down) | 420/1,209 litres | 343/1,233 litres | 370/1,210 litres |
| Kerbweight/payload | 1,380/380kg | 1,483/552kg | 1,555/500kg |
| Turning circle | 12.6 metres | 10.9 metres | 11.5 metres |
| Basic warranty (miles)/recovery | 3yrs (60,000)/3yrs | 3yrs (60,000)/1yr | 3yrs (unlimited)/3yrs |
| Driver Power manufacturer/dealer pos. | 3rd/2nd | 5th/18th | 20th/13th |
| NCAP: Adult/child/ped./assist/stars | 92/75/75/88/5 (2017) | 94/89/65/71/5 (2012) | 96/91/92/75/5 (2018) |
| 0-60/30-70mph | 5.9/4.3 secs | 4.3/4.0 secs | 4.7/4.2 secs |
| 30-50mph in 3rd/4th | 2.2/3.4 secs | 2.2/3.0 secs | 2.2/3.3 secs |
| 50-70mph in 5th/6th/7th | 3.8/5.7 secs/N/A | 4.2/5.3/9.4 secs | 4.4/6.4/11.9 secs |
| Top speed/rpm at 70mph | 169mph/2,600rpm | 155mph/2,000rpm | 155mph/2,000rpm |
| Braking 70-0/60-0/30-0mph | 46.3/31.8/10.8m (dry) | 57.8/44.2/11.1m | 62.2/47.6/11.7m |
| Noise outside/idle/30/70mph | 69/52/66/73dB | 62/45/69/74dB | 70/47/64/74dB |
| Auto Express econ. (mpg/mpl)/range | 31.2/6.9/316 miles | 29.3/6.4/354 miles | 34.4/7.6/386 miles |
| WLTP fuel consumption (med) | 33.2mpg | 39.8mpg (NEDC) | 35.8mpg |
| WLTP fuel consumption (med) | 7.3mpl | 8.8mpl (NEDC) | 7.9mpl |
| Actual/claimed CO2/tax bracket | 209/178g/km/36% | 223/163g/km/33% | 190/167g/km/34% |
| Airbags/Isofix/park sensors/camera | Six/yes/yes/yes | Seven/yes/yes/yes | Seven/y/£1,395*/y |
| Auto box/lane-keep/blind spot/AEB | No/yes/yes/yes | Yes/yes/£1,225*/yes | Yes/yes/£1,695^/yes |
| Clim/cruise ctrl/leather/heated seats | Yes/yes/no/no | Yes/yes/£1,750/yes | Yes/y/Artico/£1,395* |
| Met paint/LEDs/keyless/pwr tailgate | £525/yes/yes/no | £580/yes/yes/no | £595/yes/yes/no |
| Nav/digi dash/DAB/connected apps | Yes/yes/yes/yes | Yes/yes/yes/yes | Yes/yes/yes/yes |
| Wireless charge/CarPlay/Android Auto | Yes/yes/yes | No/yes/yes | £495**/£495**/£495** |