BMW Art Cars come to London
Highlights from the BMW Art Car collection, as the exhibition arrives in London
For almost 40 years, artists such as Roy Lichtenstein, David Hockney and Andy Warhol have been putting their stamp on Munich's finest, from the iconic BMW M1 of the 1970s to the modern day M3.
What started out in 1975 as a one off special for the Le Mans 24 Hours, has developed into an iconic collection of art.
The collection spans stripped-out racers like Roy Lichtenstein's BMW 320 Group 5 from 1977, through to the road-going BMW 525i, designed by Esther Mahlangu in 1991. The latest is Jeff Koons' striking M3 GT2, which took part in the 2010 Le Mans 24 Hours.
The collection is on display at the NCP Multi-Storey Car Park on Great Eastern Street, London, until 4 August.
New 2022 MG7 could be a cut-price Audi A5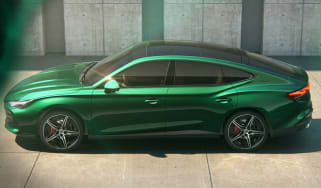 New 2022 MG7 could be a cut-price Audi A5
The new MG7 saloon has been teased ahead of its August reveal
New Kia EV9 spotted with less camouflage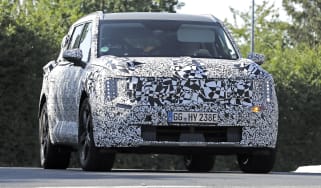 New Kia EV9 spotted with less camouflage
The EV9 will be Kia's largest all-electric model, with seating for seven
New Hyundai Ioniq 6 prototype review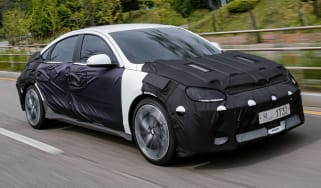 New Hyundai Ioniq 6 prototype review
An early drive of the new sharply-styled Hyundai Ioniq 6 EV shows there's plenty to look forward to